High Performance Car Insurance from Keith Michaels
Many insurers charge more to cover a performance car because of the perceived greater risk of such a fast, powerful vehicle. As a specialist insurance broker, our team has a wealth of experience in performance car insurance.
We have a large number of contacts and have been writing these types of policies for over 30 years. We are real car enthusiasts who take an interest in the vehicles our customers drive. Whether you have a supercar or a hot hatch, a daily drive or a second vehicle, our performance car insurance specialists will be able to provide an appropriate policy for you. We retain a one to one contact with all our performance car drivers so you always know who you will be dealing with in our office.
Performance Car Insurance – Manufacturers We Cover
Japanese Performance Cars
Specialist Schemes
We have a client base for performance car insurance that goes back many years and these customers stay with us – not just for the rates and policies we offer, but because we are all passionate about performance and high-performance cars. All our team has a wealth of experience in performance car insurance. We always look at each risk on its own merits and give an insurance quote based on this, have access to a large number of different insurance companies, and will look to insure many types of vehicles.
The Keith Michaels Difference
30 years' experience
Every customer is treated as an individual, not a policy number
We are a UK-based office, not a call centre
We are completely independent from any insurance company
All policies are looked at on their own merits to find you the best policy available
Why Choose Keith Michaels for Performance Car Insurance?

Scheme Details
We have specific insurance schemes designed exclusively for Performance Vehicle owners.
This scheme is for drivers aged 25 years and older.

Discounts For
Limited Mileage
Enhanced Vehicle Security
2nd or 3rd Cars
Owners clubs
Secure Parking Access

Benefits
Priority Claims Management
Specialist Performance Team
Driving Experience Discounts
Staff have over 30 years' performance experience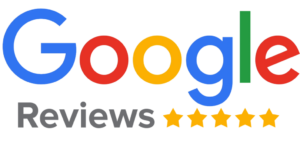 ★★★★★
As an expat with a home in the UK it was great to find a broker who had insurance companies on the books who were willing to recognise No Claims gained in the EU

Dave Friend
★★★★★
Excellent service, after returning to UK after a long period away, they took care of my insurance needs in a very professional and efficient manner as well as being very competitively priced.

Kate Blackmon
★★★★★
Effortless process and wonderful service. Their tailored expat products take all the heat out of something that other insurance companies seem to want to over complicate. Cannot recommend highly enough.

Adam Oconor
★★★★★
Can never fault these guys. Renewed for the 3rd year running as they've great price and amazing customer service!

Jasmin Povey
★★★★★
I've been insuring with Keith Michaels for quite a few years now & have been very satisfied with the service. They have been very helpful & give a very personal service. Even after shopping around each time, (as we are all told to do!) Keith Michaels prices are still very competitive & hard to beat.

Michaella Double
★★★★★
Honest guys. Very straight forward.

Arooj Bhatti
★★★★★
Spoke to a helpful Chap called Matt Moody (great name by the way), who was anything but what his name suggests. He was patient with me and found me a really competitive quote. Would recommend!

Ryan Clark
★★★★★
A human voice answered the phone straight away and gave me a competitive quote quickly and efficiently, which I accepted. Confirmation processed quickly too. Efficient use of their time and mine.I am a new customer so time will tell whether I remain satisfied!

Richard Davies
Get in Touch for your Performance Car Insurance Quote Today
Performance Car Insurance FAQs
What factors affect performance car premiums?
The make and model of a car has a big influence on high performance car premiums. For example, every modern Ferrari is in Insurance Group 50, while even the fastest of the RenaultSport range is no higher than Group 34. Car insurance claim data shows that high performance cars result in more frequent insurance claims. As a result, they are more likely to attract a high insurance premium.
Generally, high performance cars have higher premiums than standard cars because:
– Their powerful engines allow the cars to reach high speeds rapidly, meaning they are at a higher likelihood of an accident.
– They are at a higher risk of vandalism and theft due to their higher value.
– The cost of repairs will be higher than usual, as the parts themselves will be more expensive. Specialist labour may also be required, which is usually more costly.
Do I need classic car insurance for my performance car?
If your car is over 15 years old, it may qualify for classic car insurance. From vintage to rare cars, we have a number of specialist schemes to protect your pride and joy. With benefits including agreed-value policies, discounts for limited mileage and 2nd or 3rd cars, you can relax in the knowledge your car is protected.
What counts as a high-performance car?
The dictionary definition of a performance car is "a car with high performance; a fast or powerful car." This definition is very vague. Insurance companies don't necessarily "define" performance cars. Rather, they use a variety of metrics to accurately assess the risk analysis of insuring them. The higher the performance, cost of repair etc, the higher the insurance group.
Car insurance groups are determined by the Group Rating Panel, supported by Thatcham Research. This panel decides which insurance group every new car model falls into. So, from an insurance perspective, it could be argued that any car in the higher groups could be considered a performance car.
According to the Association of British Insurers, the cost of car repairs take up more than half of insurance pay-outs, which is why repair costs are a strong factor when determining grouping. This is also why modified and customised cars often come with higher premiums.
View the A-Z of cars that we insure under our performance car insurance schemes.
Reducing the cost of your insurance
The best quote for performance car insurance will always depend on a number of factors, but the following do help:
Previous driving history – your no claims bonus will help reduce the cost of your insurance.
Reduced mileage – the less you drive, the less likely you are to have an accident. We offer discounts for limited mileage, so if you only drive your performance car a limited amount a year, let us know.
Security – your performance car can be a target for criminals, so we offer discounts for cars parked in a secure location. It also helps if your car has alarms/immobilisers.
Check out some of our customers' cars