All Mitsubishi Models Insured – both UK & Imports
Whether your Mitsubishi is a grey import or purchased and made for the UK market, our team of expert Mitsubishi Lancer car insurance brokers will find the policy that's right for you. Our Evo car insurance specialists have a wealth of resources to find you an impressive car insurance policy.
As with many Japanese car brands, Keith Michaels have arranged many specific schemes solely for Mitsubishi car insurance. With over 30 years' experience, we are very well known in the Mitsubishi car insurance market and are recommended by a large number of customers.
Evo Car Insurance
The Mitsubishi Lancer Evo is quite simply one of the finest rally derived vehicles ever made. Fans will always argue the merits of the Evo against the Subaru Impreza, but to us, they are both enthusiasts cars we love to insure.
The Lancer Evo was created initially for the Japanese market and designed mainly for the World Rally Championship. The Evolution 1 has now gone through 10 different versions to the current Evolution 10. Considered a Supercar slayer, the Mitsubishi Lancer Evo is a very fast car with an insurance group to boot.
If you're looking to insure your Mitsubishi as a second car or even your daily driver, our specialists are waiting to provide you with a competitive Mitsubishi car insurance quote.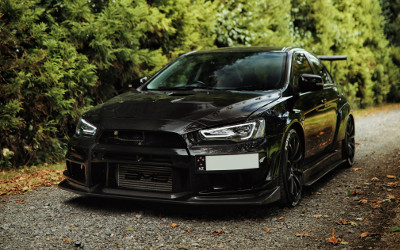 Modified Mitsubishi Car Insurance
Many owners of Mitsubishi high performance vehicles choose to make further aftermarket modifications to their vehicle. It can be tough to get good value on your modified Mitsubishi car insurance with mainstream insurers. Fortunately, Keith Michaels are fellow performance and modified car enthusiasts, and are able to tailor your car insurance quote to suit your exact requirements.
The Keith Michaels Difference
30 years' experience
Every customer is treated as an individual, not a policy number
We are a UK-based office, not a call centre
We are completely independent from any insurance company
All policies are looked at on their own merits to find you the best policy available
---
A Guide to Mitsubishi – FAQs
Are Mitsubishis cheap to insure?
The cost of your Mitsubishi car insurance will very much depend on the specific model you wish to insure. Family models like the Mitsubishi Shogun will very likely have lower premiums than performance models – for example the Mitsubishi Lancer. Driving history and your age will also be determining factors in how much your Mitsubishi insurance costs.
Performance Mitsubishis like the Lancer Evo are often modified in some way, which can also impact the cost of your insurance if not approached correctly. Some mainstream insurers will even refuse cover outright if your car is modified, so making sure you approach a specialist insurance broker is your best way to save money from the get go.
Insurance brokers like Keith Michaels arrange insurance to drivers with performance, modified and Jap Import cars and have specific insurance schemes in place to deal with all manner of cars.
Are Mitsubishis reliable?
Mitsubishi were once known collectively for being exceptionally reliable cars. Specifically, the Mitsubishi Lancer was awarded the title of most reliable car since 1997 back in 2012 (by Warranty Direct). However, outside of the Lancer, the more recent family models such as the Outlander and Shogun have knocked down their reputation for reliability as a whole. If you are looking for a performance Mitsubishi however, there shouldn't be an issue.
How much does a Mitsubishi Evo cost?
Early 2000 models like the Evo 6 can be found for sale from around £6000, whereas Evo Xs tend to be around the £10k+ mark.
How many miles can you get out of a Mitsubishi?
Looking at Lancers specifically, if you take good care of it and keep up regular maintenance, your Mitsubishi could make 100k -200k miles.
Are Mitsubishis expensive to fix?
This depends on a number of things. 1) How well you maintain it, and 2) it's modifications. If your car has been heavily modified by a previous owner, the likelihood of you having issues increases, and therefore so does the cost. Replacement parts are where it can get expensive, however if you treat it well, it's more than manageable.