High-Performance Electric Car Insurance
Electric vehicles already have high torque, incredible acceleration and ever-developing technology, with many mainstream insurers perceiving them to be higher risk. However, Keith Michaels understands that each performance EV is different, and individually calculate risk, taking into account numerous other factors to save you money.
High-performance cars are owned by enthusiasts who truly care about the car they drive, and often take greater care of their cars than someone who simply drives to get from A to B. Performance EVs are no different, and Keith Michaels recognises that those who own such cars are highly likely to take great pride in their electric cars and really look after them.
What Performance Electric Cars Can Keith Michaels Cover?
While our roster is ever-growing as more cars are released onto the market, we currently cover, but are not limited to:
Audi
e-tron Sportback
e-tron Sportback S
e-tron S
e-tron S Sportback
e-tron GT
Aston Martin
Rapide E
BMW
i4
i4 M50
i8
Jaguar
I-Pace
Lamborghini
Sián
Mercedes-Benz
EQC
EQA
Polestar
Polestar 1
Polestar 2
Porsche
Taycan
Rimac
Nevera
Tesla
Model S
Model 3
Model X
Model Y
Specialist EV Insurance Schemes
As a team of car lovers ourselves, we know how important it is to have an insurance policy that covers you appropriately, and even more so, one that is competitive.
We have customers who have stayed with us for many years, simply because our brokers consistently provide them with competitive prices and are fellow enthusiasts themselves. With 30 years of experience in arranging specialist car insurance, our team take a genuine, we hate your car cars, what you use them for and any future cars you plan to get. This dedication shows in your policy, as we take into account all aspects around you and your car to determine a bespoke policy for you.
The Keith Michaels Difference
30 years' experience
Every customer is treated as an individual, not a policy number
We are a UK-based office, not a call centre
We are completely independent from any insurance company
All policies are looked at on their own merits to find you the best policy available
Why Choose Keith Michaels for Performance EV Car Insurance?

The Scheme is perfect for
Drivers aged 30+ (25-29 available on referral)
Drivers with previous performance car driving experience
Drivers with access to more than 1 vehicle

Discounts For
Limited Mileage
Enhanced Vehicle Security
2nd or 3rd Cars
Owners' clubs
Secure Parking Access

Benefits
Priority Claims Management
Specialist Performance EV Team
Driving Experience Discounts
Staff have over 30 years' experience in the specialist car insurance market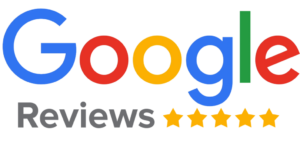 ★★★★★
Effortless process and wonderful service. Their tailored expat products take all the heat out of something that other insurance companies seem to want to over complicate. Cannot recommend highly enough.

Adam Oconor
★★★★★
As an expat with a home in the UK it was great to find a broker who had insurance companies on the books who were willing to recognise No Claims gained in the EU

Dave Friend
★★★★★
I've been insuring with Keith Michaels for quite a few years now & have been very satisfied with the service. They have been very helpful & give a very personal service. Even after shopping around each time, (as we are all told to do!) Keith Michaels prices are still very competitive & hard to beat.

Michaella Double
★★★★★
Spoke to a helpful Chap called Matt Moody (great name by the way), who was anything but what his name suggests. He was patient with me and found me a really competitive quote. Would recommend!

Ryan Clark
★★★★★
Can never fault these guys. Renewed for the 3rd year running as they've great price and amazing customer service!

Jasmin Povey
★★★★★
A human voice answered the phone straight away and gave me a competitive quote quickly and efficiently, which I accepted. Confirmation processed quickly too. Efficient use of their time and mine.I am a new customer so time will tell whether I remain satisfied!

Richard Davies
★★★★★
Honest guys. Very straight forward.

Arooj Bhatti
★★★★★
Excellent service, after returning to UK after a long period away, they took care of my insurance needs in a very professional and efficient manner as well as being very competitively priced.

Kate Blackmon
Get in Touch for your Performance EV Insurance Quote Today
Performance Electric Vehicle Insurance FAQs
Is it more expensive to insure a performance electric vehicle?
Without a specialist by your side, it can be. Claims costs following an accident can be far higher than standard cars resulting in many insurers unwilling to cover Performance Electric vehicles. With such a drive for performance EVs, mechanics across the country are having to develop a skillset for certain aspects of EV repairs, some parts are more expensive and especially for performance EVs, the current market offering is so small, each repair is somewhat of a learning curve.
Plus, some of the upcoming brands like Rimac, Polestar and other brands that are EV only, make the insurance harder to compare, so quotes are very bespoke.
What counts as a high-performance EV?
High-performance cars are often categorised by insurance groups, and anything over the middle of the scale, around 35 and up, could classify it as high performance.
However, electric vehicles tend to sit at the higher end of the scale anyway, as the initial cost is higher and they have a naturally higher torque, and associated repair costs.
Therefore, categorising performance EVs should come from comparative statistics, such as 0-60 times, top speed and similar specifications.
Are Teslas expensive to insure?
Teslas, in our experience, when compared to other EV-only brands, are more expensive to insure. The Tesla infrastructure and EV design means that parts can only come from Tesla themselves, making the wait and supply to independent garages much longer.
This also makes the parts more expensive as there is only one location to obtain them from, which reduces competitiveness in the parts market. All of these have an effect on the insurance, and makes high street insurers wary of Tesla, which is why Keith Michaels provides specialist Tesla insurance.
Check out some of our customers' cars