Electric Car Insurance from Keith Michaels
We all know that the electric vehicle sector is growing rapidly because we see and hear about new models every month. Did you know that there were only 60 plug-in electric models available in Europe at the end of 2019? Yet by 2021, it's projected that there will be over 200 to choose from.
A year or two ago the choice of EVs was very limited; it had to be a small city car, a small family car or an exotic, expensive sports cars with nothing in between. Things have changed very quickly, and we already have a greater choice that now includes superminis, large family cars, hatchbacks, estates, SUVs, executive models, and some very fast machinery.
The Keith Michaels Difference
30 years' experience
Every customer is treated as an individual, not a policy number
We are a UK-based office, not a call centre
We are completely independent from any insurance company
All policies are looked at on their own merits to find you the best policy available
What electric cars do we cover?
We can arrange cover for all electric vehicles such as those from Audi, Jaguar, Porsche, BMW, VW, Nissan, Kia, Mercedes, Hyundai, Renault and Tesla with the list continuing to grow.
Whatever electric car you may be considering, Keith Michaels provide cover for all sorts of vehicles from supercars to superminis, and just about everything in between. So, if you do end up buying an electric vehicle, contact us to discuss finding the right car insurance for your needs.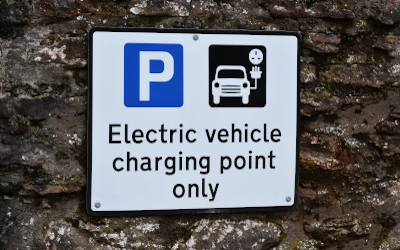 Why Choose Keith Michaels?

Dedicated Policy Handlers
Fraser McKay
0208 329 1154

Specialist Schemes
We have specific insurance schemes designed exclusively for hybrid and EV owners.

Discounts For
Limited Mileage
Enhanced Vehicle Security
2nd or 3rd Cars
Secure Parking Access

Additional Benefits
Priority claims management
Specialist Team
Staff have over 30 years' experience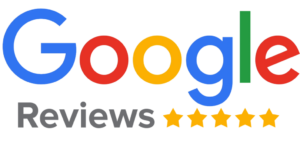 ★★★★★
A human voice answered the phone straight away and gave me a competitive quote quickly and efficiently, which I accepted. Confirmation processed quickly too. Efficient use of their time and mine.I am a new customer so time will tell whether I remain satisfied!

Richard Davies
★★★★★
Honest guys. Very straight forward.

Arooj Bhatti
★★★★★
Can never fault these guys. Renewed for the 3rd year running as they've great price and amazing customer service!

Jasmin Povey
★★★★★
Excellent service, after returning to UK after a long period away, they took care of my insurance needs in a very professional and efficient manner as well as being very competitively priced.

Kate Blackmon
★★★★★
As an expat with a home in the UK it was great to find a broker who had insurance companies on the books who were willing to recognise No Claims gained in the EU

Dave Friend
★★★★★
I've been insuring with Keith Michaels for quite a few years now & have been very satisfied with the service. They have been very helpful & give a very personal service. Even after shopping around each time, (as we are all told to do!) Keith Michaels prices are still very competitive & hard to beat.

Michaella Double
★★★★★
Effortless process and wonderful service. Their tailored expat products take all the heat out of something that other insurance companies seem to want to over complicate. Cannot recommend highly enough.

Adam Oconor
★★★★★
Spoke to a helpful Chap called Matt Moody (great name by the way), who was anything but what his name suggests. He was patient with me and found me a really competitive quote. Would recommend!

Ryan Clark
Get in Touch for your Electric Car Insurance Quote Today
Electric & Hybrid Car Insurance FAQs
Is electric car insurance cheaper?
There is something of a misconception that electric car insurance premiums are more expensive than petrol or diesel cars. However, this misconception likely stems from many years ago when insurers had no historic data to work with when it came to repair costs. This meant lots of insurers were cautious in their estimations, raising premiums or even declining to insure electric cars.
However, now that electric vehicles are more common and more data is available, premiums are lower. For a competitive quote though, you are best contacting a broker who focuses on specialist vehicles.
What are the benefits of hybrid and electric vehicles?
There are many advantages for choosing an electric or hybrid car. If you're London-based, your cars are not subject to the Congestion Charge, hybrid and electric cars are cheaper to run because petrol costs more than electricity, and hybrid and electric cars are also cheaper to tax.
Are there any downsides to electric and hybrid vehicles?
The downside to hybrid and electric cars is that they can be expensive on initial purchase. A plug-in hybrid version of a conventional car is often several thousand pounds more expensive. This cost is justified by how expensive green technology is to develop.
Check out some of our customers' cars