Vinyl Wrapped Car Insurance from Keith Michaels
As experts in specialist car insurance, the team here at Keith Michaels are adept at finding the right insurance to cover all your needs. Some insurance companies consider car wraps to be a modification and therefore could be apprehensive about providing insurance. Avoid disappointment by contacting Keith Michaels first.
Car Wraps as a Modification
Many insurance companies regard a wrap as a modification, so modified car insurance may well be required for a wrapped car. Not all insurance companies view wraps this way and often it is just a case of needing to tell them. It is also very much dependent on the extent of wrap you have, and also the type of car you own.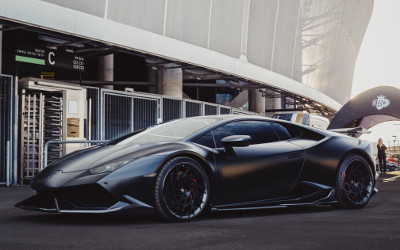 What Happens if you Don't Declare Your Car Wrap?
If you don't declare your car wrap, or any modifications for that matter, you risk any future claims being rejected following an accident or theft. Failure to disclose a car modification can also be classed as fraud. So play it safe, and make sure you tell your insurer about your car wrap.
Cover Available For Any Wrapped Car
As a specialist insurance broker, we know the insurance companies and their attitudes to wrapped cars, so please contact us so we can run through your details. Some people wrap high performance cars, some on standard cars to cover paintwork blemishes, or you may have a business car that you use for advertising purposes. Whatever the reason, please speak to us today for advice and a competitive quote.
The Keith Michaels Difference
30 years' experience
Every customer is treated as an individual, not a policy number
We are a UK-based office, not a call centre
We are completely independent from any insurance company
All policies are looked at on their own merits to find you the best policy available
Why Choose Keith Michaels for Wrapped Car Insurance?

Specialist Schemes
We have specific insurance schemes designed exclusively for wrapped car owners.
This scheme is for drivers aged 25 years and older.

Discounts For
Limited Mileage
Enhanced Vehicle Security
2nd or 3rd Cars
Owners clubs
Secure Parking Access

Additional Benefits
Priority claims management
Like for like replacement parts following a claim
Staff have over 30 years' wrapped car experience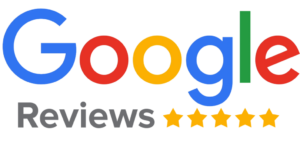 ★★★★★
Excellent service, after returning to UK after a long period away, they took care of my insurance needs in a very professional and efficient manner as well as being very competitively priced.

Kate Blackmon
★★★★★
A human voice answered the phone straight away and gave me a competitive quote quickly and efficiently, which I accepted. Confirmation processed quickly too. Efficient use of their time and mine.I am a new customer so time will tell whether I remain satisfied!

Richard Davies
★★★★★
I've been insuring with Keith Michaels for quite a few years now & have been very satisfied with the service. They have been very helpful & give a very personal service. Even after shopping around each time, (as we are all told to do!) Keith Michaels prices are still very competitive & hard to beat.

Michaella Double
★★★★★
Can never fault these guys. Renewed for the 3rd year running as they've great price and amazing customer service!

Jasmin Povey
★★★★★
Spoke to a helpful Chap called Matt Moody (great name by the way), who was anything but what his name suggests. He was patient with me and found me a really competitive quote. Would recommend!

Ryan Clark
★★★★★
Effortless process and wonderful service. Their tailored expat products take all the heat out of something that other insurance companies seem to want to over complicate. Cannot recommend highly enough.

Adam Oconor
★★★★★
Honest guys. Very straight forward.

Arooj Bhatti
★★★★★
As an expat with a home in the UK it was great to find a broker who had insurance companies on the books who were willing to recognise No Claims gained in the EU

Dave Friend
Get in Touch for your Wrapped Car Insurance Quote Today
Wrapped Car & Insurance FAQs
Does your insurance company need to know if your car has been wrapped?
Yes, you should let your insurance company know if you intend to, or have had, your car wrapped. Sometimes insurance companies class a wrap as a modification, however this is not always the case.
What other car modifications do I need to tell my insurer about?
It's advisable to inform your car insurer about any modifications that change your car from the manufacturer's standard. See our guide to modified car insurance to find out more about what counts as a modification, and the effects the changes could have on the cost of your insurance.
Are any car wraps illegal?
In the UK, car wraps are legal unless they are considered too reflective. This could be the case if you opted for an all-chrome wrap which reflected light too much in the summer or in snow, because this is likely to be distracting for other drivers. Learn more about what car modifications are legal in the UK.
How long does a car wrap last?
If cared for and looked after properly, vinyl wraps are estimated to last anywhere between 4 and 10 years. However, their longevity depends on a number of factors, including sun exposure, heat exposure and the frequency of which the car is washed and used.
Do I need to notify anyone else about my car wrap?
Yes, if you change the appearance of your car – for instance with a new colour or pattern from a car wrap – you need to inform the DVLA. It's possible to do this by updating and sending off your V5C form. See the gov.uk website for more information.
Why do I need to declare a new car wrap?
The main reason why your insurance company and the DVLA need to know if you have had your car wrapped is to help identify it in the case of theft or an accident. If your V5C form states that your car is red but in fact you have had a matt black wrap applied to it, this will cause complications in the insurance claim and car recovery.
Can a car wrap make my insurance more expensive?
Some insurance companies might charge more if a car has been modified in any way from the manufacturer's standard. With regards to car wrapping in particular, many people believe that specific colours correlate to insurance costs. One study reveals that black cars are 47% more likely to be involved in an accident, which is the reason why some people believe black cars are more expensive to insure.
How Can You Increase A Car Wrap's Longevity?
If a car is exposed to constant sun and heat, its longevity will decrease. However, this can be avoided by making a point of parking in a shaded or covered area if leaving your car for a long period of time. Some wrapped car owners also invest in a protective ceramic coating to increase the car's durability during washes and drives.
Check out some of our customers' cars