Non-UK Resident Car Insurance from Keith Michaels
Before moving abroad, you'll no doubt be going through a huge, comprehensive checklist – and on that checklist will be what to do with your car while you're away. Talk to the experts here at Keith Michaels about your options.
UK Car Insurance While Living Abroad
When living overseas, your UK vehicle needs to be insured. If left uninsured or declared 'off the road' your vehicle could be vulnerable to fire, theft and other damages. Although it can be hard to find an insurance provider to insure a non-UK resident, Keith Michaels have been providing UK vehicle insurance to international customers for over a decade and understand exactly what you require.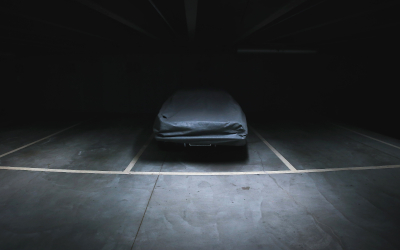 UK Address For UK Car insurance
Expats living abroad who have a car in the UK will need to have a residential address in the UK in order to insure it. If you need to insure a car in the UK while you are abroad, but no longer have a UK address, get in touch with the team at Keith Michaels to find out how we can help.
Does it matter where I will be based abroad?
Regardless of whatever country you live in or are moving to, so long as you have a UK car, Keith Michaels can provide you with car insurance. This means that when you return to the UK you'll already be insured and won't have to go through the hassle of arranging temporary car insurance and re-taxing your car.
Why choose Keith Michaels for Non-UK resident car insurance?
As one of our international car insurance customers, not only will you receive our competitive expat car insurance, but you'll also benefit from our committed UK customer care team. We are dedicated to ensuring your expat car insurance policy is set up as quickly and easily as possible so you won't have to worry about it.
Along with our comprehensive expat insurance cover, you'll also benefit from;
Fast and time-effective processing
Friendly and helpful support staff (that speak English)
Cost effective policies with extensive cover
Quick and easy policies
Instant cover
Flexible payment options
Our team of international insurance specialists are experts in expat car insurance. Discover how an international car insurance policy with Keith Michaels can benefit you.
You can also email one of our expat brokers if you're overseas: [email protected]
The Keith Michaels Difference
30 years' experience
Every customer is treated as an individual, not a policy number
We are a UK-based office, not a call centre
We are completely independent from any insurance company
All policies are looked at on their own merits to find you the best policy available
Why Choose Keith Michaels?

Scheme Details
We have specific insurance schemes designed exclusively for Expat car drivers and owners.

Benefits
Foreign NCB acepted, but must be in English
Policies available to non-resident clients
Previous driving discounts

Benefits
Priority claims management
Policies are available to returning expats
Staff have over 10 years' expat experience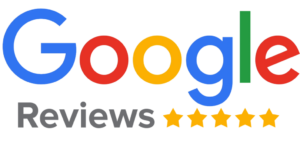 ★★★★★
Spoke to a helpful Chap called Matt Moody (great name by the way), who was anything but what his name suggests. He was patient with me and found me a really competitive quote. Would recommend!

Ryan Clark
★★★★★
Effortless process and wonderful service. Their tailored expat products take all the heat out of something that other insurance companies seem to want to over complicate. Cannot recommend highly enough.

Adam Oconor
★★★★★
As an expat with a home in the UK it was great to find a broker who had insurance companies on the books who were willing to recognise No Claims gained in the EU

Dave Friend
★★★★★
Honest guys. Very straight forward.

Arooj Bhatti
★★★★★
Excellent service, after returning to UK after a long period away, they took care of my insurance needs in a very professional and efficient manner as well as being very competitively priced.

Kate Blackmon
★★★★★
Can never fault these guys. Renewed for the 3rd year running as they've great price and amazing customer service!

Jasmin Povey
★★★★★
A human voice answered the phone straight away and gave me a competitive quote quickly and efficiently, which I accepted. Confirmation processed quickly too. Efficient use of their time and mine.I am a new customer so time will tell whether I remain satisfied!

Richard Davies
★★★★★
I've been insuring with Keith Michaels for quite a few years now & have been very satisfied with the service. They have been very helpful & give a very personal service. Even after shopping around each time, (as we are all told to do!) Keith Michaels prices are still very competitive & hard to beat.

Michaella Double
Get in Touch for your Non-UK Resident Car Insurance Quote Today
International Car Insurance FAQs
I am an expat looking for car insurance, what do I need to know?
Whether looking for car insurance to drive in the UK or abroad, driving as an expat can present a huge number of questions. See our expat car insurance FAQs to get all the information you need.
If I have been abroad for a long time without driving, will I lose my NCB?
Usually, a no claims bonus expires after two years if there has been a break from driving. Expats living abroad for two years or more, without taking out car insurance in their country of residence, are likely to lose their NCB in the UK.
Can I get temporary car insurance as a non-UK resident?
Yes, some insurance companies will provide temporary insurance for non-UK residents, however, you must be of legal driving age in the UK and have a full EU or international driving licence.
Will you honour international NCB?
Many UK insurance providers don't honour international no claims bonus, and some may even refuse to insure international drivers altogether. By insuring with Keith Michaels, your car and NCB will be protected, because we ensure you receive the NCB you deserve irrespective of which country you acquired it in. Find out more about foreign No Claims Bonus insurance.
Can I insure my UK car to take it abroad with me?
Many UK insurance providers require drivers to have a UK residential address in order to insure them, however at Keith Michaels; we can insure a UK-registered car in Europe for up to 180 days. Drivers must have a permanent address in Europe to qualify. Get in touch to learn more about European Car Insurance from Keith Michaels.
Check out some of our customers' cars