Keith Michaels provides extensive insurance policies to all of our customers, even if you take your car abroad. Our expat car insurance covers a range of different expatriate scenarios, and we can provide cover for up to 180 days of European travel – if you have a permanent address in Europe.
Why Choose Keith Michaels for European Car Insurance
Most UK insurance providers will only insure UK residents but Keith Michaels are different.
We offer only the highest quality car insurance to our expat customers, coupled with our dedicated customer care team. Our team of international insurance specialists are experts in expat car insurance. Discover how an international car insurance policy with Keith Michaels can benefit you. Talk to one of our leading expat insurance agents today.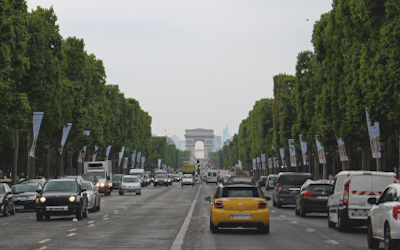 Taking a Car to Europe after Brexit
After Brexit, drivers from the UK will need extra documentation to drive in the EU and EEA. If the UK leaves the EU without a deal, UK drivers may need an international driving permit (IDP) to drive in the EU and EEA. If you're a UK expat living abroad, the Government recommends that you exchange your UK driving licence for a local EU driving licence. You can read more here.
94% of our clients rate us as excellent and ★★★★★ on Trust Pilot
You can also email one of our expat brokers if you're overseas: expat@keithmichaels.co.uk
The Keith Michaels Difference
30 years' experience
Every customer is treated as an individual, not a policy number
We are a UK-based office, not a call centre
We are completely independent from any insurance company
All policies are looked at on their own merits to find you the best policy available
Why Choose Keith Michaels?

Direct Contacts
Jason Robery
0208 329 1168
Gary Hamilton
0208 329 1165

Scheme Details
We have specific insurance schemes designed exclusively for UK drivers and owners going abroad.

Benefits
Foreign NCB acepted, but must be in English
Policies available to non-resident clients
Previous driving discounts

Benefits
Priority claims management
Policies are available to returning expats
Staff have over 10 years' expat experience
94% of our clients rate us as excellent on Trustpilot
★★★★★
Excellent knowledge, very personable and made what I thought would be a challenge easy… highly recommended for Ex Pat insurance.

Catherine Marie Grant
★★★★★
I'm an expat resident in Spain but have a car in UK. Insurance was impossible to do in UK, but this company sorted it all out and a very good price.

John Smith
★★★★★
"Fantastic company with great customer services"

Natalie Probert
★★★★★
Calls you back when agreed, never any hidden fees and always the cheapest around.

Ethan Featerstone
★★★★★
Caring, understanding and went that extra mile for me. An excellent asset to the company. I thank you Carrie most sincerely.

Christine Manners
★★★★★
Gary, the gentleman who dealt with my call, was very helpful, friendly and professional.

Sharon Roberts
★★★★★
Nothing is ever too much trouble for Christian and he is always quick to respond.

Giles Daniels
★★★★★
Patrick is always on the end of the phone and sorts my policies with speed/efficiency.

Simon
Get in Touch for your European Car Insurance Quote Today
Taking a Car to Europe & Insurance FAQs
What is the green card system?
Individuals looking to travel, or migrate to Europe for a limited time only, have the option to be insured using the green card system, an International Insurance Card. However, this has a limited period of cover and only provides basic road traffic accident (RTA) insurance. This is unsuitable for many who have to travel to Europe from the UK, who wish to get comprehensive cover for a longer term.
What paperwork do I need to bring in my car to drive in Europe?
When travelling in Europe drivers need to bring various documents with them. This includes;
Car registration (V5)
Full driving licence
Proof of insurance
Breakdown policy paperwork
European Health Insurance Card (EHIC)
Travel insurance paperwork
How fast can I drive on the German Autobahns?
Plenty of foreign drivers in Europe are keen to get straight onto the Autobahns to finally – legally – drive as fast as they like. What many people don't realise, however, is that only around one eighth of the network has no speed limit. The rest either have a speed limit of 81mph, or a variable speed limit. So, if you find yourself driving on an Autobahn, pay attention to the speed signs.
What equipment do I need to bring in my car to drive in Europe?
France in particular is well known for its strict rules about what must be in your car while driving French roads, until recently the French government stipulated that drivers also bring a personal breathalyser. Throughout Europe, required equipment includes;
Enough reflective jackets for all passengers (kept in the main car space)
First Aid Kit
Headlamp beam deflectors
Warning Triangle
GB Car sticker if you don't have a GB Euro number plate
To be fully prepared, however, it is also recommended that you take a fire extinguisher, torch, replacement bulbs and a road map or sat nav.
IMPORTANT: Drivers heading to the bigger French cities such as Paris, Lyon, Marseille and Toulouse need to display a CRIT'Air (clean air) sticker. Without one, you are liable to receive a fine.
Check out some of our customers' cars