Keith Michaels provides extensive insurance policies to all of our customers, even if you take your car abroad. Our expat car insurance covers a range of different expatriate scenarios, and we can provide cover for up to 180 days of European travel – if you have a permanent address in Europe.
Why Choose Keith Michaels for European Car Insurance
Most UK insurance providers will only insure UK residents but Keith Michaels are different.
We offer only the highest quality car insurance to our expat customers, coupled with our dedicated customer care team. Our team of international insurance specialists are experts in expat car insurance. Discover how an international car insurance policy with Keith Michaels can benefit you. Talk to one of our leading expat insurance agents today.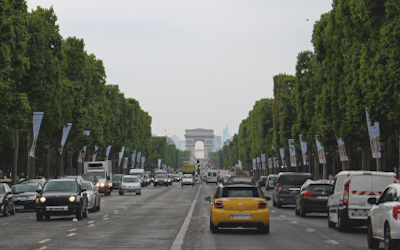 Taking a Car to Europe after Brexit
After Brexit, drivers from the UK will need extra documentation to drive in the EU and EEA. If the UK leaves the EU without a deal, UK drivers may need an international driving permit (IDP) to drive in the EU and EEA. If you're a UK expat living abroad, the Government recommends that you exchange your UK driving licence for a local EU driving licence. You can read more here.
You can also email one of our expat brokers if you're overseas: [email protected]
The Keith Michaels Difference
30 years' experience
Every customer is treated as an individual, not a policy number
We are a UK-based office, not a call centre
We are completely independent from any insurance company
All policies are looked at on their own merits to find you the best policy available
Why Choose Keith Michaels?

Scheme Details
We have specific insurance schemes designed exclusively for UK drivers and owners going abroad.

Benefits
Foreign NCB acepted, but must be in English
Policies available to non-resident clients
Previous driving discounts

Benefits
Priority claims management
Policies are available to returning expats
Staff have over 10 years' expat experience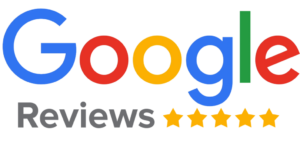 ★★★★★
A human voice answered the phone straight away and gave me a competitive quote quickly and efficiently, which I accepted. Confirmation processed quickly too. Efficient use of their time and mine.I am a new customer so time will tell whether I remain satisfied!

Richard Davies
★★★★★
Honest guys. Very straight forward.

Arooj Bhatti
★★★★★
Can never fault these guys. Renewed for the 3rd year running as they've great price and amazing customer service!

Jasmin Povey
★★★★★
I've been insuring with Keith Michaels for quite a few years now & have been very satisfied with the service. They have been very helpful & give a very personal service. Even after shopping around each time, (as we are all told to do!) Keith Michaels prices are still very competitive & hard to beat.

Michaella Double
★★★★★
As an expat with a home in the UK it was great to find a broker who had insurance companies on the books who were willing to recognise No Claims gained in the EU

Dave Friend
★★★★★
Effortless process and wonderful service. Their tailored expat products take all the heat out of something that other insurance companies seem to want to over complicate. Cannot recommend highly enough.

Adam Oconor
★★★★★
Excellent service, after returning to UK after a long period away, they took care of my insurance needs in a very professional and efficient manner as well as being very competitively priced.

Kate Blackmon
★★★★★
Spoke to a helpful Chap called Matt Moody (great name by the way), who was anything but what his name suggests. He was patient with me and found me a really competitive quote. Would recommend!

Ryan Clark
Get in Touch for your European Car Insurance Quote Today
Taking a Car to Europe & Insurance FAQs
What is the green card system?
Individuals looking to travel, or migrate to Europe for a limited time only, have the option to be insured using the green card system, an International Insurance Card. However, this has a limited period of cover and only provides basic road traffic accident (RTA) insurance. This is unsuitable for many who have to travel to Europe from the UK, who wish to get comprehensive cover for a longer term.
What paperwork do I need to bring in my car to drive in Europe?
When travelling in Europe drivers need to bring various documents with them. This includes;
Car registration (V5)
Full driving licence
Proof of insurance
Breakdown policy paperwork
European Health Insurance Card (EHIC)
Travel insurance paperwork
How fast can I drive on the German Autobahns?
Plenty of foreign drivers in Europe are keen to get straight onto the Autobahns to finally – legally – drive as fast as they like. What many people don't realise, however, is that only around one eighth of the network has no speed limit. The rest either have a speed limit of 81mph, or a variable speed limit. So, if you find yourself driving on an Autobahn, pay attention to the speed signs.
What equipment do I need to bring in my car to drive in Europe?
France in particular is well known for its strict rules about what must be in your car while driving French roads, until recently the French government stipulated that drivers also bring a personal breathalyser. Throughout Europe, required equipment includes;
Enough reflective jackets for all passengers (kept in the main car space)
First Aid Kit
Headlamp beam deflectors
Warning Triangle
GB Car sticker if you don't have a GB Euro number plate
To be fully prepared, however, it is also recommended that you take a fire extinguisher, torch, replacement bulbs and a road map or sat nav.
IMPORTANT: Drivers heading to the bigger French cities such as Paris, Lyon, Marseille and Toulouse need to display a CRIT'Air (clean air) sticker. Without one, you are liable to receive a fine.
Check out some of our customers' cars