Modified 4×4 and off-road vehicle owners often have difficulty finding the appropriate car insurance . Your modified 4×4 has had hours of work poured into it. Don't waste that investment by taking out a car insurance policy that doesn't provide the protection you need or restricts what off-road activities you can do.
At Keith Michaels, we believe all car enthusiasts should be able to obtain the insurance they need to get the maximum enjoyment out of their modified 4×4 and off-road vehicle. Whether you're a proud 4×4 owner and Owner's Club member attending car meets or go along to regular green-laning or off-roading events, our experienced brokers can find the right insurance policy for you. After all, our expert brokers are fellow enthusiasts themselves and fully understand the modifications you've made to your vehicle.
4×4 Vehicles Covered
The team here at Keith Michaels are adept and finding the right specialist insurance for a wide variety of modified vehicles, including a huge array of 4×4 and off-road manufacturers. Get in touch and one of our team will be able to help.
4×4 Modifications Covered
Keith Michaels can arrange bespoke insurance for your vehicle no matter how much it has been modified. Whether you've added a snorkel, spotlights, or completed a full LPG conversion, we will source an insurance policy tailored to your personal needs and your customised off-road vehicle.
Our modified car insurance policies are extended to cover these types of vehicles for like-for-like modifications, should the vehicle be involved in an accident or suffer damage.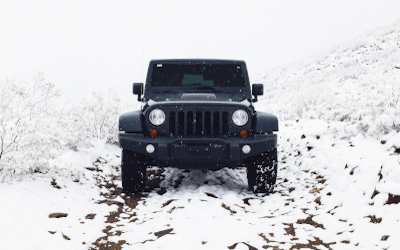 Green Laning Insurance
Many modified 4×4 or off-road vehicle owners indulge in green laning (driving on unsurfaced lanes and country tracks open to motorists). As many 4x4s are used as a second vehicle, this can accrue high mileage across green lane events. At Keith Michaels, we will negotiate a competitive deal on green lane events insurance for modified 4×4 and off-road vehicles.
Why Choose Keith Michaels for Modified 4×4 Insurance
At Keith Michaels we have years of experience arranging bespoke modified car insurance for all sorts of vehicles, including 4x4s for off-road enthusiasts. This is not for the everyday 4×4 user, but those who use their vehicle for recreational purposes and as a second vehicle. Our modified 4×4 insurance offers drivers the freedom to upgrade and modify their 4×4, while still having comprehensive cover, so get in touch today.
The Keith Michaels Difference
30 years' experience
Every customer is treated as an individual, not a policy number
We are a UK-based office, not a call centre
We are completely independent from any insurance company
All policies are looked at on their own merits to find you the best policy available
Why Choose Keith Michaels?

Specialist Schemes
We have specific insurance schemes designed exclusively for Modified 4×4 owners.
This scheme is for drivers aged 25 years and older.

Discounts For
Limited Mileage
Enhanced Vehicle Security
2nd or 3rd Cars
Owners clubs
Secure Parking Access

Additional Benefits
Priority claims management
Like for like replacement parts following a claim
Staff have over 30 years' modified experience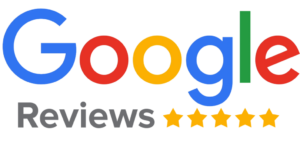 ★★★★★
A human voice answered the phone straight away and gave me a competitive quote quickly and efficiently, which I accepted. Confirmation processed quickly too. Efficient use of their time and mine.I am a new customer so time will tell whether I remain satisfied!

Richard Davies
★★★★★
I've been insuring with Keith Michaels for quite a few years now & have been very satisfied with the service. They have been very helpful & give a very personal service. Even after shopping around each time, (as we are all told to do!) Keith Michaels prices are still very competitive & hard to beat.

Michaella Double
★★★★★
Honest guys. Very straight forward.

Arooj Bhatti
★★★★★
Spoke to a helpful Chap called Matt Moody (great name by the way), who was anything but what his name suggests. He was patient with me and found me a really competitive quote. Would recommend!

Ryan Clark
★★★★★
Can never fault these guys. Renewed for the 3rd year running as they've great price and amazing customer service!

Jasmin Povey
★★★★★
Excellent service, after returning to UK after a long period away, they took care of my insurance needs in a very professional and efficient manner as well as being very competitively priced.

Kate Blackmon
★★★★★
As an expat with a home in the UK it was great to find a broker who had insurance companies on the books who were willing to recognise No Claims gained in the EU

Dave Friend
★★★★★
Effortless process and wonderful service. Their tailored expat products take all the heat out of something that other insurance companies seem to want to over complicate. Cannot recommend highly enough.

Adam Oconor
Get in Touch for your Modified 4×4 Insurance Quote Today
Modified 4×4 & Car Insurance FAQs
Can I modify my 4×4?
Yes, you can – as long as your insurance provider is aware. Popular modifications for 4x4s include larger wheels, winches, spotlight bars, wider tyres, snorkels, roof bars, suspension upgrades and roll cages. At Keith Michaels, we take all modifications into account before finding you a specialist insurance policy at a competitive price for your peace of mind.
Do you offer Owner's Club discounts?
Yes, you can get a significant deal on your 4×4 insurance thanks to the Owner's Club discount we offer here at Keith Michaels.
Can my insurance cover me off road?
Modified 4×4 and off-road owners who use their vehicle for recreational off-roading will need to obtain the relevant insurance. At Keith Michaels, we look at drivers on case-by-case basis in order to find the right cover you need. If you only use your vehicle every so often, you may also qualify for limited mileage discounts.
Is green laning and off-road cover the same?
No, there is a difference. Green laning is driving on unsurfaced roads, trails and countryside tracks that are open to motorists. Off-roading involves driving in areas with no roads, trails and tracks.
Is it illegal to take my 4×4 off-roading?
It depends where you want to go. Private land is off limits, unless scheduled events are being held. Many Owner's Clubs arrange events if you want to find one. Otherwise, there are roads all over the UK known as green lanes, which are actually part of the National Road Network. These are not surfaced roads and are often overgrown, and are impassable by vehicles which are not 4x4s. It is legal to take your 4×4 on these green lanes, however not all insurance companies will cover you for this. Fortunately, Keith Michaels can.
Check out some of our customers' cars