4×4 owners can often have difficulty finding the appropriate car insurance for their modified 4×4. At Keith Michaels, we believe all car enthusiasts should be able to obtain the insurance they need to be able to properly enjoy their vehicle. Whether you're a proud 4×4 owner and Owner's Club member attending car meets, or go along to regular green-laning or off-roading events, our experienced brokers can find the right insurance policy for you.
4×4 Vehicles Covered
The team here at Keith Michaels are adept and finding the right specialist insurance for a wide variety of vehicles, including a huge array of 4×4 manufacturers. These include;
Range Rover
Land Rover
Mitsubishi
Toyota
Jeep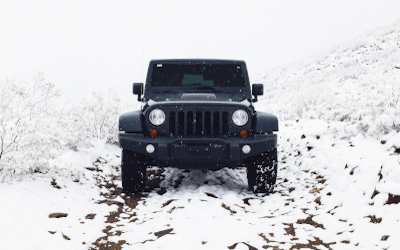 4×4 Modifications Covered
As is the norm with these types of vehicles, we are very keen to cover those with modifications such as;
Suspension upgrades
Roll cages
Engine improvements
Our modified car insurance policies are extended to cover these types of vehicles for like-for-like modifications, should the vehicle be involved in an accident or suffer damage.
Green Laning Insurance
Many 4x4s are used as a second vehicle that can accrue high mileage across green lane events. At Keith Michaels, we are able to negotiate a competitive deal on green lane events insurance for specialist 4×4 vehicles.
Why Choose Keith Michaels for Modified 4×4 Insurance
At Keith Michaels we have years of experience arranging bespoke modified car insurance for all sorts of vehicles, including 4x4s for off-road enthusiasts. This is not for the everyday 4×4 user, but is for those people who use their vehicle for recreational purposes and as a second vehicle. Our modified 4×4 insurance offers drivers the freedom to upgrade and modify their 4×4, while still having comprehensive cover, so get in touch today.
94% of our clients rate us as excellent and ★★★★★ on Trust Pilot
The Keith Michaels Difference
30 years' experience
Every customer is treated as an individual, not a policy number
We are a UK-based office, not a call centre
We are completely independent from any insurance company
All policies are looked at on their own merits to find you the best policy available
Why Choose Keith Michaels?

Dedicated Policy Handlers
Gary Moulson
0208 329 1167
Jeremy Pocock
0208 329 1157

Specialist Schemes
We have specific insurance schemes designed exclusively for Modified 4×4 owners

Discounts For
Limited Mileage
Enhanced Vehicle Security
2nd or 3rd Cars
Owners clubs
Secure Parking Access

Additional Benefits
Priority claims management
Like for like replacement parts following a claim
Staff have over 30 years' modified experience
94% of our clients rate us as excellent on Trustpilot
★★★★★
Calls you back when agreed, never any hidden fees and always the cheapest around.

Ethan Featerstone
★★★★★
"Extremely happy customer"

RJ
★★★★★
Gary, the gentleman who dealt with my call, was very helpful, friendly and professional.

Sharon Roberts
★★★★★
Contact was great, patient, polite and thorough. They were the simplest easiest to deal with.

John Martin
★★★★★
"for over 20 years the service has been exceptional."

Justin Wells – AmWorld UK Limited
★★★★★
Patrick is always on the end of the phone and sorts my policies with speed/efficiency.

Simon
★★★★★
Caring, understanding and went that extra mile for me. An excellent asset to the company. I thank you Carrie most sincerely.

Christine Manners
★★★★★
Nothing is ever too much trouble for Christian and he is always quick to respond.

Giles Daniels
Get in Touch for your Modified 4×4 Insurance Quote Today
Modified 4×4 & Car Insurance FAQs
Do you offer Owner's Club discounts?
Yes, you can get a significant deal on your 4×4 insurance thanks to the Owner's Club discount we offer here at Keith Michaels.
Can my insurance cover me off road?
4×4 owners who use their vehicle for recreational off-roading will need to obtain the relevant insurance. At Keith Michaels, we look at drivers on case by case basis in order to find the right cover you need. If you only use your vehicle every so often, you may also qualify for limited mileage discounts.
Is it illegal to take my 4×4 off-roading?
It depends where you want to go. Private land is off limits, unless scheduled events are being held. Many Owner's Clubs arrange events if you want to find one. Otherwise, there are roads all over the UK known as green lanes, which are actually part of the National Road Network. These are not surfaced roads and are often overgrown, and are impassable by vehicles which are not 4x4s. It is legal to take your 4×4 on these green lanes, however not all insurance companies will cover you for this. Fortunately, Keith Michaels can.
Check out some of our customers' cars