Ex Company Car Insurance from Keith Michaels
As an ex company car driver you face the prospect of losing your no claims bonus when your arrangement ceases. This is particularly problematic should you choose to purchase the company car or attempt to insure yourself on a different vehicle.
Keith Michaels are well aware of this plight faced by thousands of drivers on the roads today. We are able to assist you thanks to our personalised insurance policies which offer an introductory no claims bonus equal in length to your no claims period as a named driver; all you need is confirmation from your employer and you will receive the cheap car insurance that you deserve.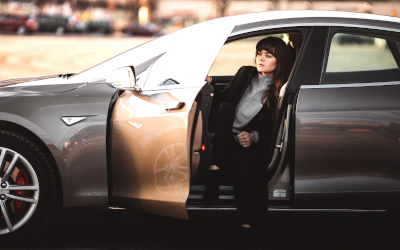 Ex Company Car Insurance Eligibility
How do I know if I am eligible for ex company car insurance?
You may be entitled to an ex company car insurance policy if the following sounds like you.
You have bought your company car
You have opted out of a company car scheme
You do not have a "no claims bonus"
You previously had a company vehicle but are now using your own
You have a car provided by your company

Get a Great Deal
To get the best deal as an ex company car driver, get in touch with one of our car insurance specialists today.
94% of our clients rate us as excellent and ★★★★★ on Trust Pilot
The Keith Michaels Difference
30 years' experience
Every customer is treated as an individual, not a policy number
We are a UK-based office, not a call centre
We are completely independent from any insurance company
All policies are looked at on their own merits to find you the best policy available
Why Choose Keith Michaels?

Dedicated Policy Handlers
Patrick Connolly
0208 329 1166
Fraser McKay
0208 329 1154

Specialist Schemes
We have specific insurance schemes designed exclusively for ex company car drivers and owners

Additional Benefits
Policies in either Company or Individual names
Any driver over 21 policies are available
Previous driving discounts

Additional Benefits
Priority claims management
Directors no claims bonus can be applied
Staff have over 30 years'
ex company car experience
94% of our clients rate us as excellent on Trustpilot
★★★★★
Gary, the gentleman who dealt with my call, was very helpful, friendly and professional.

Sharon Roberts
★★★★★
"Extremely happy customer"

RJ
★★★★★
My dedicated broker Patrick got me the cover I needed on my business car at very favourable rates.

Henry Martin
★★★★★
Keith Michaels have had my business for 12 years and I see no need to go anywhere else.

Micky Wardle
★★★★★
Needless to say, we will be using Keith Michaels for both cars, their service is impeccable and Fraser is an ambassador for the company.

Paul Evans
★★★★★
Caring, understanding and went that extra mile for me. An excellent asset to the company. I thank you Carrie most sincerely.

Christine Manners
★★★★★
My business partner has used this company for over 30 years, me for 3. The staff are pleasant, knowledgeable and highly professional.

Stephen Carter Smith
★★★★★
"Fantastic company with great customer services"

Natalie Probert
Get in Touch for your Ex Company Car Insurance Quote Today
Ex Company Car Insurance FAQs
What do I need to provide to get my NCB after driving a company car?
Most insurance companies will require proof of your no claims while you were driving a company car. This can come in the form of an email or letter from your employer stating the following:
The dates you drove the car
That you were the only person to drive the car
The full details of any accidents you had
The car's registration details
That the vehicle was not a commercial vehicle, but rather, a private car on a fleet policy
If I buy the company car, will I be able to keep the NCB I have acquired with it?
Regardless of whether or not you choose to buy your company car, you will need your employer to provide the above evidence in order to use any no claims bonus discount you have acquired while using it.
Can I keep my existing NCB if I start using a company car?
Usually, an NCB is valid for two years after you stop driving. If there is a break for two years or more from driving a personal car under personal insurance, because you have moved to a company car, you must obtain proof of NCB from your employer. By providing this evidence later on, you are accounting for the break and will therefore be able to keep your previous, personal NCB.
Should I buy my company car at the end of its lease?
Most lease companies will offer the option to buy the car at the end of the agreed lease period. This can seem like an attractive option to the driver who has been using the car, as they have become familiar with it or even grown to love it. Whether you should buy the car is a matter of personal choice, but it's important to do your homework and make sure you are happy with the price they are asking before you do so. It could be that the same car in a similar condition is available to buy elsewhere at a more appealing price.
Check out some of our customers' cars