Car Insurance After a Drug Driving Conviction
We are specialists in providing insurance cover to drivers with a history of convictions such as driving under the influence of drugs or attempting to drive with drug level above the specified limit. If you have a drug driving conviction and are finding it difficult to get a car insurance policy to fit your needs, please get in touch today so we can assess your situation.
At Keith Michaels we don't judge. We understand that not all drug driving convictions are the result of driving under the influence of illegal substances, and we treat all policies with sensitivity and discretion.
DR80, DG10, DG40 & DG60 Car Insurance
Drivers who have received a DR80, DG10, DG40, DG60, or other drug-related conviction, will benefit from our specially trained team of experts, who will be delighted to arrange cover for you. We have the utmost confidence that we will secure a competitive rate for you.
Drugs-Related Convictions We Cover
Here is a brief overview of the UK's drug related conviction codes. Remember, these laws apply to both prescribed and illegal drugs.
| | |
| --- | --- |
| DG10 | Driving or attempting to drive with a drug level above the specified limit |
| DG40 | In charge of a vehicle while drug level is above specified limit |
| DG60 | Causing death by careless driving with a drug level above the limit |
| DR30 | Driving or attempting to drive then failing to supply a specimen for analysis |
| DR31 | Driving or attempting to drive then refusing to give permission for analysis of a blood sample that was taken without consent due to incapacity |
| DR60 | Failure to provide a specimen for analysis in circumstances other than driving or attempting to drive |
| DR61 | Refusing to give permission for analysis of a blood sample that was taken without consent due to incapacity in circumstances other than driving or attempting to drive |
| DR70 | Failing to co-operate with a preliminary test |
| DR80 | Driving or attempting to drive when unfit through drugs |
| DR90 | In charge of a vehicle when unfit through drugs |
Find out more information about other types of UK conviction codes.
---
With a number of industry leading schemes in place to cover drug drive convictions, we can help you get back on the road as quickly and painlessly as possible. For information on our other convicted driver policies please follow this link.
The Keith Michaels Difference
30 years' experience
Every customer is treated as an individual, not a policy number
We are a UK-based office, not a call centre
We are completely independent from any insurance company
All policies are looked at on their own merits to find you the best policy available
Why Choose Keith Michaels?

Scheme Details
We have specific insurance schemes designed exclusively for drug drivers and car owners.
This scheme is for drivers aged 25 years and older.

Discounts For
Completing driver awareness and rehabilitation courses
Previous NCB reinstated if available

Benefits
Priority claims management
Monthly direct debit for all clients
Staff have over 30 years' drug driver insurance experience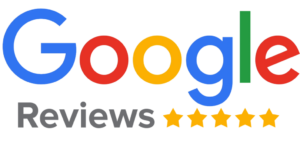 ★★★★★
As an expat with a home in the UK it was great to find a broker who had insurance companies on the books who were willing to recognise No Claims gained in the EU

Dave Friend
★★★★★
Can never fault these guys. Renewed for the 3rd year running as they've great price and amazing customer service!

Jasmin Povey
★★★★★
Honest guys. Very straight forward.

Arooj Bhatti
★★★★★
Spoke to a helpful Chap called Matt Moody (great name by the way), who was anything but what his name suggests. He was patient with me and found me a really competitive quote. Would recommend!

Ryan Clark
★★★★★
I've been insuring with Keith Michaels for quite a few years now & have been very satisfied with the service. They have been very helpful & give a very personal service. Even after shopping around each time, (as we are all told to do!) Keith Michaels prices are still very competitive & hard to beat.

Michaella Double
★★★★★
Excellent service, after returning to UK after a long period away, they took care of my insurance needs in a very professional and efficient manner as well as being very competitively priced.

Kate Blackmon
★★★★★
A human voice answered the phone straight away and gave me a competitive quote quickly and efficiently, which I accepted. Confirmation processed quickly too. Efficient use of their time and mine.I am a new customer so time will tell whether I remain satisfied!

Richard Davies
★★★★★
Effortless process and wonderful service. Their tailored expat products take all the heat out of something that other insurance companies seem to want to over complicate. Cannot recommend highly enough.

Adam Oconor
Get in Touch for your Drug Driver Car Insurance Quote Today
Drug Driving Convictions & Insurance FAQs
What about multiple convictions?
Multiple convictions on the same day can be treated as 1 offence, subject to circumstances.
How long do drug driving convictions stay on your record?
Drug-driving related convictions stay on your driving licence record for 11 years from the date of conviction.
Can I add multiple people to a policy?
It may be possible to add multiple people onto a policy. But car cover typically covers the registered owner of a vehicle. A policy's premiums will reflect any convictions, so adding people to your insurance, whilst possible, won't lower premiums.
What if I have been disqualified?
If you've recovered from a drug driving conviction ban and you've been re-permitted a licence, you will still need to get insurance cover. The severity of your ban will influence premiums and the kinds of penalties you may receive. For any conviction exceeding 56 days or longer, you will need to reapply for another licence.
Dealing with spent convictions
If you're not asked to declare any spent convictions during an application for drug driving car insurance, then there are no obligations to do so. But, if an insurer requests this information, honesty with your policy is the best way to ensure it isn't invalidated.
Can you arrange cover for Class A and Class B offences?
Yes, we can. If you have a Class A conviction which resulted in 2 offence codes, we can treat that as 1 for underwriting purposes.
Can I get car insurance after a drug driving ban
Under UK law, it's an offence to drive a motor vehicle when you're not in a fit condition to do so, this includes being under the influence of drugs.
Every driver is considered to be responsible for their own safety and wellbeing when getting behind the wheel. Before you drive, even prescription drugs should be consumed under guidance from a medical expert.
Drug driving, like drink driving, are both heavily penalised and will push up insurance premiums if you're convicted of a criminal offence. This is why teaming up with an insurance specialist like Keith Michaels is so important, because we can provide you cover where others may refuse / charge you extortionate premiums if you have a history of convictions.
How much does drug driver car insurance cost?
When costing a policy's premiums, all car insurance quotes take into consideration a number of factors including:
Age of driver
Driving experience and history (including other convictions)
The severity of the drug driving conviction
The value of the vehicle
The type of vehicle you drive
Where/how the car is stored overnight.
This means that we can't provide an estimate cost without knowing all the details, therefore it's best to request a tailored quote.
Check out some of our customers' cars