Tesla Insurance
Tesla are one of the leading manufacturers of full electric vehicles in the world and the first producer of a fully electric sports car, the Tesla Roadster. Ideal for tech lovers and environmentally conscious speed demons alike, Tesla's vehicles are renowned for refinement, cutting edge technology and a powerful driving experience unmatched by any other full electric vehicles.
As performance vehicle insurance specialists we are perfectly placed to provide you with a tailored Tesla insurance policy. After all, whether the power's being produced by internal combustion or electricity, the principles are the same.
Keith Michaels are specialists in placing insurance policies for Tesla drivers that have struggled elsewhere due to their specific circumstances
Performance EV Car Insurance Specialists
Tesla have been producing full electric cars since 2008 ranging from sports to luxury vehicles. Their reputation for innovation and electric vehicle performance is completely unmatched by any other manufacturer on the market and our policies reflect this. Combining our extensive knowledge of performance vehicles with our reputation for insurance innovation has meant we are ideally situated to provide very competitive and unique Tesla car insurance policies that cover you and your usage.
The Keith Michaels Difference
30 years' experience
Every customer is treated as an individual, not a policy number
We are a UK-based office, not a call centre
We are completely independent from any insurance company
All policies are looked at on their own merits to find you the best policy available
---
A Guide to Tesla – FAQs
What is the cheapest Tesla?
The cheapest Tesla currently available on the market in the UK is the Tesla Model 3. From new, prices start at around £42,500 at the time of writing.
Is charging a Tesla cheaper than fuel?
Unfortunately, Tesla no longer has their on-site cost calculator that breaks down the expenses of ownership, however Teslanomics cost calculator estimates that Tesla Model 3 owners would need to pay around $710 (£580) annually for charging costs with a daily commute of 40 miles.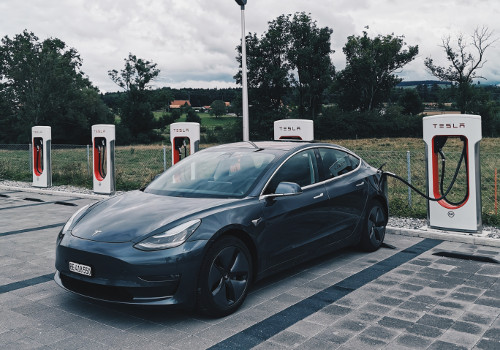 What insurance companies cover Tesla?
Keith Michaels have access to a range of specific insurance schemes designed exclusively for EV vehicles like Tesla.
How much does it cost to insure a Tesla in the UK?
The cost of your Tesla insurance will depend on several factors. The first being the model of Tesla being insured, the mileage you intend to cover, your driving history and your age to name a few. As Teslas are a luxury electric vehicle, they can generally be more expensive to insure than competing vehicles. This is because of the cost of their technology and parts.
However, it's worth noting that it's something of a misconception that electric car insurance premiums are more expensive than petrol or diesel cars. This is likely to stem from years ago when insurers had no historic data to work with when it came to repair costs. If you approach a specialist insurance broker like Keith Michaels, we will be able to arrange competitive cover at the best price for your pride and joy.