Specialist Motorhome Insurance from Keith Michaels
Whether you're staying put, or chasing down roads for adventure, your motorhome will need the right level of cover. Every motorhome insurance policy differs, so partnering with a specialist broker like Keith Michaels means you can relax in the knowledge your motorhome is protected against all kinds of risks.
From kitschy campervans to luxury RVs, your insurance policy should tick the right boxes in order to ensure that your cover is fair, legal and comprehensive. Our insurance experts will help advise you on the best cover options depending on the type of motorhome you own and drive.
Keith Michaels will provide you with a cost-effective quote over the phone. Through our network of partnered underwriters, we can secure truly bespoke policies for a range of drivers and their needs.
Motorhome Cover – Extra Features
We understand your motorhome is your pride and joy. That's why our motorhome polices go the extra mile, and include extra features for policyholders (depending on the scheme), such as:
European travel for up to 270 days
Awning, gas bottle and generator cover for up to £2,000
Emergency accommodation cover for a maximum of 14 days
Personal effects (for equipment and personal belongings related to camping and/or caravanning)
In car audio and visual equipment cover up to £500
We can cater for UK, EEC and International licence holders, Non UK residents, and Foreign NCB
The Keith Michaels Difference
30 years' experience
Every customer is treated as an individual, not a policy number
We are a UK-based office, not a call centre
We are completely independent from any insurance company
All policies are looked at on their own merits to find you the best policy available
Why Choose Keith Michaels for Motorhome Cover?

Scheme Details
Our specialist insurance policies are designed exclusively for Motorhome owners.
This scheme is for drivers aged 25 years and older.

Discounts For
Limited Mileage
Enhanced Vehicle Security
Owners clubs
Secure Parking Access
CASSOA Approved Storage Site discounts

Benefits
Extended European travel
Awning, gas bottle and generator cover
Emergency accommodation cover
Personal effects
In car audio and visual equipment cover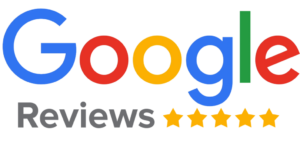 ★★★★★
As an expat with a home in the UK it was great to find a broker who had insurance companies on the books who were willing to recognise No Claims gained in the EU

Dave Friend
★★★★★
I've been insuring with Keith Michaels for quite a few years now & have been very satisfied with the service. They have been very helpful & give a very personal service. Even after shopping around each time, (as we are all told to do!) Keith Michaels prices are still very competitive & hard to beat.

Michaella Double
★★★★★
Effortless process and wonderful service. Their tailored expat products take all the heat out of something that other insurance companies seem to want to over complicate. Cannot recommend highly enough.

Adam Oconor
★★★★★
A human voice answered the phone straight away and gave me a competitive quote quickly and efficiently, which I accepted. Confirmation processed quickly too. Efficient use of their time and mine.I am a new customer so time will tell whether I remain satisfied!

Richard Davies
★★★★★
Spoke to a helpful Chap called Matt Moody (great name by the way), who was anything but what his name suggests. He was patient with me and found me a really competitive quote. Would recommend!

Ryan Clark
★★★★★
Excellent service, after returning to UK after a long period away, they took care of my insurance needs in a very professional and efficient manner as well as being very competitively priced.

Kate Blackmon
★★★★★
Can never fault these guys. Renewed for the 3rd year running as they've great price and amazing customer service!

Jasmin Povey
★★★★★
Honest guys. Very straight forward.

Arooj Bhatti
Get in Touch for your Motorhome Insurance Quote Today
Motorhome Insurance FAQs
Who can apply for motorhome insurance?
Our specialist motorhome insurance policies cover a range of drivers, including those with convictions or no claims discounts.
How much is insurance for a motorhome?
The costs will vary from driver to driver, and no two policies are the same. You can, typically, expect the cost of cover to reflect the vehicle's age, condition, and size, as well as your driving history and no claims bonus.
How does motorhome insurance work?
Like other types of insurance, motorhome policies come in customisable levels of cover. For the greatest level of protection (comprehensive cover), drivers and owners of a motorhome typically can expect that they'll receive better perks and benefits on and off the road.
What's typically covered in motorhome insurance?
From legal liabilities to vandalism and property damage, your policy can be detailed to different levels, or degrees, of protection for on and off-road use. It's important to remember that a motorhome can be used as travelling accommodation and may hold many valuables, so don't get caught out treating it like standard car insurance. It's highly likely that you'll need to secure a policy with even greater protection.
What should you I look out for when insuring my motorhome?
A policy should be personal to every vehicle and its driver. Therefore, it's vital that your motorhome insurance offers enough coverage for your needs. This might change depending on your lifestyle, how you intend to use your vehicle, and where your leave it when it's not in use.
Can I drive my motorhome on a car insurance policy?
Motorhome insurance is unlike your typical car cover, because will it require specialist knowledge and extra layers of protection to ensure your vehicle is fully guarded against damage, theft and unexpected repair costs.
Motorhome theft is more common because of the expenses associated with your vehicle and its kit. That's why securing a policy with the right protection can create assurances that your vehicle is safeguarded should misfortune strike.