Leased Car Insurance from Keith Michaels
Leasing is by the far easiest way for both business and private users to drive a new car with a lower upfront cost. We believe that insuring your leased car should be just as easy. Whether your car is a personal or business lease, we will find the best insurance policy to suit your requirements using our intricate knowledge of the market to get you the best price.
Why Choose Leased Car Insurance with Keith Michaels
Mainstream insurers often struggle to provide suitable policies for lease car insurance, particularly when the owner and keeper of the vehicle differ; this is usually the case if you have entered a personal contract purchase (PCP) or personal contract hire (PCH). If you have entered either we are able to get you the leased car insurance policy that suits your requirements.
Get in touch today for a leased car insurance quote. We'll take into account all the stipulations of your lease contract and personal preferences.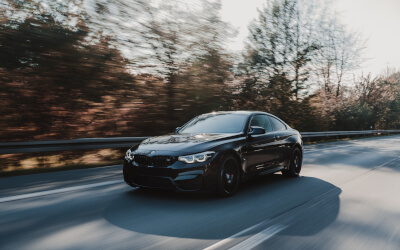 What Insurance do I need for a Lease Car?
In most cases you will require fully comprehensive insurance to cover your leased vehicle. This protects you against damage to other drivers and your own property. You may find taking out insurance on a leased vehicle is more expensive than insuring your own vehicle – especially as some car leasing agreements require you take out Guaranteed Asset Protection (GAP) insurance as well. GAP provides enhanced protection for the dealer against damage or theft.
Insuring a lease car is slightly more complex than insuring a private one. This is because, when it comes to returning the vehicle you may be required to fork over a hefty sum for any damage deemed to be beyond normal wear and tear. Plus if the vehicle is written off, you risk having to pay the difference between what the car was worth new and its value now. At Keith Michaels we are able to provide Guaranteed Asset Protection (GAP) with our lease car insurance policies, whether it's a requirement or personal preference, we can get you the quality leased car insurance you deserve.
Understand Personal Leased Car Insurance
Leasing is recognised as the best strategy if you plan to upgrade your car every couple of years and would usually consider purchasing a car that doesn't retain its value. That way, the costs associated with the vehicles depreciation are held by the financing company rather than you. The correct insurance policy can save you money at the end of your lease agreement.
Understand Business Leased Car Insurance
Business Contract Hire (BCH) allows businesses to purchase their vehicles with a minimum down payment and an agreed mileage. Insuring leased business cars is a simple process; we accurately tailor our policies to your businesses requirements either through our company car insurance or fleet car insurance policies.
How to Set Up Leased Car Insurance
When applying for car leasing insurance, you need to tell your insurer the following information so they can get a clear idea of your leasing contract and the type of cover you need:

• The registered owner of the vehicle (this will be the finance company who you have signed a car leasing contract with).
• The registered keeper (this will be you).

Choosing a specialist insurer is advisable because most mainstream insurance companies may not have the necessary policies in place to cover motorists who do not own the car they are insuring. Remember, you need to be completely honest when declaring your details to your insurer as failing to do so could result in a policy that does not fully cover you for your specific needs. Any claim you make would therefore be refused.
The Keith Michaels Difference
30 years' experience
Every customer is treated as an individual, not a policy number
We are a UK-based office, not a call centre
We are completely independent from any insurance company
All policies are looked at on their own merits to find you the best policy available
Why Choose Keith Michaels?

Specialist Schemes
We have specific insurance schemes designed exclusively for leased car owners

Additional Benefits
Policies in either company or individual names
Any driver over 21 policies are available
Previous driving discounts

Additional Benefits
Priority claims management
Directors no claims bonus can be applied
Staff have over 30 years' leased car experience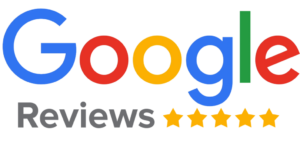 ★★★★★
Honest guys. Very straight forward.

Arooj Bhatti
★★★★★
Excellent service, after returning to UK after a long period away, they took care of my insurance needs in a very professional and efficient manner as well as being very competitively priced.

Kate Blackmon
★★★★★
Effortless process and wonderful service. Their tailored expat products take all the heat out of something that other insurance companies seem to want to over complicate. Cannot recommend highly enough.

Adam Oconor
★★★★★
As an expat with a home in the UK it was great to find a broker who had insurance companies on the books who were willing to recognise No Claims gained in the EU

Dave Friend
★★★★★
I've been insuring with Keith Michaels for quite a few years now & have been very satisfied with the service. They have been very helpful & give a very personal service. Even after shopping around each time, (as we are all told to do!) Keith Michaels prices are still very competitive & hard to beat.

Michaella Double
★★★★★
Can never fault these guys. Renewed for the 3rd year running as they've great price and amazing customer service!

Jasmin Povey
★★★★★
A human voice answered the phone straight away and gave me a competitive quote quickly and efficiently, which I accepted. Confirmation processed quickly too. Efficient use of their time and mine.I am a new customer so time will tell whether I remain satisfied!

Richard Davies
★★★★★
Spoke to a helpful Chap called Matt Moody (great name by the way), who was anything but what his name suggests. He was patient with me and found me a really competitive quote. Would recommend!

Ryan Clark
Get in Touch for your Leased Car Insurance Quote Today
Leased Car & Insurance FAQs
When you lease a car, is insurance included?
Insurance is not included as part of your monthly lease payments. It is an individual or business's responsibility to make sure the appropriate full cover is in place when leasing a vehicle.
What is the difference between leasing and financing a car?
The main difference between leasing and financing a car is that you will completely own your car at the end of a financing contract. With a leased car, it is not yours to own (unless you have the option to put a balloon payment down at the end of your term). With financing, you will take out a loan to pay for the car, along with interest, whilst you are purely paying to lease the car in a lease contract. There are typically terms in place with leasing that mean you cannot exceed a certain number of miles during the lease term, which you do not have with financing.
What happens at the end of a car lease?
What happens at the end of your lease depends on the type of lease you have. Typically, you will have the option to hand the car back and take out a lease on a new car, or, you can agree on a price to buy the car which will be in the form of a balloon payment. Sometimes you can also extend your lease on your current car if you wish to keep it for longer.

When handing your lease car back, it will be inspected for wear and tear and have its mileage checked. If wear and tear is not deemed acceptable for its age, you will be charged. Additionally, if you have gone over your agreed mileage you will be charged.
How can I lower my car leasing insurance costs?
Ensuring maximum safety for your vehicle is one of the best ways to reduce the cost of your car leasing insurance. If you install safety devices such as an alarm system or steering wheel lock, this will show your insurer that you are taking measures to avoid the risk of theft. Parking your car in safe locations, particularly overnight, will also help.

Driving a low insurance group vehicle, that is low in value and performance, will further help to reduce the cost of your premium.
What are the benefits of a leased car over a purchased car?
The obvious benefit of course would be that you can drive a nicer car for a cheaper upfront cost. If you're a business in particular, making a good first impression is important, and luxury, sophisticated cars can be extremely costly to buy and run. With a lease, maintenance costs are lower, the monthly repayments are lower than loan repayments and a 3-year warranty is usually in place to cover the whole/majority of the length of an agreement.

For business leases, mileage expenses can be deducted the same way as a purchased car, however there are agreed mileage limits for leased cars, so you will need to make sure these aren't exceeded. Whilst wear and tear will affect a purchased car's resale value, for a leased car, you can land yourself an extra charge when handing it back – so make sure it's being looked after.
What happens if you write off a lease car?
Depending on the severity of the accident, you will need to speak to the finance company in charge of your lease to see whether repairs are viable or if it needs to be completely written off. If it is a write off, your finance company will end the agreement and decide on a settlement figure required to pay it off. This is why the proper insurance is so important.
Check out some of our customers' cars