Contract Hire Car Insurance from Keith Michaels
Contract Hire has now become the method of choice for many people to obtain cars, both for business use and increasingly for private ownership. The other main type of car lease is Personal Contract Purchase (PCP), and fortunately, Keith Michaels are able to provide a competitive quote for both business and private users.
Personal Contract Hire: this describes insurance for private and personal leasing, whereby the person responsible for the vehicle must be the named policyholder.
Business Contract Hire: this describes lease options for business users and the certificate must name either the company or a director's name.
The main issue for many insurance companies is the ownership of the car. It may well be that the vehicle in question is a business vehicle for company use. This means it will require company car insurance. Fortunately, we have many schemes for this particular contract hire car insurance requirement.
Many people are now entering into personal contract hire agreements and, as such, also need contract hire car insurance. The main issue on a standard car insurance policy will be the ownership of the car, which is retained by the contract hire company. We recognise this and have specific insurance policies in place.
Types of Contract Hire Vehicles Covered
We will look at any term of contract you have agreed to. This could be anything from short term (less than 1 year) up to 5 years+. We can also provide insurance for other kinds of hire agreements; see more about our leased vehicle insurance. If you're not sure what kind of insurance you need, please contact us to explain your individual situation.
The Keith Michaels Difference
30 years' experience
Every customer is treated as an individual, not a policy number
We are a UK-based office, not a call centre
We are completely independent from any insurance company
All policies are looked at on their own merits to find you the best policy available
Why Choose Keith Michaels?

Specialist Schemes
We have specific insurance schemes designed exclusively for contract hire vehicle owners

Additional Benefits
Policies in either Company or Individual names
Any driver over 21 policies are available
Previous driving discounts

Additional Benefits
Priority claims management
Directors no claims bonus can be applied
Staff have over 30 years'
contract hire experience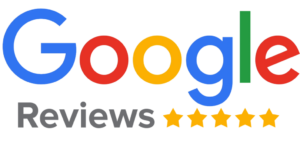 ★★★★★
Effortless process and wonderful service. Their tailored expat products take all the heat out of something that other insurance companies seem to want to over complicate. Cannot recommend highly enough.

Adam Oconor
★★★★★
Spoke to a helpful Chap called Matt Moody (great name by the way), who was anything but what his name suggests. He was patient with me and found me a really competitive quote. Would recommend!

Ryan Clark
★★★★★
Can never fault these guys. Renewed for the 3rd year running as they've great price and amazing customer service!

Jasmin Povey
★★★★★
I've been insuring with Keith Michaels for quite a few years now & have been very satisfied with the service. They have been very helpful & give a very personal service. Even after shopping around each time, (as we are all told to do!) Keith Michaels prices are still very competitive & hard to beat.

Michaella Double
★★★★★
Excellent service, after returning to UK after a long period away, they took care of my insurance needs in a very professional and efficient manner as well as being very competitively priced.

Kate Blackmon
★★★★★
As an expat with a home in the UK it was great to find a broker who had insurance companies on the books who were willing to recognise No Claims gained in the EU

Dave Friend
★★★★★
Honest guys. Very straight forward.

Arooj Bhatti
★★★★★
A human voice answered the phone straight away and gave me a competitive quote quickly and efficiently, which I accepted. Confirmation processed quickly too. Efficient use of their time and mine.I am a new customer so time will tell whether I remain satisfied!

Richard Davies
Get in Touch for your Contract Hire Insurance Quote Today
Contract Hire Car Insurance FAQs
Will a lease contract ever include insurance?
Typically, insurance isn't included with a lease vehicle hire and it will be your responsibility to ensure cover is arranged up until the lease agreement concludes.
When do I need contract hire car insurance?
By law, you should arrange a contract hire policy before you drive the vehicle anywhere, whether it's from a dealership or a leasing office. You will need to arrange for cover, because as above, it's uncommon for a lease contract to include insurance.
What types of vehicle can be covered?
All types of contract hire vehicles can be covered, from standard and executive cars to commercial vehicles and pickups, so speak to us today to arrange a policy for your chosen vehicle.
What kind of contract hire insurance do I need?
You typically need to arrange a comprehensive insurance policy, which will not only cover any damage you're responsible for, but will include third-party damage to your vehicle as well.
Depending on the use of the vehicle, there are two types of contract hire agreements. Depending on the agreement you have determines whose name should be on the insurance policy:
Personal Contract Hire –Insurance arrangements for private and personal leasing are sometimes called PCH, or personal contract hire agreements. In this scenario, the person responsible for the vehicle must be the named policyholder, or at least a named driver on the certificate.
Business Contract Hire – Where a vehicle is leased for business users, the certificate must be named under the company's title, or the company director's name. Arranging business use or a business contract hire agreement is the best option for business users.
Are contract hire vehicles more expensive to insure than owned?
Sometimes a contract hire vehicle might be more expensive to insure than an owned vehicle, simply because the hire company requires a certain level of cover. Where hire companies might demand that the driver of the vehicle take out comprehensive insurance, if you are the owner this will be entirely up to you.
Can you arrange business fleet insurance?
Business owners or fleet managers who need to arrange insurance for a fleet of vehicles will likely benefit from a policy tailored to your requirements. Whether your fleet comprises just a few company vehicles or a collection of work vans, the team at Keith Michaels can help. Find out more about business fleet insurance.
How do I arrange insurance for a contract hire vehicle?
Contract hire car insurance works the same as any other insurance product – you will need to declare to an insurer that the cover policy is for a contract hire vehicle and clarify its purpose, whether personal or business.
In this step, you will likely be asked for the title of the 'registered owner', which is where you fill out the finance company details. If it's for private hire, you should be prepared to list any other drivers who might access the vehicle when it's in your possession and care.
Can multiple drivers be on the same contract hire policy?
When you're arranging your policy with an insurer, you'll be asked to name other drivers. There are certain conditions to meet, such as owning a fully valid UK licence.
The leaseholder, or primary applicant, should be named as the lead policyholder, and they will be responsible for the vehicle's care.
Can I transfer insurance from a previous leased car?
Although possible, you should contact your insurer directly to clarify if cover policies can be transferred between lease vehicles.
What happens if an accident occurs?
In the event of an accident, whether that be minor or major damage, or the car being written off, you should always promptly inform both the lease provider and your insurer. Some contracts may contain agreed periods, whereby communication in the event of an accident should occur within a specified period of time.
Check out some of our customers' cars