Foreign NCB Insurance from Keith Michaels
Most UK car insurance companies won't accept the no claims bonus you earn overseas. Fortunately, we're not most insurance companies.
For 10 years, we've been helping returning expats arrange full cover at low prices. We've become a leader in expat car insurance by understanding the challenges you face and offering you an easy solution.
When you return to the UK after living abroad, you expect a car insurance quote that doesn't neglect your NCB, even if you earned it in another country. We can help.
Finally… A Car Insurance Company that Accepts Foreign NCB!
So long as you've got an English translation of your international NCB, we're happy to give you the discount you've earned, and the one you deserve.
We actually offer a car insurance policy exclusively to drivers returning to the UK after living abroad. Find out about our car insurance for expats returning to the UK or request your quote today.
Where Keith Michaels accept Foreign NCB from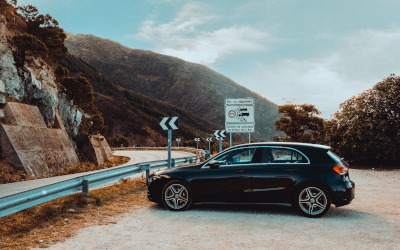 Some of the most common worldwide locations we accept foreign NCBs from include;
French NCB (Malus / Bonus)
German No Claims Bonus (Schadenfreiheitsrabatt)
Spanish No Claims Discount (prima de no reclamación)
Chinese NCB (無賠款優待)
These are just a handful of the worldwide NCBs we accept. Get in touch to find out if the NCB from your relevant country is applicable for Keith Michaels' expat car insurance.
How can I make sure my foreign NCB is taken into account?
The best way to ensure your foreign NCB is accepted is to get in touch with one of our brokers to discuss your situation. We will consider aspects such as the country where you obtained your NCB, and when you will be returning to the UK.
You can also email one of our expat brokers if you're overseas: [email protected]
The Keith Michaels Difference
30 years' experience
Every customer is treated as an individual, not a policy number
We are a UK-based office, not a call centre
We are completely independent from any insurance company
All policies are looked at on their own merits to find you the best policy available
Why Choose Keith Michaels?

Scheme Details
We have specific insurance schemes designed exclusively for drivers with Foreign No Claims Bonus.

Benefits
Foreign NCB acepted, but must be in English
Policies available to non-resident clients
Previous driving discounts

Benefits
Priority claims management
Policies are available to returning expats
Staff have over 10 years' expat experience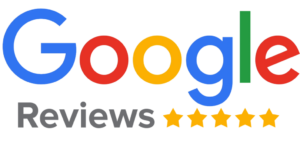 ★★★★★
Honest guys. Very straight forward.

Arooj Bhatti
★★★★★
Can never fault these guys. Renewed for the 3rd year running as they've great price and amazing customer service!

Jasmin Povey
★★★★★
Effortless process and wonderful service. Their tailored expat products take all the heat out of something that other insurance companies seem to want to over complicate. Cannot recommend highly enough.

Adam Oconor
★★★★★
Excellent service, after returning to UK after a long period away, they took care of my insurance needs in a very professional and efficient manner as well as being very competitively priced.

Kate Blackmon
★★★★★
A human voice answered the phone straight away and gave me a competitive quote quickly and efficiently, which I accepted. Confirmation processed quickly too. Efficient use of their time and mine.I am a new customer so time will tell whether I remain satisfied!

Richard Davies
★★★★★
Spoke to a helpful Chap called Matt Moody (great name by the way), who was anything but what his name suggests. He was patient with me and found me a really competitive quote. Would recommend!

Ryan Clark
★★★★★
As an expat with a home in the UK it was great to find a broker who had insurance companies on the books who were willing to recognise No Claims gained in the EU

Dave Friend
★★★★★
I've been insuring with Keith Michaels for quite a few years now & have been very satisfied with the service. They have been very helpful & give a very personal service. Even after shopping around each time, (as we are all told to do!) Keith Michaels prices are still very competitive & hard to beat.

Michaella Double
Get Cheap Car Insurance that Accepts your Foreign NCB Today!
Foreign NCB & Car Insurance FAQs
Why do some insurance companies refuse Foreign NCB?
Insurance companies are not obligated to accept foreign NCB, and many will refuse due to the different driving laws overseas and the administration required to transfer it across. Fortunately, we don't refuse it.
Should I insure my car if it's staying in the UK while I live abroad, to protect my UK NCB?
Ideally, while living overseas if you have a car in the UK it should be insured. This is because it is still at risk of theft, fire, and damage. While many insurers are unlikely to provide this, Keith Michaels can help. Find out more about non-UK resident car insurance. If you choose not to insure your UK car while you are away, you may lose your NCB if you will be away for more than two years, and are not driving with insurance while you are abroad.
Can I buy car insurance to drive abroad from a UK provider?
Most UK car insurance companies will only offer insurance to UK residents; however, Keith Michaels can provide insurance to those living in Europe. As long as you have a permanent address in Europe, and are driving a UK-registered car, we can provide cover for up to 180 days. Discover more about our European car insurance.
If I live abroad but do not drive, will I lose my UK NCB?

In general, a No Claims Bonus is only valid for two years. This means if there is a break from driving for two years or more – such as while living abroad – you will likely lose the discount you will have obtained from NCB in the UK.
I have not bought insurance for driving abroad before, what do I need to know?
Living in a foreign country is a real learning curve for many people, leading to all sorts of questions about driving among other things. Read our expat car insurance FAQs to get your questions answered.
Can I use my no claims bonus from an EU country?
It's possible to retain your built up no claims bonus from an EU country when insuring a vehicle in the UK. With an international translation of the NCB confirmation, some insurance companies will honour EU NCB and apply the relevant discount.
Check out some of our customers' cars