Disqualified or Banned Driver Insurance from Keith Michaels
There are many reasons you may have received a ban from driving. At Keith Michaels, we have specific policies in place to provide competitive banned driver insurance for those aged 25 or older.
Specialist insurance companies are available to provide the right cover, but they tend to only deal with brokers like ourselves who are skilled in assessing each individual risk.
So why not go directly to the source?
Keith Michaels has 30 years' experience arranging insurance cover for banned and disqualified drivers – from drink and drug driving to driving without insurance.
We understand everyone makes mistakes, and we never judge. The important thing is getting you back on the road safely. So, speak to us today and request a quote.
Or phone our specialist banned driver policy handler Mark Bullock on:

Mark Bullock: 0208 329 1158
The Keith Michaels Difference
30 years' experience
Every customer is treated as an individual, not a policy number
We are a UK-based office, not a call centre
We are completely independent from any insurance company
All policies are looked at on their own merits to find you the best policy available
Car Insurance After Disqualification – Let us help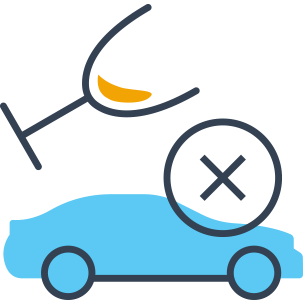 We have specific schemes in place for this conviction. It's a common reason for disqualification and it's relatively simple for us to arrange cover. Sometimes, customers will come to us following a 2nd offence or more and we're still able to help you get back on the road.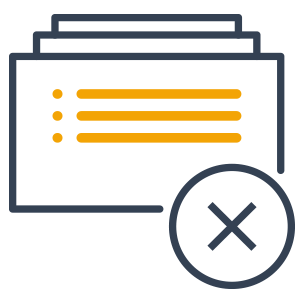 If you require totting up ban insurance or TT99 ban insurance, we can help. All we need to know is the circumstances of the original convictions that make up the TT99. Often these will just be a series of minor offences and we will have no problem arranging cover.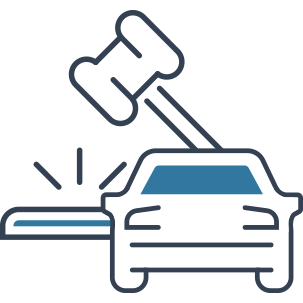 There are occasions when you may have been disqualified for a no insurance offence (often caused by a mistake rather than any intention). Two offences will normally result in a ban of some sort, which insurers are less willing to provide cover for. Here at Keith Michaels, we have specialist companies who will help.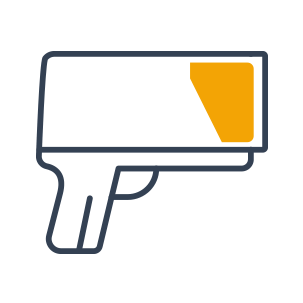 This is one of the most common reasons for a customer to have received a ban. If you have been unfortunate enough to have received a speeding ban, we can help. Most of these disqualifications are for a short duration, are often a singular offence, and are not a problem for us to arrange cover for.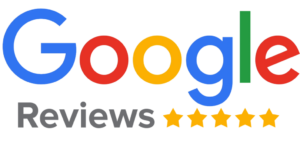 ★★★★★
Spoke to a helpful Chap called Matt Moody (great name by the way), who was anything but what his name suggests. He was patient with me and found me a really competitive quote. Would recommend!

Ryan Clark
★★★★★
Can never fault these guys. Renewed for the 3rd year running as they've great price and amazing customer service!

Jasmin Povey
★★★★★
Effortless process and wonderful service. Their tailored expat products take all the heat out of something that other insurance companies seem to want to over complicate. Cannot recommend highly enough.

Adam Oconor
★★★★★
I've been insuring with Keith Michaels for quite a few years now & have been very satisfied with the service. They have been very helpful & give a very personal service. Even after shopping around each time, (as we are all told to do!) Keith Michaels prices are still very competitive & hard to beat.

Michaella Double
★★★★★
As an expat with a home in the UK it was great to find a broker who had insurance companies on the books who were willing to recognise No Claims gained in the EU

Dave Friend
★★★★★
Excellent service, after returning to UK after a long period away, they took care of my insurance needs in a very professional and efficient manner as well as being very competitively priced.

Kate Blackmon
★★★★★
Honest guys. Very straight forward.

Arooj Bhatti
★★★★★
A human voice answered the phone straight away and gave me a competitive quote quickly and efficiently, which I accepted. Confirmation processed quickly too. Efficient use of their time and mine.I am a new customer so time will tell whether I remain satisfied!

Richard Davies
Get in Touch for your Banned Driver Car Insurance Quote
Banned Driver Insurance FAQs
What happens if I get a driving ban?
Once you have been banned or disqualified from driving, the following will happen:
You will not be able to drive for the period of your driving ban
You can apply to reduce your disqualification period, but a reduction of sentence is not a given
You may need to retake your driving test if told by the court before you can drive once your ban is up
You will still need to tell the DVLA of any name or address changes even when disqualified
If disqualified for drink driving or drug driving, a different process will take place
My driving ban is up – at what stage can I arrange insurance?
No matter the reason you have been disqualified from driving, once you have your licence back, we will be able to arrange disqualified driver insurance for you.
How long does a driving ban affect insurance?
A driving disqualification or ban is likely to affect car insurance for five years. This is usually the period when car insurers will ask for any prior convictions. But, despite this, a driving ban may still influence the cost of car insurance in future, which is why it is advised to use a specialist banned car insurance broker such as Keith Michaels for a fair policy.
How much is car insurance after a drink driving ban in the UK?
A drink driving ban can cause many problems for your personal life, employment goals and more. And while drink driving will impact the cost of car insurance once convicted, we understand the importance of being fair here at Keith Michaels. That's why we provide discounts to drink drivers attending rehabilitation sessions.
I've been disqualified or banned from driving – do I need to tell my insurer?
As soon as you are aware of your offence, you must tell your current insurer as soon as possible. Otherwise, not declaring an offence is a breach of your car insurance policy.
If you are banned temporarily or wish to keep your current car for when you're back on the road, you have two options – to insure for third party fire and theft, as this is a legal requirement, or apply for a Statutory Off-Road Notice (SORN).
When your driving disqualification or ban is over, you can once again inform your current insurer to see if they will still cover you, or, and more highly advised, is to contact a specialist banned car insurer.
What if I haven't got my licence back yet but my driving ban is up?
If you are coming up to the date your disqualification is due to be lifted, you can find more information about re-acquiring your driving licence by following the link.
Will a previous driving ban stop me getting car insurance?
While it is true that many car insurance providers will decline to insure a driver who has previously been banned, or my charge premiums to do so if they do, a driving ban won't completely stop you from getting insured in the future.
A banned car insurance broker such as Keith Michaels understands that many drivers with previous bans wish to move on and get back on the road safely. That's why we offer car insurance to those with previous driving bans.
Where can I find out more information about banned driving insurance?
For more information on previously banned driver car insurance, you can check out our FAQ page. To view our other convicted driver insurance policies follow this link.
Driving Ban Codes
Disqualified or banned driver
GOV.UK state that codes BA10 and BA30 must stay on the relevant driving record for four years from the date of the offence. Codes BA40 and BA60 must stay on the relevant driving record for four years from the date of the conviction.
Offence
Driving while disqualified by order of the court
Attempting to drive while disqualified by order of the court
Causing death by driving while disqualified
Causing serious injury by driving while disqualified
Penalty Points
6
6
3 to 11
3 to 11
Check out some of our customers' cars