Future Classic Car Insurance from Keith Michaels
One day your modern car will become so much more. Future classics have a sense of pedigree, as they're rarer and more valuable on the market. The status of "classic" is both rewarding and with its risks, as this can bump up your premiums, making a specialist cover policy both harder to secure and even more costly.
Not all insurers recognise a future classic when they see one. Fortunately, we are one of a few car enthusiasts and insurance specialists who understand the hidden value of tomorrow's classics. Our modern / future classic car insurance is designed for drivers of cars with unique value, especially ones that age as classics. We understand that certain future classics have the potential to appreciate in value. Our insurance experts will help and advise you honestly regarding the value of your future classic.
Keith Michaels are likeminded car enthusiasts, so we understand that today's modern cars will be tomorrow's classics. Our bespoke cover for a future classic car insurance is specially designed, and tailor made, to look after your vehicle's hidden value, even if it's not yet a "classic". Through Keith Michaels, you can access tailor made policies to suit your individual needs – so get in touch with us today.
The Keith Michaels Difference
30 years' experience
Every customer is treated as an individual, not a policy number
We are a UK-based office, not a call centre
We are a UK-based office, not a call centre
All policies are looked at on their own merits to find you the best policy available
Examples of Future Classic Cars
Modern classic cars could describe motors that are either performance, luxury, or unique. A type of investment car, a future classic is typically your 2nd/3rd car. Although we cover a range of vehicles, here are some examples of future classics that we have insured at Keith Michaels:
Alfa Romeo
Any GTA model
GTV 3.0/3,
2+ all Spider models
4C
any 2 seat/conv model.
Aston Martin
Aston Martin DB9
Aston Martin Vantage
All Models
Audi
Audi RS6 C5 model
RS4 B7 (pre 2009)
Select TT's (Mk1 3.2, Quattro Sport)
Bentley
BMW / Alpina
BMW M3, 4.0 litre V8 (pre 2015)
BMW M3 E36 3 litre
Select (older) M models with engine >3.0L (i.e. M3 Special edition, 2dr, not 4dr)
All Z models with engine >2.8L
Select Alpina models
Fiat
Select 595/695 Abarth models
Barchetta
124's
Coupe's
Ford
Ford Focus RS Mk1 & Mk2
Select Fiesta ST (mk7)
Focus ST170
RS Mk1/Mk2
Mondeo ST220
Puma Racing
Honda
Honda Civic Type R
Older Type-R Civic (EP3)
All NSX, S2000's
DC5
Integra R's
Jaguar
Any 'R' model (XKR, XJR, etc)
XK8
Landrover
Any special edition Defender (eg SVX, Tomb Raider, Heritage)
SWB V8
Lexus
Lotus
Maserati
Mazda
Mazda RX7
Mazda MX5
Select MX5/Eunos
All RX8 models
Mercedes
Mercedes SL55AMG
Mercedes C63
Mercedes 6.2 litre V8 (pre 2015)
Select (older) AMG models
All CL/SL models
MG
Select TF models
All SV
All ZT 4.6L models
Mini
Mitsubishi
Mitsubishi Evo models 1 to 6
Select (older) Lancer Evo/Ralliarts
Nissan
Nissan GTR
Nissan Pulsar/GTiR
Select (older) Skyline models
Porsche
Select (older) models (except Cayenne, Macan, Panamera, Taycan)
Subaru
Subaru Impreza RB5, RA, 22B
Select Impreza turbo models (P1, 22B)
Toyota
Selected special edition models (Corolla TTE Compressor, all MR2 models)
Vauxhall
Select Astra limited editions
Select VXR models (i.e Burg)
All Maloo/Monaro
VXR8/VX220 models
Volkswagen
VW Corrado
Select GTI models (eg Golf, Polo, Lupo)
Renault
Select Renault sport models (Clio V6, trophy models)
Peugeot
Select GTI/limited edition models
RCZ
Why Choose Keith Michaels for Modern / Future Classic Car Insurance?

The Scheme Is Perfect For
Drivers aged 30+ (25-29 on referral)
If the car you're looking to insure is not your primary/everyday car
If you drive up to 3,000 miles pa (5,000 on referral)
If the car is garaged or kept on a driveway behind gates

Discounts For
Limited mileage
Enhanced vehicle security
2nd or 3rd cars
Owners clubs
Secure parking access

Benefits
Priority Claims Management
Any modifications considered
Agreed values available on request
Salvage retention available
Choice of vehicle repairer
Occasional commuting allowed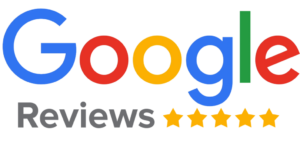 ★★★★★
As an expat with a home in the UK it was great to find a broker who had insurance companies on the books who were willing to recognise No Claims gained in the EU

Dave Friend
★★★★★
A human voice answered the phone straight away and gave me a competitive quote quickly and efficiently, which I accepted. Confirmation processed quickly too. Efficient use of their time and mine.I am a new customer so time will tell whether I remain satisfied!

Richard Davies
★★★★★
Effortless process and wonderful service. Their tailored expat products take all the heat out of something that other insurance companies seem to want to over complicate. Cannot recommend highly enough.

Adam Oconor
★★★★★
Excellent service, after returning to UK after a long period away, they took care of my insurance needs in a very professional and efficient manner as well as being very competitively priced.

Kate Blackmon
★★★★★
I've been insuring with Keith Michaels for quite a few years now & have been very satisfied with the service. They have been very helpful & give a very personal service. Even after shopping around each time, (as we are all told to do!) Keith Michaels prices are still very competitive & hard to beat.

Michaella Double
★★★★★
Honest guys. Very straight forward.

Arooj Bhatti
★★★★★
Spoke to a helpful Chap called Matt Moody (great name by the way), who was anything but what his name suggests. He was patient with me and found me a really competitive quote. Would recommend!

Ryan Clark
★★★★★
Can never fault these guys. Renewed for the 3rd year running as they've great price and amazing customer service!

Jasmin Povey
Get in Touch for your Future Classics Cars Quote Today
Future Classics & Insurance FAQs
What age does a car qualify as a "classic"?
It's tempting to associate "classics" with cars of the past. Yet, if you ask an insurer about modern classics, for purpose of legal road cover, the answer has little to do with age.
To an insurer, a "classic" says more about how a car it used (and kept). Generally, a modern classic describes car between 10 or 20 years old used by an owner as a 2nd/3rd car with limited mileage (typically lower than 5,000). It's not, typically, your daily driver.
What cars are going to be future classics?
The classic car market will add middle-aged cars to its ranks in future decades to come, though these often describe cars that carry a certain pedigree by today's standards. Some insurers consider cars of the 90s and early noughties to be contenders, but it's often hard to speak for a car's hidden worth.
That's why it's worth getting in touch today to discuss if your car is a future classic.
What if I drive a relatively new car?
While most future classics are between 10 and 20 years old as a general rule, newer cars can be considered for this modern classic insurance if the risk is right.
Can you insure a classic car as a daily driver?
Future classic car insurance is designed to cover your secondary car, rather than your everyday driver. A "classic" car describes how a car is used, not simply its age. Generally, your modern classic will be a special car used as for weekends, at motoring events, or even for casual Sunday drives.
Is it cheaper to insure a classic modern car?

This type of insurance cover is designed to protect your investment over time, as its value matures and the market recognises its pedigree, among its new desirability. For this reason, modern classic insurance isn't really about securing cheap premiums, but rather is for securing the right level of comprehensive cover.
Check out some of our customers' cars