Our Expat Policies
As a broker specialising in expat car insurance, we'll help you arrange the best cover for the best value.
We have 10 years' experience arranging car insurance for expats, explore our policies below.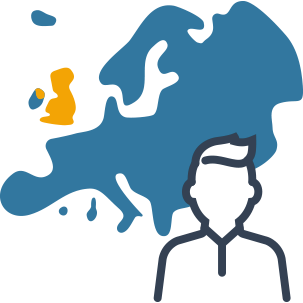 We have been providing UK vehicle insurance to international customers for over a decade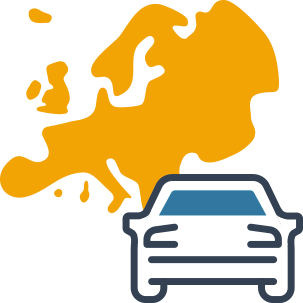 We can provide cover for up to 180 days of European travel if you have a permanent address in Europe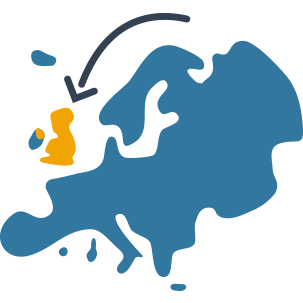 We're the experts when it comes to providing insurance for expatriates returning to the UK,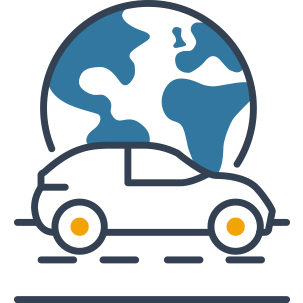 We can help returning expats arrange full cover, transferring international NCB into UK NCB.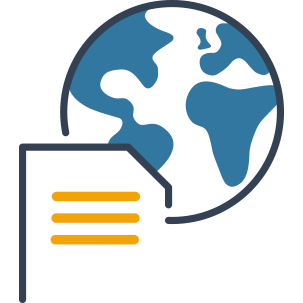 We have provided some useful information when moving abroad from the UK.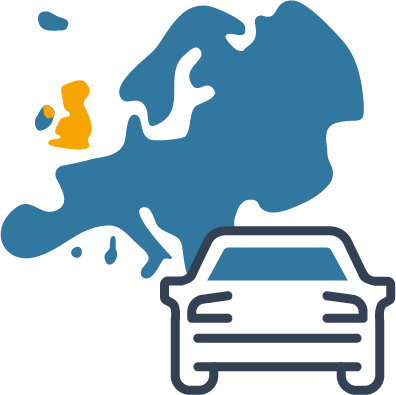 We have provided some information about what you need to know regarding car insurance in the UK.
Our Insurance for Expats
As an expat, it may be difficult to find a car insurance policy that covers all your needs. We provide tailored car insurance policies for expats and have done so for over ten years.
Unlike many UK insurers, we accept foreign no claims bonus and international driving experience. This allows us to tailor your policy to you as a driver. As a result, we'll be able to keep the price of your car insurance down.
When You'll Need Expat Insurance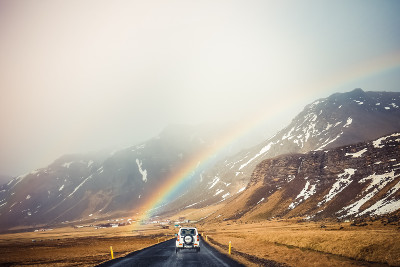 You will need expat insurance if…
If you need expat car insurance, we can arrange complete car insurance at cheap rates.
By insuring through us, you'll join our thousands of happy customers currently living all around the world. Some common locations of our expat customers include: Dubai, Hong Kong, Australia, New Zealand, America, Europe, Canada, UAE, Saudi, Qatar, Thailand, all Caribbean Islands, South Africa, Russia, West Indies, China, Japan, South Korea and Malaysia.
Specialist Expat Cover
We insure UK expats all around the world. So, no matter which country you'll be living in, we will be able to offer you an extremely competitive quote on your car insurance. If you have any questions about expat car insurance, visit our expat FAQs page or give us a call.
94% of our clients rate us as excellent and ★★★★★ on Trust Pilot
You can also email one of our expat brokers if you're overseas: [email protected]
The Keith Michaels Difference
30 years' experience
Every customer is treated as an individual, not a policy number
We are a UK-based office, not a call centre
We are completely independent from any insurance company
All policies are looked at on their own merits to find you the best policy available
Why Choose Keith Michaels for Expat Car Insurance?

Dedicated Policy Handlers
Jason Robery
0208 329 1168
Gary Hamilton
0208 329 1165

Specialist Schemes
We have specific insurance schemes designed exclusively for expats

Benefits
Foreign NCB accepted, but must be in English
Previous driving discounts
Policies available to non-resident clients

Benefits
Priority claims management
Policies are available to returning expats
Staff have over 10 years' expat car experience
94% of our clients rate us as excellent on Trustpilot
★★★★★
I hadn't thought of using a broker as I assumed they would be much more expensive, How wrong could I be!

Paul Evans
★★★★★
Patrick is always on the end of the phone and sorts my policies with speed/efficiency.

Simon
★★★★★
Excellent knowledge, very personable and made what I thought would be a challenge easy… highly recommended for Ex Pat insurance.

Catherine Marie Grant
★★★★★
At first, this appeared rather a daunting prospect, however, Jason Robery at Keith Michaels removed all worries and smoothly arranged everything for me.

John
★★★★★
Caring, understanding and went that extra mile for me. An excellent asset to the company. I thank you Carrie most sincerely.

Christine Manners
★★★★★
Calls you back when agreed, never any hidden fees and always the cheapest around.

Ethan Featerstone
★★★★★
"Hands down the best insurance broker"

Magdi El Masry
★★★★★
"Extremely happy customer"

RJ
Speak to our Expat Car Insurance Experts
An insurance broker specialising in expat car insurance will help you arrange the best car insurance cover, for the best value.
Each of our brokers have years of experience in finding the best car insurance for expats, just like you.
Brexit & Taking a Car Abroad
After Brexit, drivers from the UK will need extra documentation to drive in the EU and EEA. If the UK leaves the EU without a deal, UK drivers may need an international driving permit (IDP) to drive in the EU and EEA. Additionally, If there is a no-deal Brexit, insurers will be required to issue their customers with a Green Card to travel in Europe.

However, if you're a UK expat living abroad in another country, the Government recommend that you exchange your UK driving licence for a local EU driving licence. You can find out more information driving in Europe after Brexit here.