A Guide to Car Modifications
Car modification laws in the UK are in place to ensure drivers who want to enhance their vehicles adhere to certain safety standards. While modifications are a great way to alter the look and performance of a car, some may also affect the handling and overall safety of the vehicle on the road. Therefore, it's important to be aware of what's legal.
Whether you're looking to upgrade your car's exhaust, suspension or sound system, explore our handy guide below covering laws and the steps you should take when modifying your vehicle.
If you still have unanswered questions after reading our guide, you can find more modification questions in our Modified Car Insurance FAQs section.
Modified Car Insurance from Keith Michaels
If you're finding it hard to get a decent quote for your modified car, look no further than Keith Michaels. We have 30 years' experience arranging competitive modified car insurance for modified vehicles.
How to Modify a Car
Determine Your Goals

Before you start adding things all over your car, it's important to determine the goals of your modifications. Are you trying to improve the handling? Modify the speed? Add some visual improvements? Depending on what you're looking to achieve will affect what modifications you need. Do your research and understand how modifications affect your car to help you achieve your goals. test

Set Your Budget

Modifying your car can quickly turn into a passion project. Once you start, it's hard to stop! That's why setting a specific budget for your modifications is so important. Good car modifications, such as spoilers and exhausts can be expensive, so be realistic with your budget and what you can achieve at cost.

Choose Your Modifications

Once you know what you want and how much you can afford, it's time to choose your modifications. This is where research is essential. Do your homework, speak to people, read reviews. It always pays to find out as much as you can before you start spending big money on car modifications. Choose only established and trusted brands to ensure quality. If a deal seems too good to be true, it probably is.

Cheap and badly built mods can adversely affect your car and even put you at risk when driving. Once you know what you want and how much you can afford, it's time to choose your modifications. This is where research is essential. Do your homework, speak to people, read reviews. It always pays to find out as much as you can before you start spending big money on car modifications.

Fit Them

Even a simple air filter can require expert fitting depending on what car you own. If you can fit modifications yourself, great! But if you're ever in doubt, seek the assistance of an expert. You don't want to damage your car, after all!

Update Your Insurer

Once all of your modifications are complete, it's important to update your insurer. Modifications can affect your car insurance and you could void your insurance if you don't keep your insurer in the loop. In addition, if you've made an expensive modification, such as a speaker system or exhaust system, you'll want to make sure that's covered too.
Declaring Car Modifications to your Insurance Company
You need to inform your insurance company of any modifications made to your car – whether they were already installed when you purchased the vehicle or if you have done them yourself. If you don't tell your insurer, any future claim you make could be turned down. Worse still, your insurance could be completely invalidated. Read more on our Guide to Modified Car Insurance and Non-Disclosure page.
What Makes a Car Road Legal?
As you modify your car, it's important to make sure your car remains road legal. While many modifications are perfectly fine, when modifications are taken too far, they can make your car illegal to drive on the road and potentially invalidate your insurance. The following guidelines will give you a better idea of car modification laws in the UK.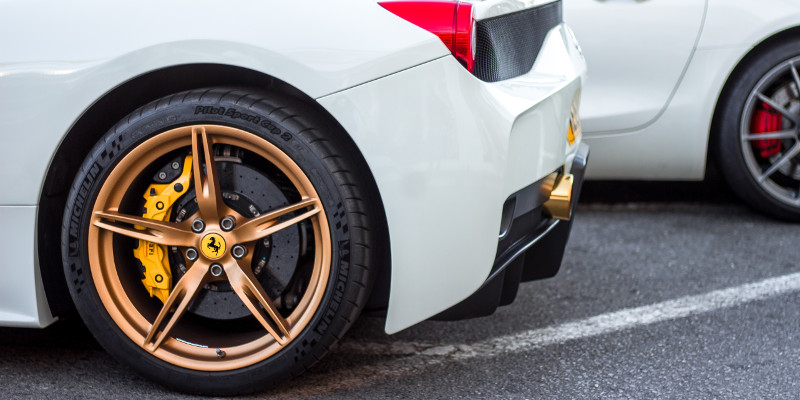 Brakes
Common modifications to the brakes include bigger brake callipers and a selection of grooved, drilled or vented discs. If you are keen to change your brakes, make sure you get help from a professional engineer. It can also be useful getting advice from the vehicle manufacturer and independent suppliers to ensure the brakes being fitted are suitable. Although it may be tempting, upgrading your brakes should not mean you start braking later or approaching corners at a faster speed as this can be dangerous.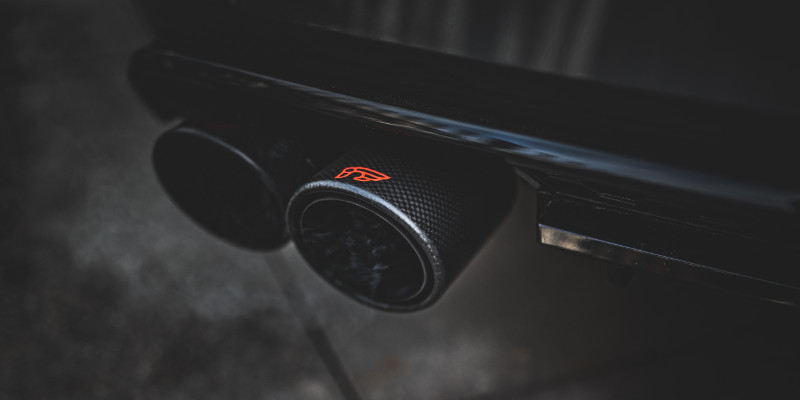 Exhaust System
Exhaust system upgrades are a great way to boost your car's engine performance, and there are various high-performance kits that you can install yourself. However, the vast majority of big bore exhausts are illegal for use on public roads due to noise levels and extra emissions they create. If you upgrade your exhaust, make sure exhaust silencers are kept in place and fully maintained.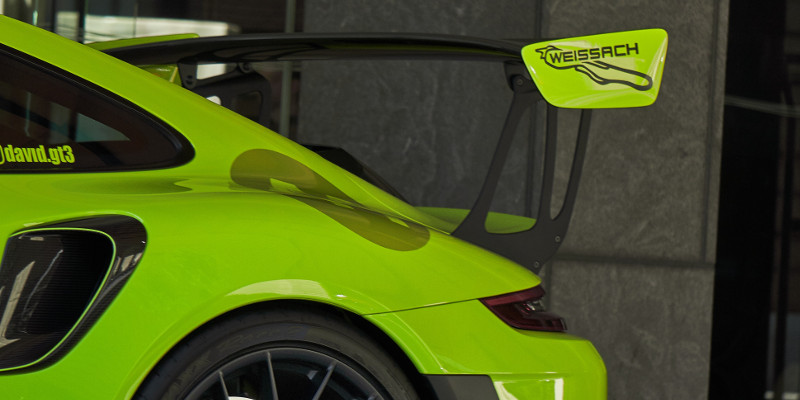 Spoilers
Spoilers help to provide better handling when travelling at a high speed and can completely change the appearance of a vehicle. If you're considering this modification, just make sure the spoiler has no sharp edges and is fitted securely to the bodywork of your car so it won't detach while driving. If it hinders your vision or driving in any way, you will need to take it off.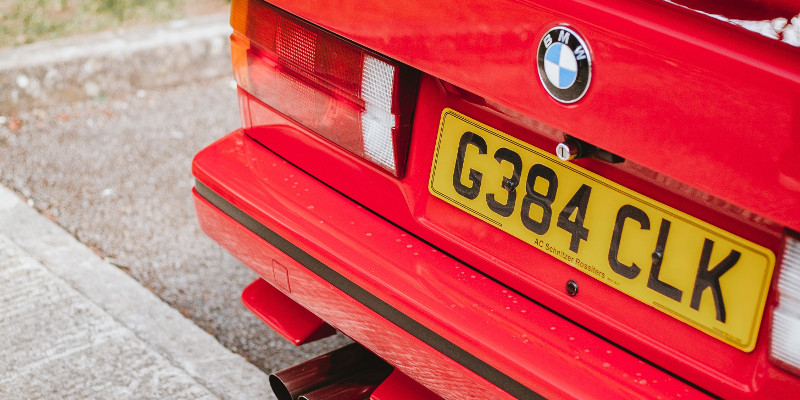 Number plates
Personalised number plates are a popular choice of modification in the UK. If you are considering changing your current registration, you will need to ensure the following:
Both front and rear number plates must comply with current legislation in terms of size, characters, spacing, font and format.
Number plates must be displayed in a clear position.
Number plates must not be misleading to other road users.
Number plates must be white reflective on the front and yellow reflective on the rear of your car.
If the following requirements are not met, it could result in a £100 Fixed Penalty Notice being issued. The DVLA will also be notified.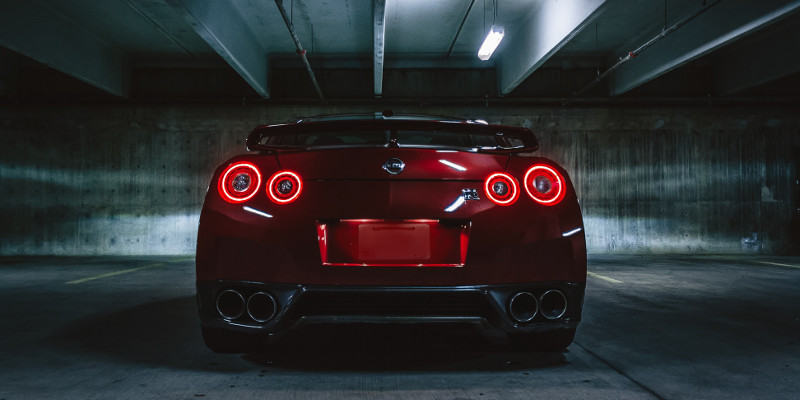 Lights
Undercar neon lights have been around for a long time and continue to be a common type of cosmetic car modification. If you are considering putting neons under your car, you need to make sure the tubing is not on show, as this is illegal. It's also crucial that the lights are not too bright as this could make them a distraction to you or other drivers. Your best option is to ensure they are fitted with an on /off switch and to use them with caution.
In terms of modifying headlights and fog lights, it is a legal requirement for all front facing lamps to glow white or yellow, while rear lights should always be red. Any other colour is not permitted. Blue lights can restrict vision and the law states that only emergency vehicles can display these lights. For more information on lighting laws in the UK, click here.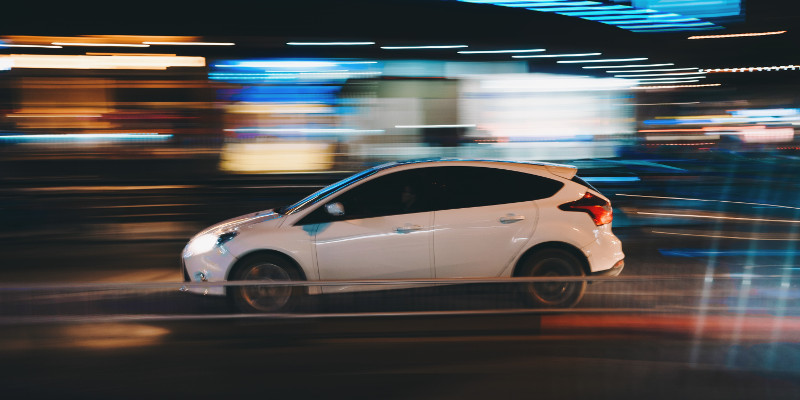 Tinted windows
Tinted windows are another popular car modification, but you could be breaking the law if you tint too dark or do the wrong windows. According to UK car modification law, it's fine to tint the rear side windows and the rear windscreen, but there are restrictions when it comes to tinting the front side windows and the front windscreen.
To ensure optimum visibility while driving, it's a legal requirement for the light transmission through the front windows to be a minimum of 70%, and a minimum of 75% through the windscreen. If your windows break the rules and you are caught, you will be served a Prohibition Notice. This will prevent you from using your car until the tints have been removed. You could also receive a penalty notice, or even a court summons.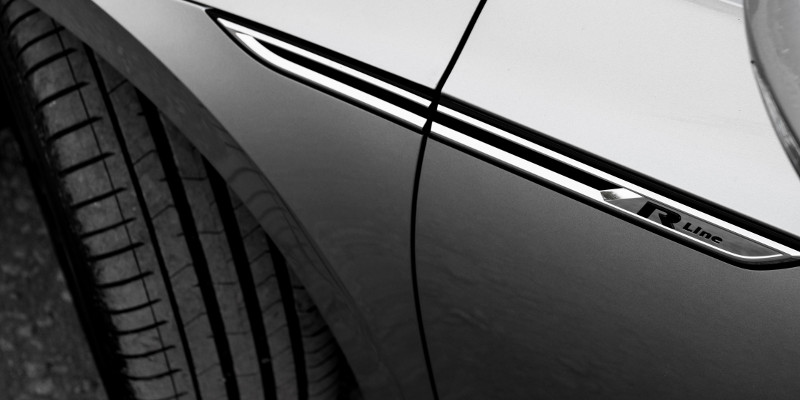 Wheels and tyres
Altering your wheels and tyres can greatly affect the handling of your car while driving. As a result, if you are looking to make modifications, it's best to only fit wheels and tyres that have been approved by the vehicle's manufacturer.
When fitting new tyres, make sure there is acceptable clearance between the car's bodywork and the tyre. This allows for movement of the suspension and will prevent the tyres from failing when using the steering to full lock. Although stretch tyres are becoming increasingly popular, it's illegal to fit this type of tyre to your car.