All Subaru Models Insured – both UK & Imports
We understand it can be challenging to get a competitive quote for your Subaru Impreza, WRX STi or BRZ from mainstream insurers. Even more so when you start adding aftermarket modifications into the mix.
Fortunately, Keith Michaels have been at the forefront of Subaru Insurance for 30 years. We don't put you into a box; we provide a unique quote tailored to your exact requirements. Whether your Subaru is a second car or your daily driver, our expertise in the market is unparalleled.
We will arrange specialist cover for any imported, UK, standard or modified Subaru.
Modified Subaru Car Insurance
Gary Moulson has been with us for well over a decade. He is a highly respected figure in the Subaru community. As an unrivalled Subaru insurance specialist, you can be assured that he can find you the best modified Subaru car insurance quote and help you avoid the hassle that comes with getting your modified Scooby insured. Contact Gary via phone on 0208 329 1167 or send an email to [email protected]. Alternatively you can fill out our online quote request form.
Why Subaru?
Talk to any Japanese car enthusiast and they will tell you that, where German performance cars like Audi, BMW and Mercedes fall down is their over reliance on their badges.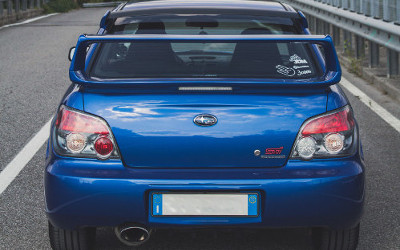 What Subaru and its compatriots understand is that when it comes to raw performance, affordability and reliability there are no compromises. If it's bang for your buck you want, you will struggle to beat a Subaru WRX STi. Not only will it outperform an entry level R8, it will last longer between repairs and cost less when it does need maintenance.
It is no surprise that performance and reliability are of equal importance when choosing your Scooby insurance policy. It can be challenging enough to get the best quote for your Impreza, WRX STi or BRZ let alone when you start adding after market modifications that mainstream insurers are unfamiliar with.
The Keith Michaels Difference
30 years' experience
Every customer is treated as an individual, not a policy number
We are a UK-based office, not a call centre
We are completely independent from any insurance company
All policies are looked at on their own merits to find you the best policy available
---
A Guide to Subaru – FAQs
Are Subarus cheap to insure?
Insurance costs very much depend on the Subaru model you wish to insure. Family models will have lower premiums than performance models – for example, an Impreza will very likely cost more than an Outback.
As always, there are other determining factors that need to be taken into consideration, such as your driving history and age. Additionally, because of its rallying roots, Subaru is popular with performance car enthusiasts, and models like the Legacy, Impreza and BRZ are often modified. This means many mainstream insurers will hike up their premiums or may even refuse cover altogether.
However, specialist car insurance brokers like Keith Michaels work specifically to provide insurance to drivers with performance, modified and Jap Import cars and have specific insurance schemes in place to help. This means you're likely to get a much better deal on insurance with brokers than through mainstream insurers.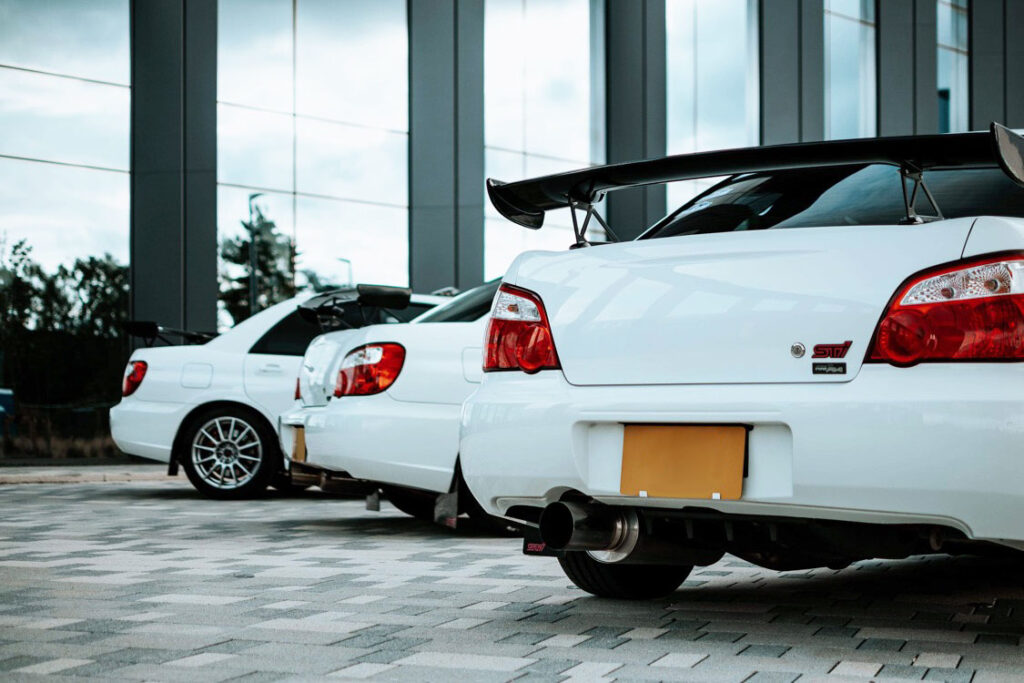 How many miles can you get out of a Subaru?
General consensus is that Subarus are capable of 200,000 miles – if looked after well with regular maintenance. Some claim that they can even reach the 300,000 mark if looked after exceptionally well.
Are Subarus expensive to fix?
When compared to other brands, Subarus can sometimes be more expensive to fix. This is mainly due to the import issue. However, there are many non-OEM parts that can be used in repair. If you do end up being affected by the head gasket issue, then there's no denying this will be a costly repair – but many people have never experienced this issue.
Are Subarus reliable?
Though Subaru has had its ups and downs over the years when it comes to reliability (head gasket failures were an issue for a period of time), overall, they are recognised as a reliable car brand. Many drivers have owned their Subarus over the 200k mile mark.
What common problems do Subarus have?
One of the most common problems seen in Subarus over the years include, as mentioned above, problems with the head gasket.
What age Subaru should I buy?
Even models from the 1990s, if maintained and looked after well, can be a great choice when it comes to buying a Subaru. However, if you want a performance Subaru that can keep up with newer makes and models on the road today, you'll want to be looking at vehicles from the 2000s.