All BMW M Models Insured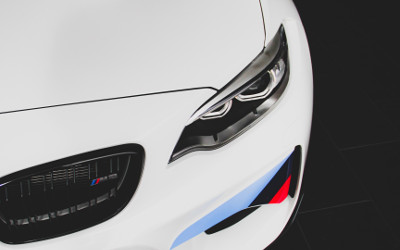 Keith Michaels come up trumps for BMW Car Insurance. Our expert team of insurance brokers will source the best offers for the make and derivative of your BMW. Whether a BMW 1M Coupe or an M5 Saloon, our in house experts are always available to find the policy that's right for you. Look no further for performance and modified BMW car insurance than Keith Michaels.
BMW are one of the world's most prestigious car brands. Engineered in Germany, BMW are synonymous with build quality and excellent drive feel. Keith Michaels are keen to insure customers who own powerful or rare BMWs.
Our teams are experts in sourcing the very best insurance deals for those driving the most prestigious and powerful vehicles. Our insurers are particularly competitive when it comes to BMW's M brand of vehicles. The M is designed purely for performance, speed and handling making it BMW's flagship brand.
Modified BMW M Car Insurance
Many owners of high-performance BMWs choose to make further aftermarket modifications to their vehicle. It can be tough to get good value on your modified BMW insurance with mainstream insurers. Fortunately, at Keith Michaels, as fellow performance and modified car enthusiasts we are able to tailor your modified BMW insurance quote to suit your exact requirements.
Find out more about our modified car insurance services; we cover all sorts of BMW modifications also suited for vehicles used as second cars, on limited mileage and as prestige cars.
If you have any of the below BMWs, or one not mentioned here, we will endeavour to get you the best BMW Car Insurance quote available.
The Keith Michaels Difference
30 years' experience
Every customer is treated as an individual, not a policy number
We are a UK-based office, not a call centre
We are completely independent from any insurance company
All policies are looked at on their own merits to find you the best policy available
---
A Guide to BMW M – FAQs
Are BMW M cars reliable?
As a product of German engineering, BMW M cars are recognised as being reliable cars. However, much like any car, this is entirely dependent on how well you look after it. Regular maintenance and servicing from BMW-approved centres will mean your pride and joy will have a better chance of a long and healthy life, with minimal issues.
Are BMW M cars expensive to repair?
Though BMWs may cost slightly more to repair than other affordable car brands, they are not as expensive as luxury brands like Aston Martin and Ferrari. According to WhoCanFixMyCar.com, out of Audi, BMW and Mercedes, Audi is the most expensive to repair, with BMW following in second place.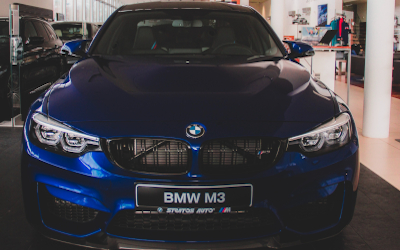 What's the best BMW M car?
This will entirely depend on what you would like out of your BMW M and what you will be using it for. If you're looking at a daily driver with power at the forefront, the M2/M3/M4/M5 are all great options, depending on how much power you're craving. If you're looking for something that'll turn heads to take out on the weekends, the rare Z3M Coupe or the classic E34 M5 are a great choice. Finally, if you're looking for something for the family (with a bit of a kick), then the X5 or X6 M cars have all the space you need without sacrificing performance.
Which BMW M is the fastest?
At the time of writing, the fastest BMW M car is the 2019 BMW M5 Competition model, which has a blistering 0-60 time of 3.1 seconds, closely followed by the 2019 M4 Coupe with a 0-60 time of 3.8 seconds (competition package).
What do the BMW M colours mean?
The red stripe represents the oil brand Texaco, who partnered with BMW when M racing first started out. The blue stripe represents BMW and the Bavarian region. The middle purple colour is used to represent the partnership, or blend, between BMW and Texaco at the time.