Classic Car Insurance from Keith Michaels
If you are the proud owner of a classic car and want classic car insurance to protect your investment, look no further.
At Keith Michaels, we provide classic car insurance for all sorts of unique or cherished vehicles. From kit cars to vintage cars and rare cars, we are proud to offer you insurance that guarantees peace of mind and security. Most of these cars tend to be over 20 years old, but we can insure those over 15 years in certain circumstances.
9 times out of 10, vintage cars sit in garages for long periods of time and are rarely used. Even if this is the case, car insurance is still incredibly important. Our team of specialist insurers will find the most competitive insurance quote for you. Almost certainly, your classic car will be a 2nd or 3rd car and cover a limited mileage each year. We have schemes that take this into account, in addition to agreed-value car insurance policies.
The Keith Michaels Difference
30 years' experience
Every customer is treated as an individual, not a policy number
We are a UK-based office, not a call centre
We are completely independent from any insurance company
All policies are looked at on their own merits to find you the best policy available
Classic & Vintage Car Insurance – Manufacturers We Cover
Modern classic cars could describe motors that are either performance, luxury, or unique. A type of investment car, a future classic is typically your 2nd/3rd car. Although we cover a range of vehicles, here are some examples of future classics that we have insured at Keith Michaels:
AC
Aston Martin
Audi Austin-Healey
Bentley
BMW / Alpina
Ferrari
Ford
Honda
Jaguar
Landrover
Lotus
Maserati
Mazda
McLaren
Mercedes
MG
Mini
Mitsubishi
Nissan
Peugeot
Porsche
Range Rover
Renault
Rolls-Royce
Subaru
Triumph
TVR
Vauxhall
Volkswagen
Volvo:
Why Choose Keith Michaels?

Specialist Schemes
We have specific insurance schemes designed exclusively for classic car owners.
This scheme is for drivers aged 25 years and older.

Discounts For
Limited Mileage
Enhanced Vehicle Security
2nd or 3rd Cars
Owners clubs
Secure Parking Access

Additional Benefits
Priority claims management
Agreed Value
Advice about vehicle values
Staff have over 30 years'
classic car experience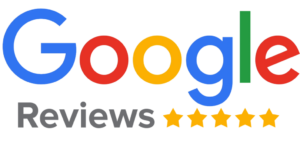 ★★★★★
Effortless process and wonderful service. Their tailored expat products take all the heat out of something that other insurance companies seem to want to over complicate. Cannot recommend highly enough.

Adam Oconor
★★★★★
A human voice answered the phone straight away and gave me a competitive quote quickly and efficiently, which I accepted. Confirmation processed quickly too. Efficient use of their time and mine.I am a new customer so time will tell whether I remain satisfied!

Richard Davies
★★★★★
Spoke to a helpful Chap called Matt Moody (great name by the way), who was anything but what his name suggests. He was patient with me and found me a really competitive quote. Would recommend!

Ryan Clark
★★★★★
As an expat with a home in the UK it was great to find a broker who had insurance companies on the books who were willing to recognise No Claims gained in the EU

Dave Friend
★★★★★
Can never fault these guys. Renewed for the 3rd year running as they've great price and amazing customer service!

Jasmin Povey
★★★★★
Excellent service, after returning to UK after a long period away, they took care of my insurance needs in a very professional and efficient manner as well as being very competitively priced.

Kate Blackmon
★★★★★
I've been insuring with Keith Michaels for quite a few years now & have been very satisfied with the service. They have been very helpful & give a very personal service. Even after shopping around each time, (as we are all told to do!) Keith Michaels prices are still very competitive & hard to beat.

Michaella Double
★★★★★
Honest guys. Very straight forward.

Arooj Bhatti
Get in Touch for your Classic Car Insurance Quote Today
Classic & Vintage Car Insurance FAQs
Even if your classic car is SORN or only for display, insurance is still incredibly important. Similar to contents or home insurance, classic car insurance can protect owners against third-party damages, fire or theft, giving owners peace of mind. Without this in place, your assets won't be protected if an incident occurs.
There's no definitive answer. According to
HMRC
, a car is considered a classic if it's at least 15 years old and worth more than £15,000. In the eyes of the
DVLA
, a classic car is considered around 40 years old and exempt from car tax requirements.
For insurance companies, it's always worth checking what their definition is, especially as you'll want to ensure the right cover is available for your car. Some insurers will consider a car a classic from 15 years old, whereas others will from 25 years old.
If you're lucky enough to own a car that was in very limited supply or simply one of a kind, you will know that finding insurance is never an easy task. Here at Keith Michaels, we can arrange the rare classic car insurance policy you never thought was possible, simply by listening to your requirements and filtering through our large list of specialist policy providers.
Modified classic cars must have insurance, just like any other car. Often, modifications chosen are to help the car drive on today's roads. It's possible to update the brakes and even remap the engine, as well as other aesthetic changes, such as resprays or decals. It's worth noting that any modifications made will need to be confirmed with your insurer. You're also responsible for ensuring your car is road legal.
Dependent on your circumstance, car insurers may prefer to offer you insurance on a classic car once you've held a full driving licence for at least 12 months. However, that doesn't exclude young drivers from being the proud owner of a classic car. In fact, it might be cheaper. It's possible to get classic car insurance from the age of 18 years old onwards, but this is at the discretion of the insurer.
As well as an investment, classic cars are more likely to be looked after and securely stored when not in use. That means it can make insurance much cheaper for younger drivers, especially when compared with the insurance on new or slightly used cars. Classic cars are also not likely to be driven often, meaning they're ideal for younger drivers who want to keep their premiums down.
Classic car insurance gives drivers the same types of cover as a regular domestic car. This includes:
• Fire
• Theft
• Third-party damages
You might also be able to review add-ons such as:
• No claims bonus
• Breakdown cover
Specialist car insurance companies will also need to determine whether your car sits within the classic car category based on its age. In some cases, there might also be more strict terms and conditions to comply with, such as mileage restrictions and usage. Choosing classic car insurance over regular insurance is likely to be cheaper, especially as you're probably going to be taking good care of the car, driving it little and securing it in a safe location.
Classic Japanese car insurance
is available through a number of schemes we have negotiated with insurers. Our classic Japanese car insurance offers all the benefits of classic car insurance (UK supplies and imports).
Here's where you need to be careful, especially when determining if your car is a classic or not. Cars built or registered more than 40 years ago don't require a valid MOT certificate to be driven. In the instance that your car is deemed a classic by an insurance company, but it is younger than 40 years old, it will still need a valid MOT certificate.
Similar to an MOT, your car might not be exempt even if it is considered a classic. According to the DVLA, only cars over the age of 40 years old are exempt from car tax. So even if your car is considered a classic by your insurer, if it's much younger you'll need to pay the correct rate of tax on it yearly.
Check out some of our customers' cars