Second Car Insurance from Keith Michaels
Is there more than one car in your household? Why pay more for separate policies when you could get second car insurance for a lot less? With Keith Michaels, you could save around 25% on a second car insurance policy!
Keith Michaels are one of the UK's most experienced providers of second car insurance policies. We can offer very competitive second car insurance rates – even if you or any other driver in your household have had motoring convictions, accidents or claims.
What is Second Car Insurance?
Second car insurance policies are designed for people who have more than one car at the same address. Instead of having to keep track of different policies and renewal dates for two cars, a second car policy bundles both policies with one insurer. They're held together separately or combined into a single policy that renews at the same time.
Most providers offer a further discount for each additional car you bring to the policy. So, if you start the policy with two cars and then introduce a third car, the first and second car will have a discount applied to them as well at the third car.
The Benefits of taking out Second Car Insurance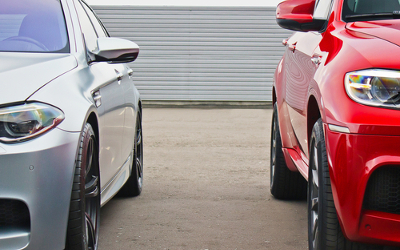 Here are some key benefits for having a Second Car or Multi-Car insurance policy:

• Single policy – less paper work!
• Mirrored no claims bonus
• Large discounts for restricting number of drivers on the policy
• All under one payment or direct debit
• Legal protection
Most insurers will only give you a discount if you insure your second car with them. Not only will we offer reduced rates for both of your cars but can actually combine them onto a single second car insurance policy. We also offer mirrored no claims bonus to our second car policies, so get in touch today.
The Keith Michaels Difference
30 years' experience
Every customer is treated as an individual, not a policy number
We are a UK-based office, not a call centre
We are completely independent from any insurance company
All policies are looked at on their own merits to find you the best policy available
Why Choose Keith Michaels?

Dedicated Policy Handlers
Fraser McKay
0208 329 1154

Specialist Schemes
We have specific insurance schemes designed exclusively for second car owners

Discounts For
Limited Mileage
Enhanced Vehicle Security
2nd or 3rd Cars
Owners clubs
Secure Parking Access

Additional Benefits
Priority claims management
Introductory discounts
Limited mileage discounts
Staff have over 2nd car experience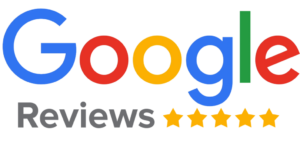 ★★★★★
As an expat with a home in the UK it was great to find a broker who had insurance companies on the books who were willing to recognise No Claims gained in the EU

Dave Friend
★★★★★
I've been insuring with Keith Michaels for quite a few years now & have been very satisfied with the service. They have been very helpful & give a very personal service. Even after shopping around each time, (as we are all told to do!) Keith Michaels prices are still very competitive & hard to beat.

Michaella Double
★★★★★
Can never fault these guys. Renewed for the 3rd year running as they've great price and amazing customer service!

Jasmin Povey
★★★★★
Spoke to a helpful Chap called Matt Moody (great name by the way), who was anything but what his name suggests. He was patient with me and found me a really competitive quote. Would recommend!

Ryan Clark
★★★★★
Honest guys. Very straight forward.

Arooj Bhatti
★★★★★
Effortless process and wonderful service. Their tailored expat products take all the heat out of something that other insurance companies seem to want to over complicate. Cannot recommend highly enough.

Adam Oconor
★★★★★
Excellent service, after returning to UK after a long period away, they took care of my insurance needs in a very professional and efficient manner as well as being very competitively priced.

Kate Blackmon
★★★★★
A human voice answered the phone straight away and gave me a competitive quote quickly and efficiently, which I accepted. Confirmation processed quickly too. Efficient use of their time and mine.I am a new customer so time will tell whether I remain satisfied!

Richard Davies
Get in Touch for your Second Car Insurance Quote Today
Second Car & Insurance FAQs
How much can I save with Second Car Insurance?
Depending on your circumstances, you can save up to 25% with second car insurance through Keith Michaels.
Why choose Second Car Insurance?
Second car insurance is great for two reasons: Firstly, all your policies are streamlined into one. This means less paperwork to look after and fewer renewals to have to undertake every year. Secondly, you save money. Most second car and multi-car insurance policies offer discounts on every car under the policy, so every car costs less to insure.
Can I insure two cars in one name?
Yes. Cars can be insured in one name.
Is it cheaper?
Despite the convenience, as with any policy there's no guarantee that it'll be the cheapest option for you. That's why we review all the options before suggesting your car insurance policy. We can help you find the right policy at the right price for your circumstances.
This is because the cost of getting a car insured depends on a huge range of factors such as the age and mileage, the experience of the driver and the cost and performance of the car. This could mean that one car is pushing up the overall cost of the quote when they could get a cheaper quote with another insurer separately.
How does a Second Car Insurance policy work?
If the cars are registered at the same address, you can apply for second car insurance policies. Any vehicles covered must generally be for private use only, while the drivers covered by the policy can only drive all the insured cars if they are registered as named drivers for them. A 12-month policy will generally start on the date that the last car insurance policy is up for renewal, with short-term cover used to protect the other cars in the interim.
For example, if you have one car that needs to be insured from January and another in March, the January car will be insured first but the policy will actually renew in March when both cars are covered. After the last car has been insured for a full 12 months, the policy will renew each year until you choose another policy.
Who is Second Car cover for?
In short, nearly everyone can benefit from second car insurance. Second car policies can help to cut insurance costs for households with more than one car. This includes families, couples or friends living together with more than one car, as well as immediate families with cars at different addresses.
If you have a performance car or a classic car in addition to your day-to-day car, a second car insurance policy could help reduce your overall insurance outlays.
Can I apply my no claims bonus to a second car?
We are able to offer a mirrored no claims bonus to our second car policies. Mirrored no claims discount means that for drivers who have earned no claims bonus (or "NCB"), on their insurance policy for one vehicle, under certain conditions they have the option to use that NCB on a vehicle.
This is not the same as transferring your no claims bonus from one vehicle to another. With a mirrored NCB, you effectively enjoy the discount on both vehicles at the same time.
What if all cars have different renewal dates?
Rather than cancelling your existing insurance policy, you can add new cars to the policy throughout the year as they reach their renewal date. If you have more than one car in your family or household, it's likely their insurance policies will expire at different times. But some insurers will allow you to bring each car onto one multi car policy without having to cancel a current policy and facing a cancellation fee.
In most cases, you can start your policy with one car but benefit from a multi car discount straight away. Simply state the second car's policy renewal date and it will automatically be brought on to the second car policy when ready.
Check out some of our customers' cars