Insuring a Decommissioned Taxi
The market for de-licensed taxis is only growing. Yet, decommissioned taxis are often difficult to insure because the market perception on older, more unusual vehicles is usually less favourable. For those looking at insuring a decommissioned taxi, or eager to cover London black cabs for private use, we can help.
With cover from the experts at Keith Michaels, you can access competitive market rates and a receive a comprehensive policy that keeps everything protected. Our team has 30 years' experience in securing decommissioned taxi insurance for private or company use.
Insuring a London Taxi for Private Use
Since 2019, Transport for London, or TFL, has been encouraging drivers to delicense or decommission their taxis with diesel engines for a more favourable grant. Once a black cab has been surrendered to this scheme, and delicensed from service, then it cannot be licensed again in London.
For those who have kept their decommissioned taxis, you can still use your vehicle for social or private use but will require an insurance policy to cover it on the roads. Alternatively, if you're considering purchasing a black cab, such as a TXii or TX4, Mercedes Vito, a LEVC or Dynamo, then decommissioned taxi insurance is essential.
What's Covered by Decommissioned Taxi Insurance?
Decommissioned taxi insurance isn't common on most comparative vehicle cover sites. In fact, it's a specialist product as a policy should be tailored to every vehicle. Taxi insurance for private use features all the usual areas of cover that you'd expect from a typical policy including windscreen cover, plus breakdown cover can also be purchased.
Not only can you insure taxis for private use, Keith Michaels can find policies for taxis to use as a company car.
Covering the True Value of Your Taxi
We appreciate that decommissioned taxis are iconic and you may not want to give up your black cab or taxi just yet. Let Keith Michaels protect the true value of your vehicle with agreed value-policies.
The Keith Michaels Difference
30 years' experience
Every customer is treated as an individual, not a policy number
We are a UK-based office, not a call centre
We are completely independent from any insurance company
All policies are looked at on their own merits to find you the best policy available
Why Choose Keith Michaels for Decommissioned Taxi Insurance?

Direct Contacts
Fraser McKay
020 8329 1154

This Scheme is Perfect for:
*Traditional Black Cabs Only
Drivers aged 25+
Black cabs for private use only

Discounts For
2nd Vehicles
Low Mileage
Mirrored No Claims Bonus

Benefits
Staff have over 30 years' experience
Priority claims management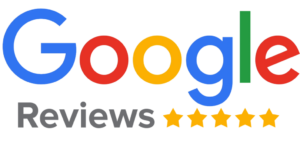 ★★★★★
Honest guys. Very straight forward.

Arooj Bhatti
★★★★★
I've been insuring with Keith Michaels for quite a few years now & have been very satisfied with the service. They have been very helpful & give a very personal service. Even after shopping around each time, (as we are all told to do!) Keith Michaels prices are still very competitive & hard to beat.

Michaella Double
★★★★★
Spoke to a helpful Chap called Matt Moody (great name by the way), who was anything but what his name suggests. He was patient with me and found me a really competitive quote. Would recommend!

Ryan Clark
★★★★★
Excellent service, after returning to UK after a long period away, they took care of my insurance needs in a very professional and efficient manner as well as being very competitively priced.

Kate Blackmon
★★★★★
Can never fault these guys. Renewed for the 3rd year running as they've great price and amazing customer service!

Jasmin Povey
★★★★★
A human voice answered the phone straight away and gave me a competitive quote quickly and efficiently, which I accepted. Confirmation processed quickly too. Efficient use of their time and mine.I am a new customer so time will tell whether I remain satisfied!

Richard Davies
★★★★★
As an expat with a home in the UK it was great to find a broker who had insurance companies on the books who were willing to recognise No Claims gained in the EU

Dave Friend
★★★★★
Effortless process and wonderful service. Their tailored expat products take all the heat out of something that other insurance companies seem to want to over complicate. Cannot recommend highly enough.

Adam Oconor
Get in Touch for your Decommissioned Taxi Insurance Quote Today
Decommissioned Taxi & Insurance FAQs
Why is decommissioned taxi insurance hard to find?
The availability of vehicle insurance policies is determined by the age, market value and other factors. Decommissioned, or inactive, taxis and black cabs are considered unusual vehicles on the market, making it harder to match with a policy.
Is taxi insurance expensive?
Typically, a policy's cost is determined by the condition of a vehicle, its mileage, and the history of the driver named in the insurance. Typically, taxis have higher mileage, which can make these policies more expensive than conventional vehicles on the market. This is why it's best to approach a specialist like Keith Michaels.
What affects the price of a policy?
When enquiring for decommissioned taxi insurance, a few key details can change the costs of policies available to you, including:
The size and age of your cab
The driving history and experience of the policy/car owner
The desired mileage captured in your policy
Can a taxi be used for personal use?
Yes, so long as you're covered by decommissioned taxi insurance policy.
If you intend on driving a vehicle for public or private hire, you must register with a local authority. However, many who enjoy their cab for private use ensure coverage under a decommissioned taxi insurance policy.
Check out some of our customers' cars