Limited Mileage Car Insurance from Keith Michaels
At Keith Michaels we like to insure driving enthusiasts. If you use your vehicle infrequently and your car insurance does not take that into account, you're missing out on the substantial savings a low mileage car insurance policy provides.
Whether you've moved closer to work or you only use your car once a year on an epic drive across the continent, we will tailor your limited mileage insurance to your needs. A low mileage insurance policy offers significant savings to all drivers regardless of age and experience.
Why Choose Keith Michaels for Low Mileage Insurance?
The advantage of our approach is that we take into account your individual low mileage or occasional use situation, allowing us to move beyond the restrictions that mainstream insurers are limited to.
Whether it's your primary car or a second car spending the bulk of its life between events, road trips and meets locked in the garage, we have a limited mileage insurance policy for you.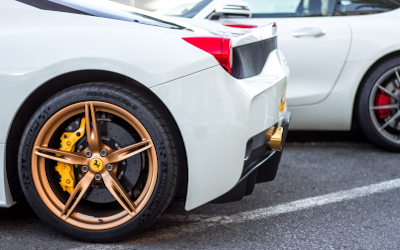 People Who Might Qualify for Limited Mileage Car Insurance
Anyone who infrequently uses their car, or only uses it for very short journeys, could qualify for low mileage insurance. Insurance companies are likely to have their own thresholds determining what is considered 'low', but to offer some guidance, the average driver's annual mileage is between 8,000 and 10,000. People who are most likely to qualify for low mileage car insurance could be;
Those who walk or cycle to work instead of drive.
Drivers who only use their car for one annual occasion, such as a classic car to a car meet.
People who have access to free or subsidised public transport.
Expats returning to the UK to use their UK-based car a few times a year.
What 'Low Mileage' Means
Considering the average annual mileage on a car in the UK is 8,000 – 10,000, it would be fair to assume that anything below 5,000 miles is thought of as low. Having said this, due to the dishonesty of many drivers claiming to do fewer miles than they actually do, most insurers expect drivers to drive more than they say, so they add extra miles to their policies by default. Luckily at Keith Michaels, we deal with policies on a case by case basis, so you can rest assured your policy is tailored specifically to your individual requirements. Just drive once a year? No problem.
The Keith Michaels Difference
30 years' experience
Every customer is treated as an individual, not a policy number
We are a UK-based office, not a call centre
We are completely independent from any insurance company
All policies are looked at on their own merits to find you the best policy available
Why Choose Keith Michaels for Limited Mileage Insurance?

Specialist Schemes
We have specific insurance schemes designed exclusively for car owners who cover limited mileage.
This scheme is for drivers aged 25 years and older.

Discounts For
Limited mileage
Enhanced vehicle security
2nd or 3rd cars
Owners clubs
Secure parking access

Benefits
Priority claims management
Like for like replacement
parts following a claim
Staff have over 30 years' limited mileage experience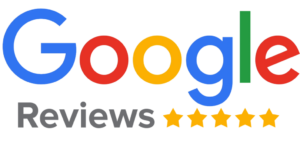 ★★★★★
Excellent service, after returning to UK after a long period away, they took care of my insurance needs in a very professional and efficient manner as well as being very competitively priced.

Kate Blackmon
★★★★★
As an expat with a home in the UK it was great to find a broker who had insurance companies on the books who were willing to recognise No Claims gained in the EU

Dave Friend
★★★★★
Spoke to a helpful Chap called Matt Moody (great name by the way), who was anything but what his name suggests. He was patient with me and found me a really competitive quote. Would recommend!

Ryan Clark
★★★★★
Honest guys. Very straight forward.

Arooj Bhatti
★★★★★
I've been insuring with Keith Michaels for quite a few years now & have been very satisfied with the service. They have been very helpful & give a very personal service. Even after shopping around each time, (as we are all told to do!) Keith Michaels prices are still very competitive & hard to beat.

Michaella Double
★★★★★
A human voice answered the phone straight away and gave me a competitive quote quickly and efficiently, which I accepted. Confirmation processed quickly too. Efficient use of their time and mine.I am a new customer so time will tell whether I remain satisfied!

Richard Davies
★★★★★
Can never fault these guys. Renewed for the 3rd year running as they've great price and amazing customer service!

Jasmin Povey
★★★★★
Effortless process and wonderful service. Their tailored expat products take all the heat out of something that other insurance companies seem to want to over complicate. Cannot recommend highly enough.

Adam Oconor
Get in Touch for your Limited Mileage Insurance Quote Today
Limited Mileage & Insurance FAQs
What happens if I provide incorrect information about my annual mileage?
It is important to give your insurers accurate information about your annual mileage, and failure to do so could result in your insurance being invalidated. Should you make an insurance claim, mileage information is likely to be collected from your car. If this happens and the actual mileage differs significantly from what you had originally declared, your insurance could be nullified.
Do you offer limited mileage insurance for modified cars?
Drivers of modified cars are all too often getting ripped off by mainstream insurers. Car enthusiasts deserve to be rewarded for the care, time and attention they place into the maintenance of their most treasured possession. At Keith Michaels we offer excellent deals for modified car insurance and if you qualify for limited mileage insurance, you are likely to make even further savings.
Can I use my no claims bonus on my second car?
At Keith Michaels we specialise in insuring customers with more than one vehicle. Typically, your annual mileage on your second car will be less than that of your primary vehicle. What sets Keith Michaels apart from most insurers is that if you have accrued a no claims bonus on your first car, we can use this on your second car.
In addition to low mileage, how else can I reduce my premiums?
A low mileage insurance policy can significantly reduce your premiums and make driving more affordable. Opting for additional driver training and insuring your car as a classic are other easy ways to reduce your premiums. At Keith Michaels we are quick to reward fellow car enthusiasts.
How can I reduce my annual mileage?
The average commute mounts up to over 3,000 miles during the course of a year. Finding ways to reduce your annual mileage on your first car can put you in good stead for considerable insurance savings. The easiest way to reduce your mileage is by walking and cycling shorter local trips, only using your car to make more substantial journeys. Check out our annual mileage calculator.
Do you offer limited mileage insurance for classic cars?
Classic car drivers are a dedicated bunch. As the saying goes "you never 'own' a classic car, you enjoy it, look after it, and pass it on for others to appreciate". It's a philosophy that we share at Keith Michaels, as dedicated enthusiasts our limited mileage policies are critical in keeping thousands of classic cars on the roads and their owners in pocket.
Check out some of our customers' cars