Company Car Insurance from Keith Michaels
Company vehicle insurance is used to provide insurance on cars owned or leased by a company. Keith Michaels have 30 years' experience arranging car insurance for company car drivers to ensure they get the best cover around. We supply insurance for company vehicles and drivers, including cars, vans and trucks.
Because every business and their insurance needs vary, we treat each policy as unique. We compare many business car insurance policies to ensure we supply the most comprehensive and competitive company car insurance policy for each customer.
Introductory Prices
Request a quote online or call one of our company car insurance specialists to discuss the options that are available to you. We offer an introductory price for customers seeking insurance for company car drivers.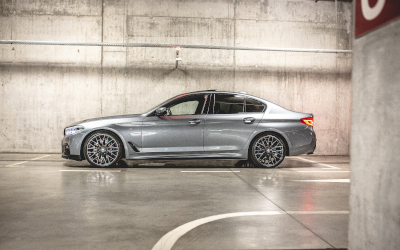 Electric Company Car Insurance

If you are thinking about transitioning over to electric company cars, Keith Michaels can help. Our business car insurance covers more than just petrol, diesel, and hybrid vehicles. Offering competitive company electric car insurance, we can arrange the best cover for your fleet of vehicles, even if leased on PCP, on hire purchase, or bought outright.
Just like other business car insurance arrangements, our policies are managed by specialist business car insurance brokers who work closely with your company to ensure suitability of cover for a competitive premium.
Company Fleet Car Insurance
Many businesses that seek a company car insurance policy require insurance for leased cars. Companies that own multiple vehicles can benefit from our motor fleet insurance – this provides complete flexibility and introductory discounts that are often an ideal solution for most companies.
The Keith Michaels Difference
30 years' experience
Every customer is treated as an individual, not a policy number
We are a UK-based office, not a call centre
We are completely independent from any insurance company
All policies are looked at on their own merits to find you the best policy available
Why Choose Keith Michaels?

Specialist Schemes
We have specific insurance schemes designed exclusively for company car drivers and owners

Discounts For
Policies in either company or individual names
Any driver over 21 policies are available
Previous driving discounts

Additional Benefits
Priority claims management
Directors no claims bonus can be applied
Staff have over 30 years' company car experience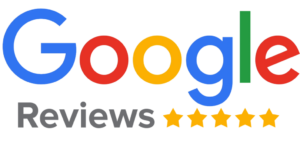 ★★★★★
As an expat with a home in the UK it was great to find a broker who had insurance companies on the books who were willing to recognise No Claims gained in the EU

Dave Friend
★★★★★
Can never fault these guys. Renewed for the 3rd year running as they've great price and amazing customer service!

Jasmin Povey
★★★★★
Honest guys. Very straight forward.

Arooj Bhatti
★★★★★
I've been insuring with Keith Michaels for quite a few years now & have been very satisfied with the service. They have been very helpful & give a very personal service. Even after shopping around each time, (as we are all told to do!) Keith Michaels prices are still very competitive & hard to beat.

Michaella Double
★★★★★
A human voice answered the phone straight away and gave me a competitive quote quickly and efficiently, which I accepted. Confirmation processed quickly too. Efficient use of their time and mine.I am a new customer so time will tell whether I remain satisfied!

Richard Davies
★★★★★
Spoke to a helpful Chap called Matt Moody (great name by the way), who was anything but what his name suggests. He was patient with me and found me a really competitive quote. Would recommend!

Ryan Clark
★★★★★
Excellent service, after returning to UK after a long period away, they took care of my insurance needs in a very professional and efficient manner as well as being very competitively priced.

Kate Blackmon
★★★★★
Effortless process and wonderful service. Their tailored expat products take all the heat out of something that other insurance companies seem to want to over complicate. Cannot recommend highly enough.

Adam Oconor
Get in Touch for your Company Car Insurance Quote Today
Company Car & Insurance FAQs
What company car insurance do I need?
When customers seek insurance for company cars, they are often unaware of what cover they require. By talking to us, you can be assured that our team of company vehicle insurance specialists will be able to help you find the most appropriate company car insurance policy, and the best deal. What's more is that our entire range of company car insurance policies come with optional European driving cover – just let us know if you want this added to your company vehicle insurance policy.
What are the benefits of a company car vs a personal car?
With a company car, employees can be relieved of the financial burden of MOTs, services and repairs. They don't have to organise selling their car at any stage, and all the responsibility and control remains with the employer. This means you, as a business, have the opportunity to find the best deal on company car insurance, saving money in this competitive market. Read more about the benefits of a company car vs car allowance.
If my company car is insured by my company, can I still accumulate an NCB?
Yes it should be possible to keep NCB gained while driving a company car; you will just need to provide the following evidence in the future:
Car registration details
Dates you used the car
Confirmation that you were the only driver during this time
Full details of any incidents
Confirmation that the vehicle was a private car on a fleet policy, not a commercial vehicle
All of this can be provided by your employer on a letter or email.
How much is company car insurance?
There are a number of things we take into account when sourcing your competitive company car insurance quote. In order to provide the best possible insurance quote for your company cars we will require the following information:

• Number of vehicles
• Make of vehicles and years of manufacture
• Number of employees to be insured and their ages
• Claim and conviction history
• The type of cover to be covered
• Location of your business
If my company car is leased, is it already insured?
No, lease companies do not include insurance as part of the monthly cost. Keith Michaels can offer appropriate insurance for leased vehicles, designed to meet the needs of an individual or business. Learn more about our leased car insurance.
Check out some of our customers' cars