To date, there are 10 different versions of the Mitsubishi Lancer Evo. On this page we will cover the Mitsubishi Evo 1, 2, and 3, and the insurance we can provide for all three models.
Distinguishable features of the Mitsubishi Lancer Evo range are the 2 litre turbocharged engines and 4 wheel drive. Originally intended for the Japanese market, demand was so high via Grey imports that Mitsubishi offered them through dealer networks in the UK and Europe.
The Japanese spec cars all officially had a maximum 280bhp (under a gentleman's agreement) but it is well known that Evo output figures were higher – a factor we have built into our Lancer Evo insurance and Mitsubishi insurance products.
The earliest Evos are now becoming eligible for classic car insurance and we are keen to consider any risk we deem to be appropriate. As with all classic cars, a Mitsubishi Lancer Evo must be securely kept at night, cover a very limited mileage, and essentially be a car you cherish. You should also ensure it is not your primary road vehicle.
Mitsubishi Lancer Evo 1 Insurance
The original Lancer Evo 1 was produced between 1992 and 1993 and is now a rarity. Using the Galant VR-4 chassis, the Evo 1 was a car designed for rally racing. The 240 bhp engine is the lowest of all the models but was still extremely potent in its day. Of all the Evo 1 models still in the UK, most are in the hands of enthusiasts who look after the cars extremely well. If you are the proud owner of a Mitsubishi Evo 1, we are happy to consider you for our cherished car insurance.
Mitsubishi Lancer Evo 2 Insurance
The second generation Lancer Evo 2 was made in 1994 and 1995. It was mainly an advance in the handling department, with a small power hike of 10 bhp. Again the Evo 2 is a rare car these days and much is the same as the Evo 1 above.
Mitsubishi Lancer Evo 3 Insurance
The last of the original chassis cars built in 1995 was the Lancer Evo 3. This version had changes made to the front bodywork to aid cooling for the radiator, intercooler and brakes. An increase in engine power to 270 bhp was achieved but was the last development of this car.
The Keith Michaels Difference
30 years' experience
Every customer is treated as an individual, not a policy number
We are a UK-based office, not a call centre
We are completely independent from any insurance company
All policies are looked at on their own merits to find you the best policy available
Submit a Mitsubishi Evo 1, 2, 3 Insurance Quote Request Form Today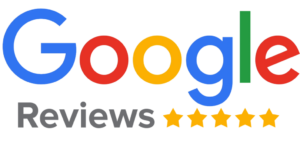 ★★★★★
As an expat with a home in the UK it was great to find a broker who had insurance companies on the books who were willing to recognise No Claims gained in the EU

Dave Friend
★★★★★
Can never fault these guys. Renewed for the 3rd year running as they've great price and amazing customer service!

Jasmin Povey
★★★★★
A human voice answered the phone straight away and gave me a competitive quote quickly and efficiently, which I accepted. Confirmation processed quickly too. Efficient use of their time and mine.I am a new customer so time will tell whether I remain satisfied!

Richard Davies
★★★★★
Spoke to a helpful Chap called Matt Moody (great name by the way), who was anything but what his name suggests. He was patient with me and found me a really competitive quote. Would recommend!

Ryan Clark
★★★★★
Effortless process and wonderful service. Their tailored expat products take all the heat out of something that other insurance companies seem to want to over complicate. Cannot recommend highly enough.

Adam Oconor
★★★★★
Honest guys. Very straight forward.

Arooj Bhatti
★★★★★
Excellent service, after returning to UK after a long period away, they took care of my insurance needs in a very professional and efficient manner as well as being very competitively priced.

Kate Blackmon
★★★★★
I've been insuring with Keith Michaels for quite a few years now & have been very satisfied with the service. They have been very helpful & give a very personal service. Even after shopping around each time, (as we are all told to do!) Keith Michaels prices are still very competitive & hard to beat.

Michaella Double
Mitsubishi Evo 1, 2, 3 Specs
Mitsubishi Evo 1 Costs
| | |
| --- | --- |
| CO2 Emissions (g/km) | Unknown |
| Tax Band: | I |
| Insurance Group: | 19 |
Mitsubishi Evo 1 Performance
| | |
| --- | --- |
| Engine: | 4G63 Turbo DOHC (16V) 4cyl |
| Driven Wheels: | Front |
| Power (bhp): | 247 |
| Torque (ld/ft): | 228 |
| 0 – 60 (mph): | 5.1 |
| Top Speed (mph): | 112 |
| Kerb Weight (kg): | 1515 |
Mitsubishi Evo 2 Costs
| | |
| --- | --- |
| CO2 Emissions (g/km) | 258 |
| Tax Band: | K |
| Insurance Group: | – |
Mitsubishi Evo 2 Performance
| | |
| --- | --- |
| Engine: | 4G63 Turbo DOHC (16V) 4cyl |
| Driven Wheels: | All |
| Power (bhp): | 252 |
| Torque (ld/ft): | 228 |
| 0 – 60 (mph): | 5 |
| Top Speed (mph): | 112 |
| Kerb Weight (kg): | 1515 |
Mitsubishi Evo 3 Costs
| | |
| --- | --- |
| CO2 Emissions (g/km) | 285 |
| Tax Band: | K |
| Insurance Group: | – |
Mitsubishi Evo 3 Performance
| | |
| --- | --- |
| Engine: | 4G63 Turbo DOHC (16V) 4cyl |
| Driven Wheels: | All |
| Power (bhp): | 270 |
| Torque (ld/ft): | 228 |
| 0 – 60 (mph): | 4.9 |
| Top Speed (mph): | 149 |
| Kerb Weight (kg): | 1535 |
Check out some of our customers' cars