In 1996 the basis of the Lancer Evolution was changed. Rotating the engine through 180 degrees helped sort torque steer and made the whole package more driveable. The biggest influence on the Evo was the huge following of its arch rival – the Subaru Impreza! Mitsubishi knew they had a great car and were not going to let subaru have things all their own way. Lancer Evo drivers would never dream of anything else!
The Mitsubishi Lancer Evo is regarded by insurance companies as a car that needs drivers to have plenty of experience before they provide cover. Proof of this can be on a similar vehicle but it is now more essential than ever, especially as the car prices have reduced and are therefore more readily affordable.
Mitsubishi Lancer Evo 4
The Lancer Evo 4 was the first car in this mould. Both chassis and bodywork were heavily upgraded and this was the first car to see the '280 bhp' engine. Many technical upgrades were added after their rallying experiences and made this a true performance car. The Evo IV onwards models do require drivers with a certain amount of experience to be covered under our Lancer Evo insurance and we will be very competitive for the right clients.
Mitsubishi Lancer Evo 5
The Evo 5 was introduced in 1998 with the main distinction being the bodywork changes. The engine was strenghtened, had larger injectors, turbo improved, boost increased, but still Mitsubishi only claimed 280bhp. Many customers claimed it was more than this but we take the official figure for our Mitsubishi insurance.
Mitsubishi Lancer Evo 6
1999 to 2001 saw the Lancer Evo 6 on the market with the main emphasis being the engine cooling and longevity. Front bodywork changes singled it out from previous models and some claim the Evo VI is their favourite model, especially the 330bhp RS tuned version, or the limited edition Tommi Makinen rally replica. The Makinen car featured loads of special upgrades that are too numerous to list, but the bottom line is that it is a superb car, especially in the right hands.
All these cars come under our Japanese car insurance schemes, whether or not an import, and we will be competitive for the right clients with the necessary experience and vehicle security.
The Keith Michaels Difference
30 years' experience
Every customer is treated as an individual, not a policy number
We are a UK-based office, not a call centre
We are completely independent from any insurance company
All policies are looked at on their own merits to find you the best policy available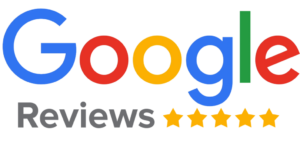 ★★★★★
A human voice answered the phone straight away and gave me a competitive quote quickly and efficiently, which I accepted. Confirmation processed quickly too. Efficient use of their time and mine.I am a new customer so time will tell whether I remain satisfied!

Richard Davies
★★★★★
Effortless process and wonderful service. Their tailored expat products take all the heat out of something that other insurance companies seem to want to over complicate. Cannot recommend highly enough.

Adam Oconor
★★★★★
As an expat with a home in the UK it was great to find a broker who had insurance companies on the books who were willing to recognise No Claims gained in the EU

Dave Friend
★★★★★
Spoke to a helpful Chap called Matt Moody (great name by the way), who was anything but what his name suggests. He was patient with me and found me a really competitive quote. Would recommend!

Ryan Clark
★★★★★
Honest guys. Very straight forward.

Arooj Bhatti
★★★★★
Can never fault these guys. Renewed for the 3rd year running as they've great price and amazing customer service!

Jasmin Povey
★★★★★
I've been insuring with Keith Michaels for quite a few years now & have been very satisfied with the service. They have been very helpful & give a very personal service. Even after shopping around each time, (as we are all told to do!) Keith Michaels prices are still very competitive & hard to beat.

Michaella Double
★★★★★
Excellent service, after returning to UK after a long period away, they took care of my insurance needs in a very professional and efficient manner as well as being very competitively priced.

Kate Blackmon
Submit a Mitsubishi Evo Insurance Quote Request Form Today
Check out some of our customers' cars