Renault has become a byword for performance cars for many years, supported by its active participation in motorsport, from rallying to Formula 1. Many previous Renaults have had sports versions made from them and we have provided performance Renault car insurance for these. Cars such as the Renault 5 Turbo and Gordini have turned into legends but are much more likely to need classic car insurance these days.
An example of the models that we provide cover for are as follows:
Renault Megane Sport Car Insurance
Renault Clio Sport Car Insurance
Renault Twingo Sport Car Insurance
Other models such as the Clio V6, Clio 16v, Clio Williams, Alpine, GTA, and Spyder also fall into this category and we would be very happy to provide performance Renault car insurance for you.
Classic Renault Performance Car Insurance
When Renault made a performance car it had to be good, and as such, many still exist to this day – some even now qualify for classic car insurance. The Renault Clio V6, Clio Williams and Clio 16v are obvious examples of this. They are renowned as great cars and need the very best performance Renault car insurance. The Renault Spyder, Renault Alpine and Renault GTA are all cut from the same cloth and are the types of car owned by the real enthusiast – the type of customer we are looking to insure. Please do call and speak to a fellow car fan, on 0208 329 1150.
Modified Renault Car Insurance
Modified Renault's have long been part of the company's history. Plus, with the legacy of inventing the turbo in 1902, performance parts are widely available for all Renault models. Our experience of insuring modified and performance vehicles means that whatever the model you drive we can tailor your modified Renault car insurance policy to suit your requirements. Get in touch today or request a quote online.
The Keith Michaels Difference
30 years' experience
Every customer is treated as an individual, not a policy number
We are a UK-based office, not a call centre
We are completely independent from any insurance company
All policies are looked at on their own merits to find you the best policy available
---
A Guide to Performance Renaults – FAQs
Are Renaultsports cheap to insure?
As with all insurance policies, this very much depends on a number of factors, including the model you are looking to insure, your driving history, your age, your car's security and the mileage you intend to cover. Renaultsports are recognised as performance vehicles, so you can expect premiums to be higher than a standard model. However, by approaching a specialist insurance broker like Keith Michaels, you can ensure your premiums aren't unnecessarily bumped up, as we calculate risk individually.
Are Renaults reliable?
You'll be pleased to hear that Renaults are known for being reliable cars. In a 2017 Telegraph reliability survey, they were placed 14th out of 20 for dependability, and other surveys indicate above average levels of reliability, with data from ReliabilityIndex and AutoExpress.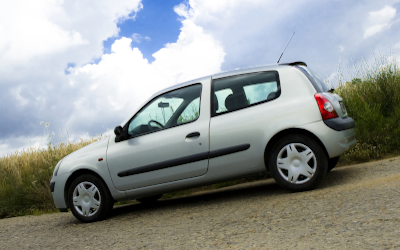 What's the fastest Renault?
The 2016 Clio RS16 was set to be the fastest Renault to date, with a 0-62 time of 5.5 seconds and a top speed in excess of 150mph. However, sadly it never made production and remained a one-off concept. The Renault Megane R26.R was the closest contender to the RS16, with a 0-60 time of 5.7 seconds and a top speed of 147mph. However, if you're counting Renault's brand Alpine, then currently the fastest Renault is in fact the Alpine A110S with a 0-62 time of 4.5 seconds.
Are Renaults expensive to repair?
Renaults are not especially expensive cars to repair and maintain, as long as you ensure your car undergoes frequent servicing and is looked after well. Renault parts are widely available when it comes to repair jobs.
How many miles can you get out of a Renaultsport?
As mentioned above, if your Renault Sport is looked after well and undergoes frequent maintenance, many owners say you can expect it to surpass the 100,000 mile mark, with some even achieving 200,000 miles.