The 911 has quite the legacy. Refined over the last half century, its sleek looks and under stated style have stood the test of time. Porsche take great pride in the legacy of the 911; two thirds of the 800,000 911's built since 1963 remain on the road today, with 150,000 of those built between 1964 and 1989. Whether your 911 is 2 or 22 we have the classic or performance car insurance policy to suit you.
The general public love the 911 almost as much as we do. The car came 5th in the Car of the Century poll. The 911 is the quintessential Grand Tourer. Style, sport and comfort rolled into a two door coupe, thrill and efficiency emanating from the fabric of its being. The 911's capacity to cover long distance at high speed made it one of the most successful competition cars during the 1970s.
Porsche's sporting success continues in the present with the 919 hybrid prototype winning the 24 hours of Le Mans. Porsche's e mobility concept has had notable success with the 918 outperforming its engineer's expectations; producing a car capable of accelerating faster than a Bugatti Veyron. This Hybrid technology is expected to filter down to the 911 in the coming years.
When it comes to Porsche insurance at Keith Michaels we are the experts. Your dedicated broker will work with you to establish your exact requirements and tailor your quote to your needs. Get your performance car insurance quote today.
The Keith Michaels Difference
30 years' experience
Every customer is treated as an individual, not a policy number
We are a UK-based office, not a call centre
We are completely independent from any insurance company
All policies are looked at on their own merits to find you the best policy available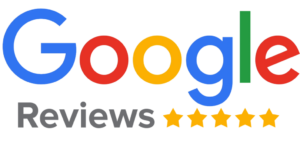 ★★★★★
A human voice answered the phone straight away and gave me a competitive quote quickly and efficiently, which I accepted. Confirmation processed quickly too. Efficient use of their time and mine.I am a new customer so time will tell whether I remain satisfied!

Richard Davies
★★★★★
Can never fault these guys. Renewed for the 3rd year running as they've great price and amazing customer service!

Jasmin Povey
★★★★★
Honest guys. Very straight forward.

Arooj Bhatti
★★★★★
As an expat with a home in the UK it was great to find a broker who had insurance companies on the books who were willing to recognise No Claims gained in the EU

Dave Friend
★★★★★
Spoke to a helpful Chap called Matt Moody (great name by the way), who was anything but what his name suggests. He was patient with me and found me a really competitive quote. Would recommend!

Ryan Clark
★★★★★
I've been insuring with Keith Michaels for quite a few years now & have been very satisfied with the service. They have been very helpful & give a very personal service. Even after shopping around each time, (as we are all told to do!) Keith Michaels prices are still very competitive & hard to beat.

Michaella Double
★★★★★
Effortless process and wonderful service. Their tailored expat products take all the heat out of something that other insurance companies seem to want to over complicate. Cannot recommend highly enough.

Adam Oconor
★★★★★
Excellent service, after returning to UK after a long period away, they took care of my insurance needs in a very professional and efficient manner as well as being very competitively priced.

Kate Blackmon
Submit a Porsche 911 Insurance Quote Request Form Today
Porsche 911 Performance
Specifications are for 911 Turbo
| | |
| --- | --- |
| Engine: | 3800 cc (3.8-litre) 6 Cylinders |
| Driven Wheels: | All |
| Power (bhp): | 520 |
| Torque (ld/ft): | 523 |
| 0 – 60 (mph): | 3.4 Seconds |
| Top Speed (mph): | 195 |
| Kerb Weight (kg): | 1,595 |
Porsche 911 Costs
| | |
| --- | --- |
| CO2 Emissions (g/km) | 227 |
| Tax Band: | L |
| Insurance Group: | 50 |
Porsche 911 Models:
Porsche 911 (1963-present)
911 classic (1963–1989)
911 Carrera RS (1973-1974)
911 / 911S (1973–1977)
Carrera MFI / CIS (1974–1976)
930 Turbo / Turbo Carrera (1975–1977)
930 Turbo (1978–1989)
911SC (1978–1983)
Carrera (1984–1989)
964 Series (1989-1993)
993 Series (1994-1998)
996 Series (1998-2004)
996 Series GT3 (1999-2004)
996 Series Turbo (2001-2005)
997 Series (2005-2012)
997 Turbo (2005-2012)
Turbo S 918 Spyder Edition (2007-2011)
997 GT3 (2003-2011)
997 GT3 RS (2006-2012)
997 GT2 (2007-2012)
997 GT2 (2010-2012)
997 GT2 RS (2010-2012)
911 Series – (2012-present)
911 Carrera / Carrera Cabriolet (2012-present)
911 Carrera S / Carrera S Cabriolet (unknown)
911 Carrera GTS / Carrera GTS Cabriolet (unknown)
911 Carrera 4 / Carrera 4 Cabriolet (2012-present)
911 Carrera 4S / Carrera 4S Cabriolet (2012-present)
911 Carrera 4 GTS / Carrera 4 GTS Cabriolet (unknown)
911 Targa 4 (2014-present)
911 Targa 4S (unknown)
911 Targa 4 GTS (unknown)
911 Turbo / Turbo Cabriolet (2014-present)
911 Turbo S / Turbo S Cabriolet (2014-present)
911 GT3 (2013-present)
911 GT3 RS (2015-Present)
Check out some of our customers' cars