All Lotus Models Insured
The Lotus is looked upon as one of the nimblest and most sporty roadsters available. Its sport car pedigree is a massive factor in its success and desirability, having had a successful F1 team during the 60s, 70s and 80s.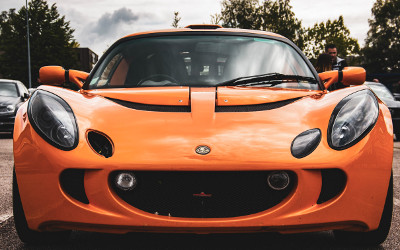 Lotus was founded in 1952 by a true sporting and motor enthusiast who begun the Lotus ethos of performance and racing style vehicles. Lotus' leap into the sporting world was one of desire that saw Lotus winning the formula one world championship an impressive 7 times, and at one point being the car with the most ever Grand Prix victories. The chassis of today's popular Lotus models can be found in a range of other vehicles that take advantage of its impressive build and handling qualities.
If you're looking for a company that exceeds expectations when arranging Lotus car insurance policies, then look no further – Keith Michaels are here to help. Our expert team is ready to find the right insurance policy for you.
Modified Lotus Car Insurance
As Colin Chapman, founder of Lotus, famously remarked "Adding power makes you faster on the straights; subtracting weight makes you faster everywhere". This philosophy underpins everything Lotus does and it is taken one step further by enthusiasts through aftermarket modification. Many choose to add carbon composite components, superchargers, sports cats or high capacity fuel injectors. Whatever you choose to change our modified Lotus car insurance policies will cover you completely.
Modified or not, if you are looking for Lotus car insurance then look no further than our team who would be happy to assist you with your enquiry. Speak to us today or request a quote online.
The Keith Michaels Difference
30 years' experience
Every customer is treated as an individual, not a policy number
We are a UK-based office, not a call centre
We are completely independent from any insurance company
All policies are looked at on their own merits to find you the best policy available
---
A Guide to Lotus – FAQs
How much does a Lotus cost to insure?
It may surprise you to know Lotuses aren't excessively expensive to insure. However, as is always the case with car insurance, prices are dependent on the model you are insuring, your driving history, the car's security, your age and the mileage you intend to do in the car. Approaching a specialist insurance broker like Keith Michaels is the best place to start, as we have specific schemes in place designed exclusively for owners of high-performance cars.
Are Lotus cars reliable?
Nowadays, Lotuses are much more reliable than they once were. Many believe this is down to the cars now making use of Toyota engines. These engines can be found in the Evora, Elise and Exige, and most think this is the core reason for the improvements in reliability.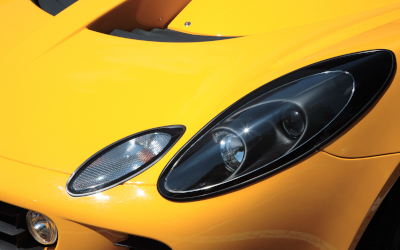 Are Lotus cars expensive to fix and maintain?
Lotuses are not known for being overly expensive to repair or maintain. If you can perform oil changes and simple maintenance yourself, many owners say it'll cost no more than a standard car.
What is the fastest Lotus?
Currently, the Lotus Evora GT4430 Sport is the fastest ever Lotus, with a top speed of 196mph. This model reaches 0-60 in a blistering 3.7 seconds.
What is the cheapest Lotus?
The cheapest used Lotus you'll likely get your hands on is an early 90s Lotus Elan, which you can often find for under £10k.