Keith Michaels are specialist insurance brokers for Škoda car insurance. We can help you find the right car insurance at a fair price, whether your Škoda has been modified, or you are a convicted driver.
The Czech automobile company, Škoda, was first founded in 1895. They are one of the five oldest car producing companies and have an unbroken history alongside Daimler, Opel, Peugeot and Tatra. As things gradually changed in the Czech Republic, so did things for Skoda – which at one point was state-owned. However, after 1991 it was gradually privatized, and in 2000 Škoda became a wholly owned subsidiary of the Volkswagen Group.
About Škoda
Škoda automobiles are now sold in over 100 countries, and in 2018 total global sales reached 1.25 million units. In 2017, Škoda's profit was the second highest of all VW Group brands after Porsche.
Keeping up with modern demands, Škoda announced plans for The Vision iV, an all-electric SUV launching in the second half of 2020. The specifications of the vehicle reveal that it is four-wheel drive, has two electric motors with a combined output of 306bhp, level 3 autonomy capability, and a 310 mile range.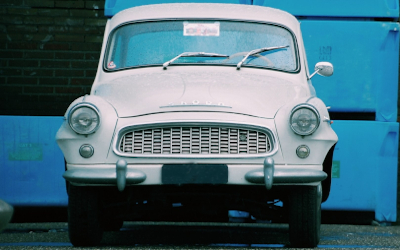 Modified Škoda Car Insurance
Modifications for Škoda vehicles are popular, especially on performance cars including the Škoda Octavia vRS and Škoda Superb Sportline Plus. After carrying out modifications, however, drivers of these might find that regular insurance companies put up their premiums significantly – if the offer insurance at all. This is where Keith Michaels come in. We can source the right insurance to cover Škoda modifications, making sure you pay a fair price. Find out more about modified car insurance, and get in touch today to speak to an expert.
Low Mileage Škoda Car Insurance
Drivers of Škoda performance cars sometimes preserve their vehicles for meets and car events. If this is the case for you, you may also qualify for limited mileage insurance.
Get in touch today to get the right cover for your Škoda car insurance.
The Keith Michaels Difference
30 years' experience
Every customer is treated as an individual, not a policy number
We are a UK-based office, not a call centre
We are completely independent from any insurance company
All policies are looked at on their own merits to find you the best policy available