Nissan Skyline Insurance
Now one of the most well known and popular motor sport high performance cars, the Nissan Skyline dates back to 1955 when it was first released in the Japanese market. It took 50 years, numerous model updates, and quite a few Hollywood appearances before the USA and the UK embraced the excellence of the Nissan Skyline. To start, enthusiasts needed to import Japanese models if they wanted a Skyline. It was, and still is, a very popular Japanese import car, but once Nissan released the Skyline range in the UK, sales went through the roof.
The Skyline is just one of many rages that we can cover under one of our Nissan car insurance policies. We provide an extensive range of Skyline car insurance policies, but focus on insuring the following models due to their popularity:
Each of these skylines are extremely tunable, with their 6 cylinder straight or V6 engine, and may require a modified car insurance policy, which is our speciality. The Skyline has become a byword for performance motoring and Keith Michaels are often regarded as leading experts on the car and on providing the best Nissan Skyline car insurance. We are considered by many Skyline owners to be the car insurance providers when looking for both comprehensive and cheap Skyline car insurance.
There are so many different Nissan Skyline models and we're proud to offer insurance policies for all of them. Some of the most popular Skyline models that we cover under our Japanese car insurance policies, including the GTE, GTS, GTR, Nismo, V-Spec, S-tune, and R-tune, but we are capable of insuring any car in the Nissan Skyline range. We are extremely knowledgeable about Japanese import cars, especially the Nissan Skyline range and can provide affordable Skyline insurance quotes.
Our lead Nissan Skyline car insurance expert is Jeremy Pocock, who is a respected individual within the Skyline community. This, along with a long list of satisfied customers, has given us the experience to provide the most competitive and affordable car insurance for Nissan Skyline drivers. So if you're looking for cheap Skyline car insurance, you've come to the right place.
The Keith Michaels Difference
30 years' experience
Every customer is treated as an individual, not a policy number
We are a UK-based office, not a call centre
We are completely independent from any insurance company
All policies are looked at on their own merits to find you the best policy available
Submit a Nissan Skyline Insurance Quote Request Form Today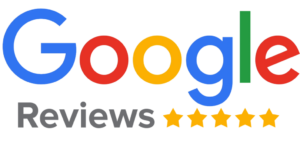 ★★★★★
A human voice answered the phone straight away and gave me a competitive quote quickly and efficiently, which I accepted. Confirmation processed quickly too. Efficient use of their time and mine.I am a new customer so time will tell whether I remain satisfied!

Richard Davies
★★★★★
Honest guys. Very straight forward.

Arooj Bhatti
★★★★★
Can never fault these guys. Renewed for the 3rd year running as they've great price and amazing customer service!

Jasmin Povey
★★★★★
Spoke to a helpful Chap called Matt Moody (great name by the way), who was anything but what his name suggests. He was patient with me and found me a really competitive quote. Would recommend!

Ryan Clark
★★★★★
Excellent service, after returning to UK after a long period away, they took care of my insurance needs in a very professional and efficient manner as well as being very competitively priced.

Kate Blackmon
★★★★★
Effortless process and wonderful service. Their tailored expat products take all the heat out of something that other insurance companies seem to want to over complicate. Cannot recommend highly enough.

Adam Oconor
★★★★★
As an expat with a home in the UK it was great to find a broker who had insurance companies on the books who were willing to recognise No Claims gained in the EU

Dave Friend
★★★★★
I've been insuring with Keith Michaels for quite a few years now & have been very satisfied with the service. They have been very helpful & give a very personal service. Even after shopping around each time, (as we are all told to do!) Keith Michaels prices are still very competitive & hard to beat.

Michaella Double
Contact Jeremy or Christian direct..
Check out some of our customers' cars