Moving to the UK from South Africa? Keith Michaels can help
Aside from the grey weather, lack of regular braais, and Christmas being in winter, moving to the UK from South Africa is a fantastic experience.
Whether you've decided to make the UK your permanent home, or are in the UK on long term work contracts. one thing to bear in mind is the requirement for car insurance. Unlike South Africa, where it's estimated that 65% of motorists have no insurance, in the UK it's a legal requirement to insure your car.
No History of Insurance in the UK? No Problem
Keith Michaels is a specialist motor insurance broker who provide bespoke schemes for customers who do not have a history of insurance in the UK. Those who have emigrated from South Africa are especially welcome.
Almost all motor insurance in the UK is based on digital data which includes things like your residency status, UK credit history and more. Obviously, this is not something you can provide, and consequently, most insurance outlets will turn down your enquiry.
A specialist broker with experience in South African insurance will individually assess your risks, rather than a computer program, and this way we can offer you a personalised quote.
Import Car Insurance For Your South African Car
South Africans regularly import their cars to the UK as there's a variety of popular models in SA that don't exist in the UK.
This is where Keith Michaels come in. We offer specialist import car insurance, and our teams have extensive knowledge of imported cars and connections with underwriters that are second to none.
If your car doesn't exactly fit UK specifications, such as being modified with turbo to adapt to the thinner air in some places in South Africa like Johannesburg, then insuring it with mainstream car insurance providers can be tricky.
The Keith Michaels Difference
30 years' experience
Every customer is treated as an individual, not a policy number
We are a UK-based office, not a call centre
We are completely independent from any insurance company
All policies are looked at on their own merits to find you the best policy available
Why Choose Keith Michaels For Car Insurance?

Direct Contacts
Jason Robery
0208 329 1168
Gary Hamilton
0208 329 1165
Or email our expat team on [email protected]

This Scheme is Perfect for:
South Africans moving to the UK
South Africans with long term work placements
South Africans with dual residency
Cars imported from South Africa

Discounts For
Foreign NCB accepted
Policies available to non-resident clients
Previous driving discounts

Benefits
Priority claims management
Staff have over 10 years' expat experience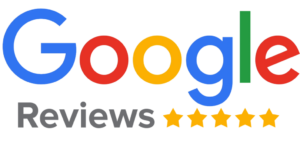 ★★★★★
Honest guys. Very straight forward.

Arooj Bhatti
★★★★★
I've been insuring with Keith Michaels for quite a few years now & have been very satisfied with the service. They have been very helpful & give a very personal service. Even after shopping around each time, (as we are all told to do!) Keith Michaels prices are still very competitive & hard to beat.

Michaella Double
★★★★★
Spoke to a helpful Chap called Matt Moody (great name by the way), who was anything but what his name suggests. He was patient with me and found me a really competitive quote. Would recommend!

Ryan Clark
★★★★★
Effortless process and wonderful service. Their tailored expat products take all the heat out of something that other insurance companies seem to want to over complicate. Cannot recommend highly enough.

Adam Oconor
★★★★★
A human voice answered the phone straight away and gave me a competitive quote quickly and efficiently, which I accepted. Confirmation processed quickly too. Efficient use of their time and mine.I am a new customer so time will tell whether I remain satisfied!

Richard Davies
★★★★★
Excellent service, after returning to UK after a long period away, they took care of my insurance needs in a very professional and efficient manner as well as being very competitively priced.

Kate Blackmon
★★★★★
As an expat with a home in the UK it was great to find a broker who had insurance companies on the books who were willing to recognise No Claims gained in the EU

Dave Friend
★★★★★
Can never fault these guys. Renewed for the 3rd year running as they've great price and amazing customer service!

Jasmin Povey
Get in Touch for A Car Insurance Quote Today
South African Immigrant & Long-Term Resident Insurance FAQs
I have No Claims Bonus (NCB) with my South African insurer. Can I transfer it?
Yes. At Keith Michaels, we pride ourselves on accepting foreign NCB. We already accept NCB from countries such as:
French NCB (Malus / Bonus)
German No Claims Bonus (Schadenfreiheitsrabatt)
Spanish No Claims Discount (prima de no reclamación)
Chinese NCB (無賠款優待)
We also understand the difference in eligibility for No Claims Bonus. In South Africa, No Claims Bonus is commonly a percentage of your monthly fee paid back after up to three years of no claims. In the UK, No Claims Bonus is a bit different, as it accumulates and transfers between insurers every year, rather than three years.
We can accept No Claims Bonus proof from South Africa, and if that is not available, we can look at your specific driving history and base our quote around that.
If my friends and family come over to visit me, can you cover them?
Whether it's for a big celebration, or simply a chance to catch up, organising temporary insurance for a friend or relative can be a hassle. Here at Keith Michaels, we work with TempCover to source temporary car insurance, for expats, family and friends.
We offer hours and days policies that are flexible and tailored to your needs. For up to 28 days, we provide temporary car insurance, and any claims won't affect your NCB.
I'm a huge car enthusiast and will be importing my car. Can you cover it?
Yes, we can. At Keith Michaels, we're all petrolheads, and know how important cars that you've spent time and money on are to their owners.
Check out our Import Insurance Options to see how we can help.
Keith Michaels also offers insurance for many other types of specialist cars, including supercars, modified cars, company cars and more. No matter your circumstances, we work hard to offer you the best cover for your situation.
Check out some of our customers' cars