Toyota MR2 Insurance
The Toyota MR2 has been one of the most popular 2 seat sports cars to ever be produced and was made with 3 distinct versions between 1984 and 2007. Whilst also sold in the UK market, a large number were imported from Japan (especially the MK I and MK II versions) which were in a particularly good condition and often with some kind of modification. All models can be easily be covered with our Toyota insurance.
Although the car may be standard it's highly likely that it will be modified and we are very happy to cover this. In fact our policies take this into account and we treat many changes as standard.
The Keith Michaels Difference
30 years' experience
Every customer is treated as an individual, not a policy number
We are a UK-based office, not a call centre
We are completely independent from any insurance company
All policies are looked at on their own merits to find you the best policy available
Toyota MR2 MK 1
Not many of the original versions (1984-1989) exist today, but this car with its lively 1600cc engine set the tone for so many other sportscars. About 125bhp and handling apparently influenced by Lotus enabled the car to have a solid feel on the road. This proved very popular with the buying public.
A supercharger was added to some of the later models although this only added about 20bhp to the overall power figures.
If you have an excellent example of the MK I version then we may be able to cover it using our classic Japanese insurance scheme.
Toyota MR2 MK 2
In 1989 the MK II shape was introduced and stayed in production for 10 years. A large number of these still exist today, many in the hands of enthusiasts, and we are keen to cover these. With its new body styling the MK2 had engines producing 160bhp, and 220bhp in turbocharged form when supplied in Japan.
This was the largest market for the car and due to their usually excellent condition, many were imported to the UK as grey imports. By 1993 the engine was up to 245bhp which certainly made the car a handful. To this day we look for a certain amount of driving experience when using our Toyota insurance schemes. As with many MR2s, these cars can be modified and we are more than happy to look into this for you.
Toyota MR2 MK 3
Again the third generation car was a big departure from the model before it in terms of looks but proved to be a large success as before. The new car was a proper convertible rather than a removable panel coupe and appealed very much to the younger driver market. Probably inspired by the Porsche Boxster, the MR2 Roadster was a car that was reliable, quick, handled well, looked great, and importantly to the target market, didn't drop like a stone in residual values.
Although down on power (140bhp) its weight of under 1 tonne made it a spritely performer with a sub 7 second 0-62 time. Described as having near perfect handling, these cars are still popular today and we would love to quote you for Toyota insurance.
Submit a Toyota MR2 Insurance Quote Request Form Today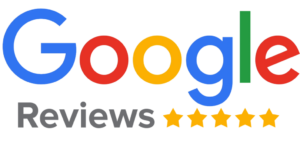 ★★★★★
As an expat with a home in the UK it was great to find a broker who had insurance companies on the books who were willing to recognise No Claims gained in the EU

Dave Friend
★★★★★
I've been insuring with Keith Michaels for quite a few years now & have been very satisfied with the service. They have been very helpful & give a very personal service. Even after shopping around each time, (as we are all told to do!) Keith Michaels prices are still very competitive & hard to beat.

Michaella Double
★★★★★
Effortless process and wonderful service. Their tailored expat products take all the heat out of something that other insurance companies seem to want to over complicate. Cannot recommend highly enough.

Adam Oconor
★★★★★
Spoke to a helpful Chap called Matt Moody (great name by the way), who was anything but what his name suggests. He was patient with me and found me a really competitive quote. Would recommend!

Ryan Clark
★★★★★
Excellent service, after returning to UK after a long period away, they took care of my insurance needs in a very professional and efficient manner as well as being very competitively priced.

Kate Blackmon
★★★★★
Can never fault these guys. Renewed for the 3rd year running as they've great price and amazing customer service!

Jasmin Povey
★★★★★
Honest guys. Very straight forward.

Arooj Bhatti
★★★★★
A human voice answered the phone straight away and gave me a competitive quote quickly and efficiently, which I accepted. Confirmation processed quickly too. Efficient use of their time and mine.I am a new customer so time will tell whether I remain satisfied!

Richard Davies
Toyota MR2 Specs
Toyota MR2 MK 1 Costs (Based on the original 1984 model)
| | |
| --- | --- |
| CO2 emissions (g/km): | 173 |
| Tax band: | Pre 2001 – £230 |
| Insurance group: | 13 |
Toyota MR2 MK 1 Performance
| | |
| --- | --- |
| Engine: | DOHC 16-valve 1794 cc |
| Driven wheels: | Rear |
| Power (bph): | 125 |
| Torque (ld/ft): | 142 |
| 0 – 60 (mph) | 9 |
| Top speed (mph): | 130 |
| Kerb weight (kg): | 950 |
Toyota MR2 MK 2 Costs
| | |
| --- | --- |
| CO2 emissions (g/km): | 216 |
| Tax band: | Pre 2001 – £230 |
| Insurance group: | – |
Toyota MR2 MK 2 Performance
| | |
| --- | --- |
| Engine: | DOHC 16-valve 1998 cc |
| Driven wheels: | Rear |
| Power (bph): | 168 |
| Torque (ld/ft): | 145 |
| 0 – 60 (mph) | 7.2 |
| Top speed (mph): | 137 |
| Kerb weight (kg): | 1285 |
Toyota MR2 MK 3 Costs
| | |
| --- | --- |
| CO2 emissions (g/km): | 178 |
| Tax band: | I |
| Insurance group: | 27 |
Toyota MR2 MK 3 Performance
| | |
| --- | --- |
| Engine: | DOHC 16-valve 1794 cc |
| Driven wheels: | Rear |
| Power (bph): | 138 |
| Torque (ld/ft): | 127 |
| 0 – 60 (mph) | 7.9 |
| Top speed (mph): | 130 |
| Kerb weight (kg): | 975 |
Check out some of our customers' cars