What is GAP insurance?
GAP is short for Guaranteed Asset Protection. It's an insurance that is designed to work alongside your existing insurance policy, and is particularly relevant when you purchase a new car. GAP insurance is designed to cover the difference between the amount you paid for your vehicle and the amount your car insurer would pay out if your car was stolen or written off.
How GAP insurance works
An example; you have just purchased a car for £20,000, and have taken out finance for £18,000. You have used the car for a few weeks and then it is stolen or written off in an accident. Your car insurer is prepared to give you a cheque for £16,000 yet you paid the dealer £20,000. The £16,000 is the insurer's estimate of the cars value now. This leaves you with an immediate £4,000 difference which could get potentially higher should there be additional costs from your finance company for a car you no longer own.
An insurer's settlement is based on the car's value at the time of the total loss and unfortunately cars are notorious for depreciating quite quickly. Brand-new cars can potentially lose up to 60% of their value in their first three years. Because of this, GAP insurance is not suited to older or relatively inexpensive vehicles because their rate of depreciation will be lower.
Types of GAP insurance
There are a variety of types of GAP insurance which can cover amounts between the insurer's settlement and what you paid for the car, or what you may still owe if the car is financed.
Should I get GAP Insurance?
GAP insurance could be for you if…
there is a risk of you owing more than the car is worth
the car you have purchased depreciates very quickly
your finance was a high percentage of the car's purchase price
Keith Michaels can help you find the most appropriate GAP policy for your circumstances so please call us on 0208 329 1150 or email [email protected]
The Keith Michaels Difference
30 years' experience
Every customer is treated as an individual, not a policy number
We are a UK-based office, not a call centre
We are completely independent from any insurance company
All policies are looked at on their own merits to find you the best policy available
Why Choose Keith Michaels for GAP Insurance?

Specialist Schemes
We have specific insurance schemes designed to suit unique needs.

Discounts For
Limited Mileage
Enhanced Vehicle Security
2nd or 3rd Cars
Owners clubs
Secure Parking Access

Additional Benefits
Priority claims management
Like for like replacement parts following a claim
Staff have over 30 years' experience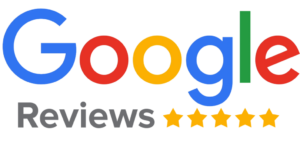 ★★★★★
Spoke to a helpful Chap called Matt Moody (great name by the way), who was anything but what his name suggests. He was patient with me and found me a really competitive quote. Would recommend!

Ryan Clark
★★★★★
Excellent service, after returning to UK after a long period away, they took care of my insurance needs in a very professional and efficient manner as well as being very competitively priced.

Kate Blackmon
★★★★★
A human voice answered the phone straight away and gave me a competitive quote quickly and efficiently, which I accepted. Confirmation processed quickly too. Efficient use of their time and mine.I am a new customer so time will tell whether I remain satisfied!

Richard Davies
★★★★★
Can never fault these guys. Renewed for the 3rd year running as they've great price and amazing customer service!

Jasmin Povey
★★★★★
I've been insuring with Keith Michaels for quite a few years now & have been very satisfied with the service. They have been very helpful & give a very personal service. Even after shopping around each time, (as we are all told to do!) Keith Michaels prices are still very competitive & hard to beat.

Michaella Double
★★★★★
Effortless process and wonderful service. Their tailored expat products take all the heat out of something that other insurance companies seem to want to over complicate. Cannot recommend highly enough.

Adam Oconor
★★★★★
As an expat with a home in the UK it was great to find a broker who had insurance companies on the books who were willing to recognise No Claims gained in the EU

Dave Friend
★★★★★
Honest guys. Very straight forward.

Arooj Bhatti
Get in Touch for your GAP Insurance Quote Today
Check out some of our customers' cars