The mantra of "best" car in our yearly round-up is a prestigious one. The top spots are reserved for noteworthy cars that not only impress with slick exteriors and punchy paintwork, but with exciting mechanical performances.
A car's value runs deeper than its sticker price. From the size of your budget to the power of a car's engine, our list of the best cars of 2020 goes into the finer detail of this year's most exemplary breeds out there.
With new government regulations and the production of new petrol and diesel cars set to be banned from 2030, the nation's preferred automotive manufactures have had to respond to sweeping change with ingenuity and hope. But is that reflected in their latest catalogue of cars?
What Happened to the Auto Industry in 2020?
Fashions are sometimes just as fast as the Porsche 911 Carrera, although rarely as slick and memorable. This year has been a defining moment for automotive manufacturing, from new legislation impositions in 2030 that will shutter the future trade (and design) of diesel and petrol cars, to the growing preferences for louder, larger infotainment systems integrated into a car's driving experience.
Shuttering Trade, Exhibits and Car Shows
With limited choice and growing safety concerns, many manufactures such as BMW had to shutter factories across Europe and beyond. This pushed car activity largely online, as forecasted demand elsewhere dipped not only due to COVID-19, but because of Brexit perils.
Respective trade shows in Paris, Detroit, New York City, Beijing and Geneva were all postponed, or migrated to online formats. Meanwhile, the FIA and other organisers (including Formula One) had troubles launching cornerstone race events in the early months of the motorsport calendar. From the Australian Grand Prix to the temporary suspension of Formula E, the cancellation, postponement or delay of sporting events became an unfortunate, and likely, trend.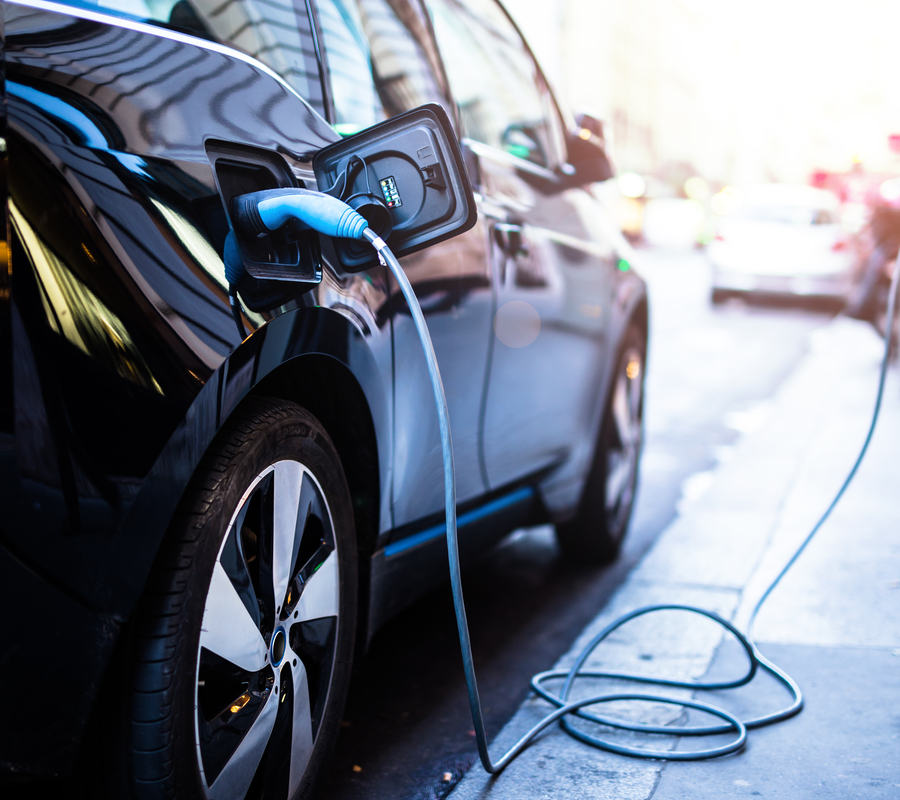 The Impact of COVID-19 on the Industry
As for car manufacturing, the drama of COVID-19 led to global disruptions, part delays and a general slowdown, causing many to focus on the future ahead. Yet, despite the operational slowdowns, car manufacturing has remained largely ambitious with rumours of clean, renewable energy sources and electric mobility, as well as driverless cars and automated factories, becoming even more possible.
New changes are afoot in car manufacturing as many models from 2020 have started to (playfully) incorporate ideas of electic mobility and new technological advances. The new Honda E, for example, has been touted 'best techy car of 2020' by many online pundits, primarily chosen for its novel use of an immersive infotainment system, which wraps the cabin in a panoramic screen.
Most Popular Car Models in 2020
As the year closes, critics and enthusiasts alike share their top choice for the best cars of 2020. Here are some of the favourite suspects:
5) Best Small Car: Ford Fiesta
An all-rounder characterised by its fun exterior touches, dashing interior, and total agility on the road, Ford's little Fiesta is a big contender for the most versatile car on the market.
Ford has ensured its favourable placing in the upper rankings of most marketable small car. Its sense of upstanding spirit, pep and matured design, seen in the seventh generation, has meant that expert curves and lines are not only the defining feature of this car.
As for its sportier cousin, the ST, visit here for spec details.
Slick, leather interior cabin
69 – 197 bhp
Fuel economy up to 65.7 MPG.
0-60 mph in 6.3 – 14.4 secs
4) Best Tech: Honda E
One of the few (possibly only) cars to rival Tesla's smarts, the new Honda E is a feat of technological ingenuity and automation that the market hasn't seen before.
Its futuristic exterior is an uncomplicated vision for the future of Honda's line-up, whilst its cabin has been refreshed with a full digitalisation of the driving experience. Technology has leaped through generations of advancements in a relatively small space of time, including smart assistance and entertainment systems that rival home setups.
The Honda E is testimony to technical engineering that can advance every ounce of driving as an experience. This represents Honda's first full-electric, urban driving experience, including a range capacity of 137 miles and rapid charging in just 31 minutes.
With a wide-reaching screen display, a key feature in its infotainment system, it not only replaces the rear-view mirror with cameras, but allows for greater control from both driver and passenger, even allowing for co-piloting. Merging safety with its sense of innovation, passengers can enhance the journey by searching for helpful information (such as charging locations) and send it across to the driver's screen in one convenient swipe.
Fully digital interior, including dash-wide screen setup
134 – 151 bhp
Economy: 3.6 mile/ kWh
0-60 mph in 8 secs
Electric Range: 129 – 132 miles
3) Best Fun Car: Mazda MX-5
Typically, affordability is a space reserved for hatchbacks. This crowd-pleasing, two-seater hasn't departed too far from the dimensions of its 1998 original model. The style is a bit punchier in the fourth-generation, with a more comfortably modern appeal.
Where spaciousness is still lacking, the purity of its handling, the naturally aspirated engine, and the manual transmission that nudges power to the control of its driver are but just a few touches that helps the MX-5 land sweetly as a top contender every year.
Its market competitiveness is an ode to why people buy these kinds of cars: it's an affordable bundle of joy that doesn't hold back on performance when it counts.
Mazda's "Jinba Ittai" philosophy defines the cabin: manual meets modern
129 – 181 bhp
Fuel economy: 37.2 – 44.8 mpg
0-60 mph in 6.6 secs
2) Best SUV: Land Rover Defender
A true test of its mechanical strength, the new Defender is a testament of versatility in driving on and off the road. For its starting price of £40k, fetching a better price on the second-hand market, the Defender is an upgrade on a familiar icon.
The customisation extends from an exhaustive list of engine ranges down to critical space decision in the cabin, including an optional third throw, and extra design features for tradespeople.
Modern character meets a tasteful revival of its old design, the Defender packs powerful performance thanks to its independent suspension, clever all-wheel drive, and latest tech, complete with a 2.0 litre, 4-cylinder petrol engine.
1) Best Dream Car: Porsche 911 Carrera
The 911 is an icon and this generation of Porsche, the Carrera, is wonderfully alive. The 911 Carrera is somewhere between the purist's dream and a powerful athlete; its iconic design shows that a car can balance style and substance. Thanks to a twin-turbo flat six rear engine, along with a wide chassis grip, the new 911 has both composure and a coolness that keeps it competitive. It offers a responsive, well-handled package that can run tracks and everyday routes in the most memorable way.
It's costly as an everyday driver, but for its competitive performance, the Porsche 911 is a bargain.
Modern cabin with a focus on the driving experience
443 bhp
What's Next in 2021 For the Industry?
As UK-wide legislation tightens and focuses on the likelihood of electric motoring as the cleanest road ahead for car manufacturing, the future of cars is quite optimistic.
To some it's a "car ban", to others it's an opportunity to clear away the slate of tired car designs in order to make way for the next generation of automobiles. The quirky figurehead and mogul of Telsa, Elon Musk, has been building a fond reputation for the possibility of a new gen of car models more capable of understanding our technological preferences in and out of a vehicle. With the growth of stock in Tesla, and its cult-like appreciation in many online circles, the future for cars is a finally looking bright.
If you're on the market for a new car in 2021, finding the right cover isn't an easy feat, especially if you drive electric. Fortunately, Keith Michaels are one of the UK's leading specialist insurance brokers To find out more, get a quote here.