Are you aware of your responsibility to manage your employee's car insurance policies? You and your company could be unknowingly at legal risk for not ensuring your 'grey fleet' has proper cover.
A grey fleet is where a number of your employees use their personal vehicles for business use. It allows your employees more flexibility and cuts your admin and maintenance costs. But do these benefits outweigh the risk you and your company face. This article highlights the legal obstacle that thousands of managers and companies unknowingly face by not ensuring their employees have the correct car insurance. It also covers how you can stay on the right side of the law.
According to the Health and Safety at Work Act 1974, your business has a duty of care to ensure that all drivers under your employment have the correct form of car insurance. Millions of people in the UK are driving without proper insurance for business use, making their existing policy invalid. Because the vehicles in your grey fleet are owned by your employees, they are responsible for arranging the car insurance. However, you're responsible for making sure that all employees using a vehicle for business use have the proper cover.
You may be at legal risk simply for not checking that your employees have adequate car insurance to cover business use. This is not to be confused with commuting, which is often included for domestic & social policies. Astonishingly, 1 in every 5 grey fleet drivers does not have the appropriate cover. This puts many businesses at risk of being prosecuted by UK law. Make sure you're not one of them. Find out more about business car insurance by clicking here.
How can I cover my Business?
An easy option would be to simply expand your fleet business car insurance policy to include grey fleet drivers. Although common this can be an expensive process, especially for companies with large fleets.
Another option is to encourage your employees to seek clarification from their car insurance brokers or providers as to exactly what they're covered for. Because many insurance companies require an admin fee for such requests, conflict can sometimes arise between the company and employee about who should pay.
Furthermore you could check each driver's insurance certificate to identify if a driver does not have the correct insurance. This can be time consuming and, due to the varying language insurers use, it can often be confusing. This task is often outsourced to a professional organisation that is familiar with the process and will be able to execute it most cost effectively.
The final option, which is the one we strongly recommend as a business car insurance broker, is to increase the communication with your fleet drivers. By actively educating them on what business car insurance they need and checking that they have the correct form of cover, you will be able to reduce the risk of being found liable in court for not ensuring that every driver has the appropriate cover.
Why am I Responsible?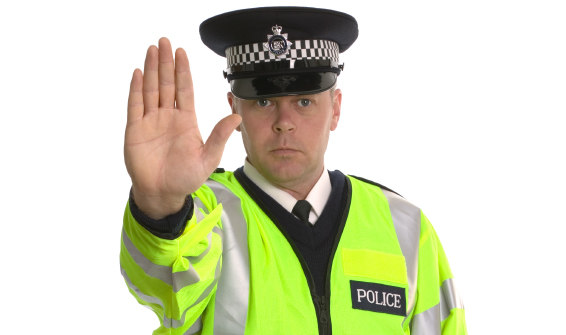 Thanks to the Health and Safety (Offences) Act 2008 a manager or supervisor can be identified as responsible and therefore liable if a business driver does not have the correct car insurance. This same revision also saw the maximum penalty fee rise from £5,000 to £20,000, which you may be personally responsible for.
Because there is currently no set precedent, it is up to the individual judge to decide exactly who is responsible for covering the costs of any accidents involving a driver using their car for business use without the correct insurance policy. However, it is not uncommon for a judge to place the responsibility on the business, especially if they've taken no actions to encourage employees to get proper cover.
The Magistrates also have the authority to enforce publicity, compelling the 'guilty' business to confirm their convictions to the press. This will damage your brand reputation and could lose business. Directors and managers can be dismissed and black listed, reducing their employability for several years. Make sure this isn't you by ensuring your employees know about which business car insurance policy they need.
How can Keith Michaels Help?
We have been a specialist business car insurance broker for several decades and have the knowledge and resources needed to ensure you and your workforce have the correct car insurance. We have a wide range of policies for companies and individuals that cover all manner of business use car insurance. We can help you if you're looking to insure your entire fleet, a company car or a grey fleet. Direct your employees to our business car insurance guide to educate them on the risks they face. Contact us today to find out exactly what car insurance policy you require and make sure you're protected.