Planned your 2016 holiday yet? If it's a driving holiday you want, we've included some unique ideas to help get you started…
1. Iceland
If you want… incredible car and scenic photo ops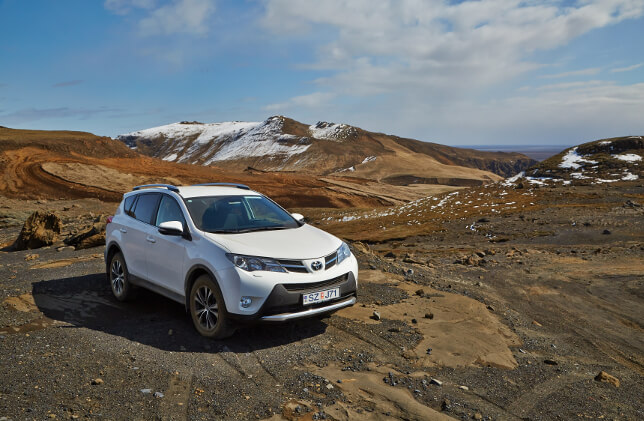 With its glaciers, hidden ice caves, volcanoes, waterfalls and mountainous terrain, Iceland is the ultimate photo-op driving holiday – the sights really do go on and on. With its famous 186 mile Golden Circle route taking you around the top Icelandic landmarks and more extensive 800 mile Ring Road route taking you round the edges of the whole country, there's so much to explore.
The best thing about driving in Iceland is that once you reach country road, there's almost no traffic at all, the winding roads are clear and free to you and your car.
However, it's worth bearing in mind that with Iceland's breathtaking scenery comes a challenge in the form of true Icelandic weather. You'll have to keep a close eye on the weather forecasts, particularly during winter as not all roads are cleared from snow and some parts are closed.
2. Italy
If you want… to experience the 'World's Greatest Road'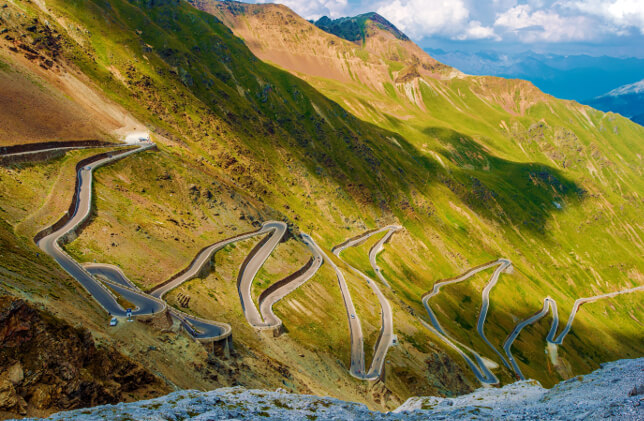 With stunning landscapes and glorious weather, Italy offers an exhilarating summer driving holiday. Hire a car, or even better, bring your own and drive around the sweeping roads and glistening waters of the Italian Lakes, and if you desire (which you probably do), move onto Stelvio Pass, once claimed to be the 'world's greatest road' by Top Gear.
If you want to get a true experience of Stelvio Pass, it's recommended* that you drive the route early in the morning and if possible, midweek, as the road has grown in popularity over the years with Supercar owners and enthusiasts alike.
As one of the Alps' highest mountain roads, Stelvio Pass offers fast scenic roads, nail-biting hairpin bends and its famous staggered turns, incomparable to anything else.
3. Peru
If you want… a challenging adventure on all terrain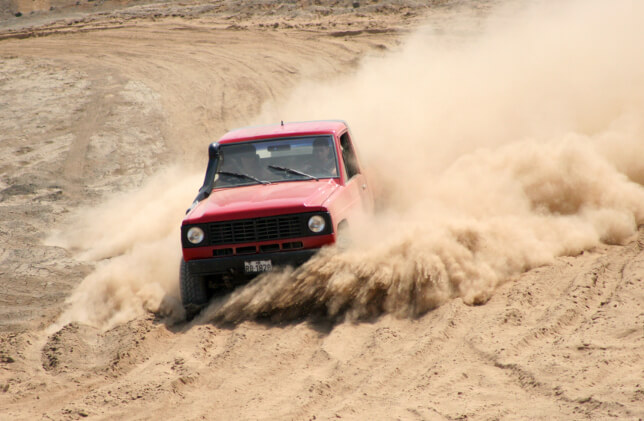 You may have heard that driving in Peru can be quite a challenge, however, if you want a true adventure, join a guided self-drive tour and take a 4×4 to Machu Picchu. With Peru's breathtaking archaeological sites, changing landscape and variety of wildlife, you'll be surprised at what you can discover on four wheels. Test your driving skills and drive through desert, mountain roads and jungle and experience all of Peru's famous terrain.
4. Austria
If you want… mountain roads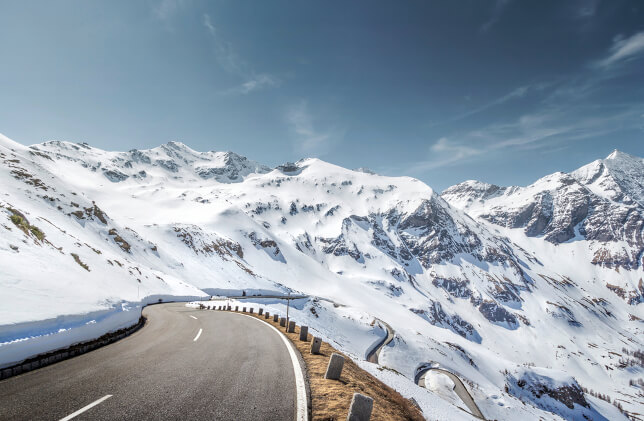 With the Alps, beautiful architecture and villages as an ever-present backdrop of this stunning country, Austria offers an array of scenic roads for you to enjoy. One road in particular is the Grossglockner High Alpine Road – certainly not one to miss.
Hire or bring your own car and experience this jaw-dropping alpine road – with sloping, winding turns and unique snow-dusted mountain views, Grossglockner High Alpine Road is a memorable drive you'll never forget, and truly is a key highlight of your Austria holiday.
5. United States – Montana
If you want… a bit of everything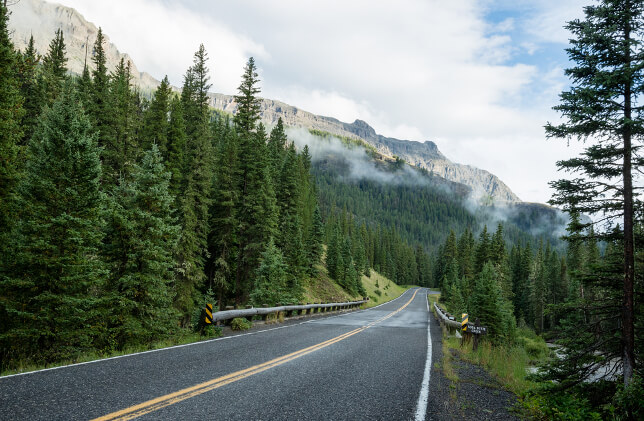 Montana – this Western US state is the perfect driving holiday if you're looking for roads with endless blue sky and varied natural surroundings. Drive along never-ending highways and roads accompanied by peaceful rivers and scenic forests, and if you seek mountain roads with long, winding bends, the Going-to-the-Sun road in Glacier National Park offers 50 miles of driving pleasure and Montana views.