At Keith Michaels we're renowned for insuring all types of vehicles. But recently we have gone particularly out of the ordinary with who we've covered… And we think we need to share it with you! Meet Character Cars.
Character Cars offer an out of the ordinary vehicle hire experience by providing unique and famous vehicles to make your special occasion truly memorable. Character Cars was founded by Mark Perkins almost thirty years ago, Mark is a long-term car enthusiast who got the car collection bug and has now built up a series of unique treasured vehicles he hires out to the public. So, I bet you're wondering which vehicles we have we covered for him? Well…
Introducing; The Ghostbuster Ecto
The first car we covered for Character Cars. Inspired by the Ghostbusters movie franchise (obviously) this Ghostbusters Ecto-1 replica is based on the car from the most recent Ghostbuster 2016 movie starring Zach Woods and Kristen Wing. With its loud siren and flashing lights, you can't go anywhere in this without getting noticed. A real hot shot with the kids, this easily recognisable iconic car brings happiness to children big or small! Especially when the exterior music is played.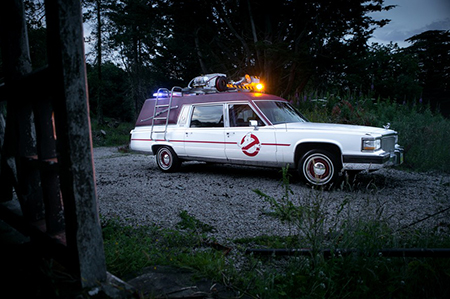 Secondly, meet Mutt Cutts
The second vehicle from Character Cars we've covered. This vehicle is inspired by the 1994 film 'Dumb & Dumber' and it was created as a tribute to the original Mutt Cutts van. It LITERALLY has shaggy ears, a tail, a nose and fake fur. Just like the legendary real deal. Oh, and it also manages to 'cock' it's leg when you need to top up the petrol. It's definitely one of a kind.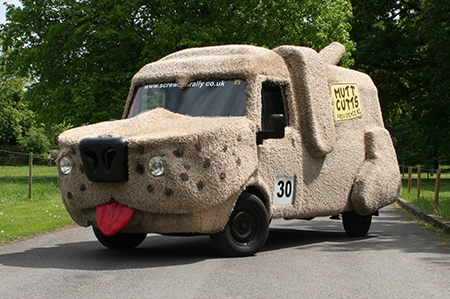 Thirdly, The Bat Collection
Available for the first time, we covered this collection recently and you couldn't find a foursome to give you much more of an an entrance. The eye-catching group named 'The Bat Collection' is the only opportunity in the world to hire the 1966 Batmobile (widely known as one of the most recognisable movie cars in the world), 1989 Batmobile (the way Michael Keaton got around in the 1989 film Batman), The Batboat (the one that appeared in the 1966 film Batman) and the Batcycle (Batman's motorcycle, of course) altogether! Iconic to say the least.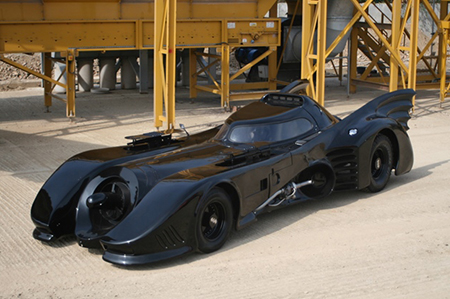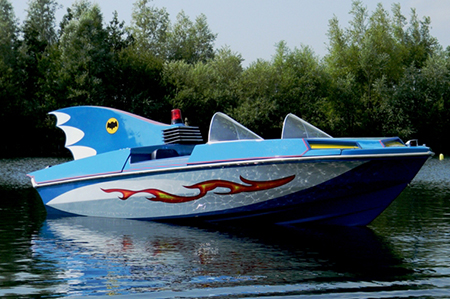 From insuring Japanese Sports Cars to Batmobiles we're the most versatile car insurance broker you'll find. No car is too advanced, modified or crazy for us. (As you can probably tell after reading this.)  If you need a quote, don't hesitate to contact us  today or click here to fill in our online quote request form. We look forward to hearing from you and we'll be in touch as soon as we can.