British sports cars have been around for more than a century and include some of the finest examples of these sought-after vehicles anywhere in the world.
The British automotive industry began producing cars with sporting performance in the early 20th Century and more and more manufacturers popped up as their reputation grew.
The earliest recorded use of the term 'sports car' was in 1919 in The Times newspaper and Britain has remained at the forefront ever since.
Some of the early pioneers no longer exist, but others have stood the test of time and have since been joined by a host of new manufacturers. All these British sports car brands share one common goal: to produce highly desirable vehicles with awesome performance to match their superb looks.
1. Aston Martin
Founded in 1913 by Lionel Martin and Robert Bamford, Aston Martin continues to leave enthusiasts drooling with its eye-catching performance sports cars and grand tourers.
The company survived multiple bankruptcies to become a global brand with dealerships in 53 countries. Its main production headquarters are in Gaydon, Warwickshire. From 2025, electric vehicles will be built there and at its site in St Athan, Wales, which also produces the company's SUV, the DBX. Its facility in Newport Pagnell is home to the Aston Martin Works classic car department focussing on the restoration of its timeless sports vehicles.
Classic Astons fetch incredible sums at auction and a 1956 DBR 1 was sold by Sotheby's for more than $22m in 2017. Aston Martin has a rich history in Formula One racing with its headquarters in Silverstone and its brand is also used on submarine and aircraft products.
Flagship: Aston Martin DB5
The most famous James Bond car of them all, the DB5. Aston only produced the DB5 from 1963-65 but it had a huge impact on the British sports car industry.
It owes its stunning looks to Italian designer, Carozzeria Superleggra. It was incredibly powerful for its day due to a four-litre, straight-six engine generating 282 horsepower and a top speed of 145mph.
The DB5 made its screen debut in the 1964 hit Goldfinger and featured in six further Bond movies. Some of Aston's other iconic sports cars include the Vantage, Vanquish, Valkyrie and the current DB12.
2. Austin-Healey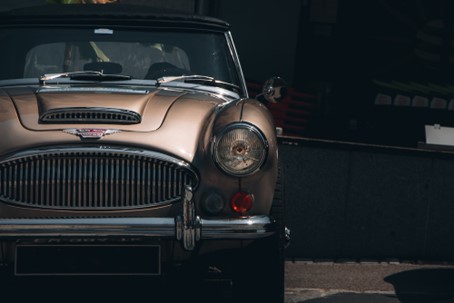 Established in 1952 through a joint venture of the British Motor Corporation and the Donald Healey Motor Company, this iconic brand is synonymous with British sports car manufacturing. Austin-Healey stopped producing cars in 1972 when a 20-year agreement between Healey and Austin reached an end, although by then it had gained a global reputation.
Flagship: Austin-Healey 3000
Designed to be a powerful roadster, this stylish vehicle boasted a three-litre engine producing 124 horsepower and a top speed of 114mph, which was rapid at the time.
Known as the 'Big Healey' to differentiate it from the smaller Austin-Healey Sprite, it enjoyed plenty of motorsport success by winning its class in numerous rallies and competing at Le Mans. Around 43,000 were produced from 1959-1967 and the vast majority were sold to the US market.
3. Jaguar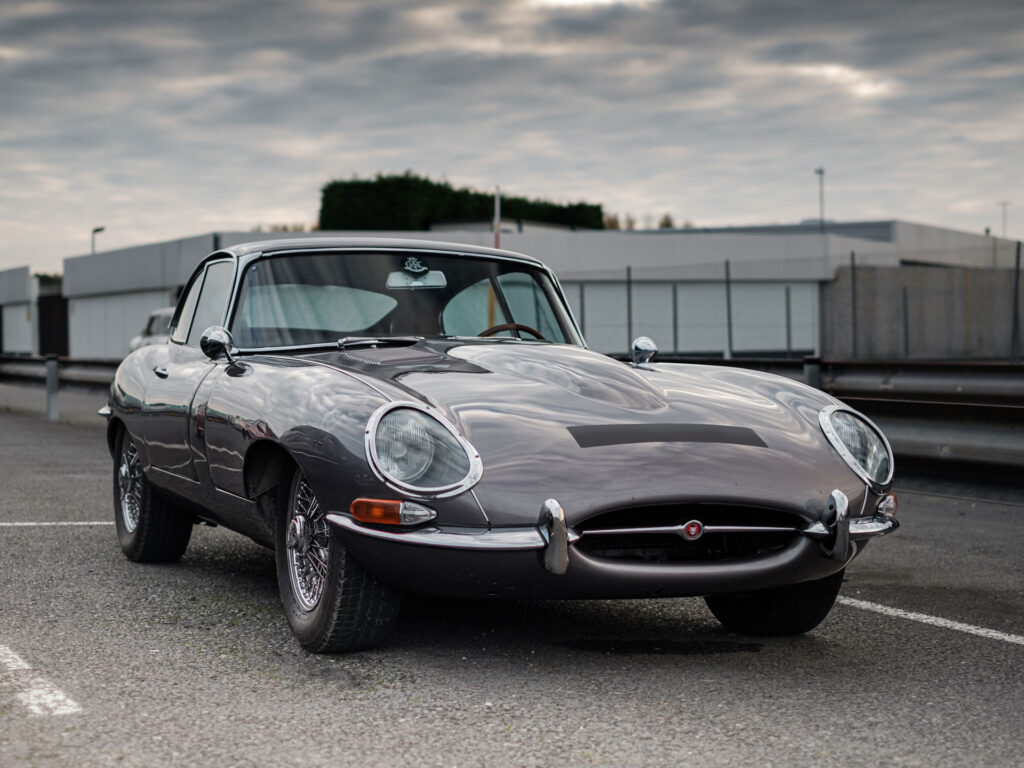 Jaguar's first car was the SS 2.5 litre sports saloon in 1935 and this famous British sports car brand has been producing vehicles ever since. Earlier than that, Jaguar made motorcycle sidecars under the Swallow Sidecar Company name before it moved into car body design and then vehicle production.
Since 2013, the company has belonged to Jaguar Land Rover with its headquarters in Coventry. Jaguar has an illustrious history in motorsport and continues to operate in Formula E.
The Mark 2 Jaguar used by Inspector Morse is one of the nation's favourite British TV cars.
Flagship: E-Type
Arguably the prettiest car of all time and undoubtedly one of the most famous British sports cars ever produced. The highly-desirable E-Type returned impressive performance figures thanks to a 3.8 litre, straight-six engine including a top speed of 153mph and 0-60mph in 6.7 seconds.
Jaguar produced over 76,000 of these gorgeous vehicles from 1961-75 and they were incredibly popular in the United States. Celebrity owners included Frank Sinatra, George Harrison and Elton John, while Prince Harry and Meghan Markle were pictured in one on their wedding day.
In addition to the E-Type, other significant Jaguar models include the popular XJ-S, XK and incredibly fast XJ220.
4. Lotus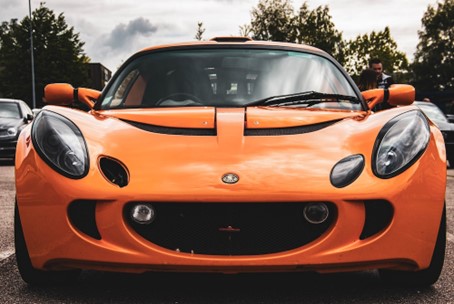 Lotus has a proud history in motorsport, winning the Formula One World Championship seven times and securing class victories at Le Mans on multiple occasions. Lotus has also produced some stunning, road-going sportscars since it was founded by Colin Chapman in 1948.
The Norfolk-based company is known for manufacturing lightweight sportscars with superb handling. Popular models include the Elise, Esprit, Exige, Elan, Evora plus the Lotus Carlton and Sunbeam.
Flagship: Evija
The Evija was launched in 2020 and is the most expensive electric hypercar in the world, costing upwards of £2 million. Four electric motors produce an incredible 1,970 horsepower with a top speed of around 200mph (Lotus is yet to clarify) and a 0-62mph time of under three seconds. A full charge takes 18 minutes and boasts a range of 250 miles. The Evija is incredibly rare as only 130 units have been made.
5. MG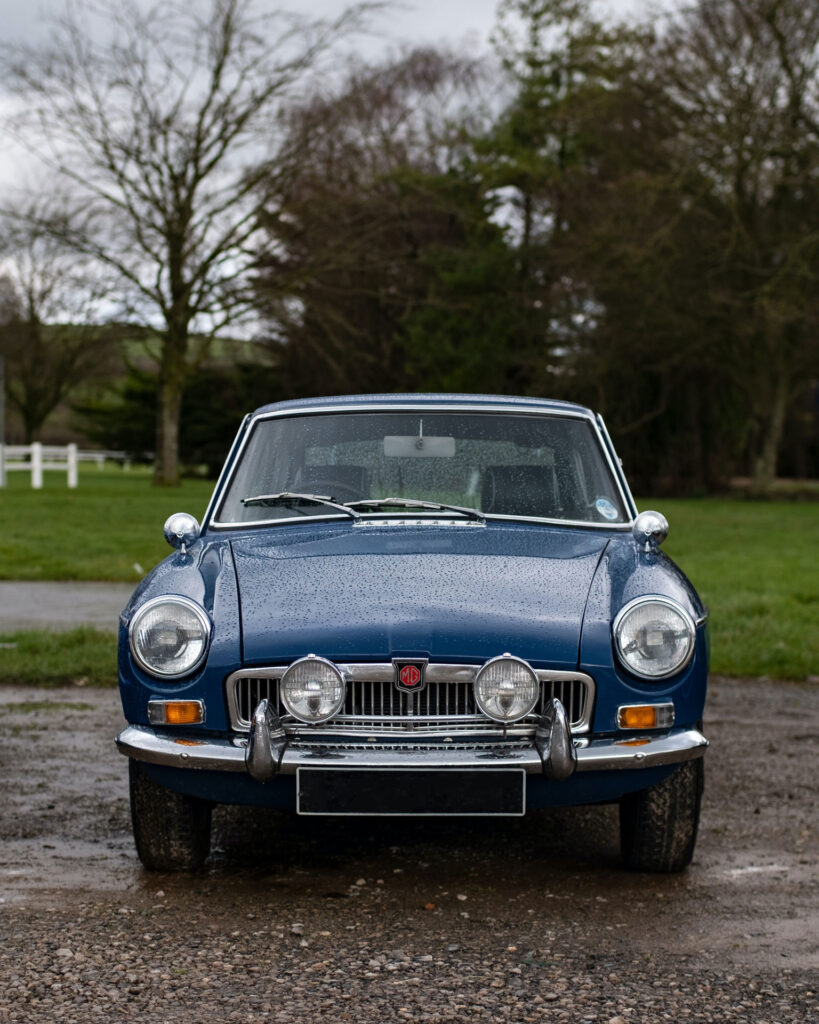 MG launched its first genuine sports car way back in 1923 and followed it with a succession of models that set the tone for the British sports car industry.
Best known for its affordable, open, two-seater vehicles, MG has undergone numerous changes in ownership but still retains a special aura and a devoted following to this day. The company was also heavily involved in motorsport and competed in Le Mans and the British Touring Car Championships.
Flagship: MG Midget
The MG Midget stood out during a golden age of British sports cars. First produced in 1945, thousands were exported to the United States, sparking an ongoing fascination with British sports cars from across the pond.
The open-top, two-seater Midget was the first post-war roadster to leave the Abingdon assembly lines. Its 1,250cc engine produced 54 horsepower, the performance was lively and its cool looks helped define the future of the affordable British sports car.
6. Morgan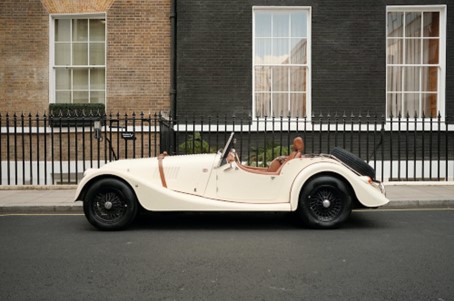 The Morgan Motor Company was founded in 1910 and is the antidote to mass-produced cars. It makes around 850, hand-assembled vehicles each year from its headquarters in Malvern. These striking sports cars are quintessentially British and highly sought-after resulting in waiting lists of several years.
The Morgan Plus 4 and Plus 6 roadsters are possibly the manufacturer's most well-known designs which have spawned a succession of later editions. The current Plus 6 is powered by a 3.0 litre, turbocharged engine producing 335 horsepower, a top speed of 166mph and 0-62mph in 4.2 seconds. Morgan blends craftsmanship with modern technology, such as the use of wood in the manufacturing process.
Flagship: Super 3
On top of well-balanced, two-seater sports cars, Morgan also makes three-wheeler vehicles including the current Super 3. Available in the UK and United States, this fun, open-top model has a naturally aspirated 1.5-litre engine producing 118 horsepower, a top speed of 130mph and reaching 0-60mph in seven seconds.
7. Triumph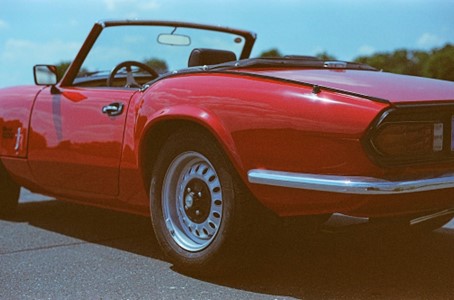 The origins of Triumph can be tracked back to 1885 as an importer and manufacturer of bicycles. It produced its first motorcar in 1923 and the company was acquired by Leyland Motors in 1960 and then British Leyland eight years later where it joined stablemates, Jaguar and Rover. The Triumph marquee was retired in 1984 and BMW have owned the rights since 1984.
Despite its chequered history, Triumph produced some cracking sports cars over the decades including the TR4, TR6, TR7 and Stag.
Flagship: Spitfire
MG defined the concept of the light and affordable British sports car – but the Triumph Spitfire elevated it to global levels. During its production life from 1962-80, around 317,000 were sold with three-quarters exported globally and 45% of those to the US market.
Named after the legendary World War II fighter plane, the Spitfire outperformed its chief rival, the Austin Healey Sprite, and came with wind-up windows and locking doors.
8. TVR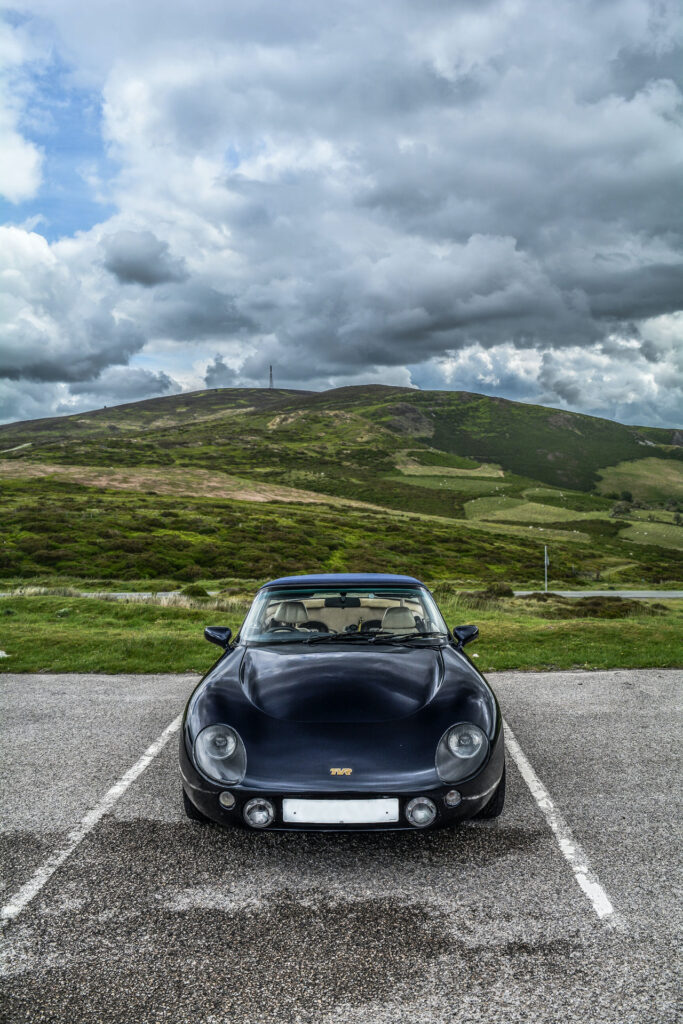 Once the third-largest specialised sports car manufacturer in the world, TVR has been making performance sportscars in Blackpool since 1946.
The company's first owner, Trevor Wilkinson, aimed to maximise performance by building lightweight cars on a tubular chassis with a front engine and rear-wheel drive – a formula which is still followed to this day.
A classic TVR is as unmistakable as rumble of its V8 engine and popular models include the Chimaera, Cerbera and Tuscan.
Flagship: Griffith
Production on the fibreglass bodied, two-door Griffith ran from 1990 until 2002, during which time it gained an army of loyal TVR followers who fell in love with its sleek looks and nail-biting performance.
Second generation Griffith launched in 2017 to coincide with TVR's 70th anniversary. It features a Cosworth-modified 5.0 litre, V8 engine producing 500 horsepower, a top speed in excess of 200 mph and 0-60 mph in four seconds.
Can We Help Insure Your British Performance Sports Car?
We have only scratched the surface in our feature on illustrious British sports car brands. McLaren, Noble, Jensen, Caterham, Sunbeam, Ultima, Sebring, Lagonda, Westfield Sportscars and Zenos are among those who didn't make our list.
With more than 30 years' experience, Keith Michaels will arrange an insurance policy for your sportscar whatever make or model.
Learn more about our performance sports car insurance here.