We love our mods here at Keith Michaels. Improving the look and performance of your car is a great way not just increase your driving pleasure, but brighten up the day of people you drive past.
However, there are ways you can go wrong.
So very, very wrong…
This Halloween, we're bringing you the horror that is the worst car modifications ever!
10. The Freddy vs. Jason
Behold, the monster mash-up! Half Ford Mustang, half Corvette, all awful. When your car just isn't enough, just buy another car. Don't try and create a mashup of your favourites. BeTTle, we're looking at you!
9. The Carrie
Sometimes, all it takes to spoil a perfectly decent car is the worst paint job ever. Seriously, there's a reason Range Rovers only come in a few colours… and this is it! Top tip if you fancy a mauve and red paint job on your car: Don't!
8. Hellraiser
Raising suspension is useful if you're offroading and need the extra clearance. It's also useful if you need to see over the traffic, or if you want to show off how bad your modification is.
7. The Shining
Bring out your Bacofoil, too! If your car requires other people to wear sunglasses to look at it, you've done something very wrong…
6. The Thing
Some say that you should fake it until you make it. But when it comes to car modifications… that's not always the case! If your best fake smile is this bad, maybe you should quit fooling yourself.
5. The Descent
Psst! When your tyre rubs against your rims, you've lowered your suspension too far! The lowering process can change the camber at rest, or when the wheel is raised as over a bump. This has two negative effects, reduced traction, particularly for braking, and increased tyre wear.
4. The Neon Demon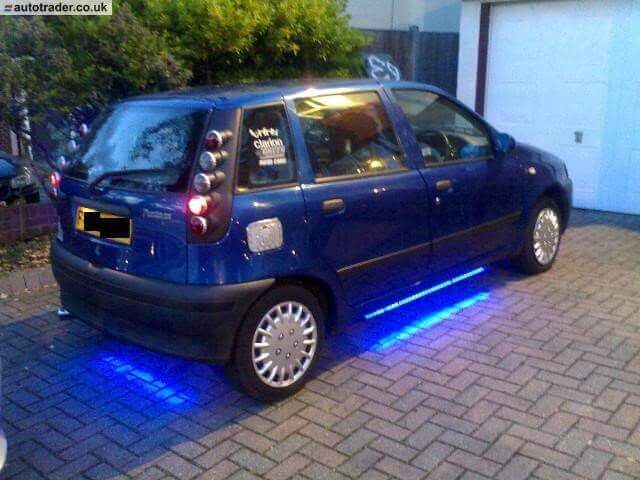 Don't be tempted by the lights you see in the dark… they might lead you to a Punto!
3. Psycho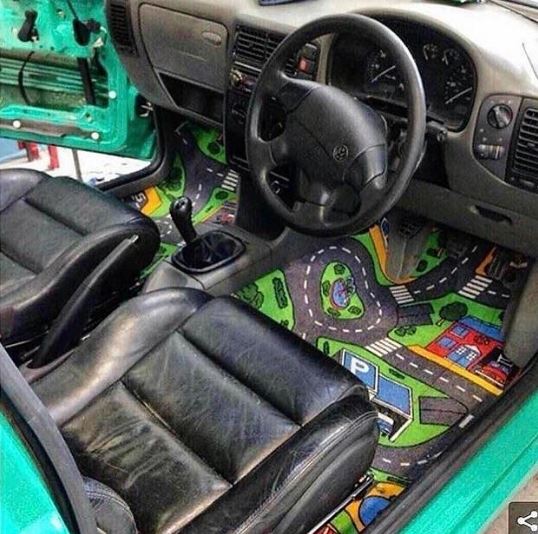 Source: Instagram
You own't only find this in modded cars. Sometimes regular cars have something horrible lurking within them. Occasionally, you see a perfectly good car with nice lines and a great look and then open the door to find a horror show!
Cheap plastic dash, maybe a shag carpet interior roof lining? Fuzzy steering wheel anyone? Or maybe this delightful children's play mat?
2. What Lies Beneath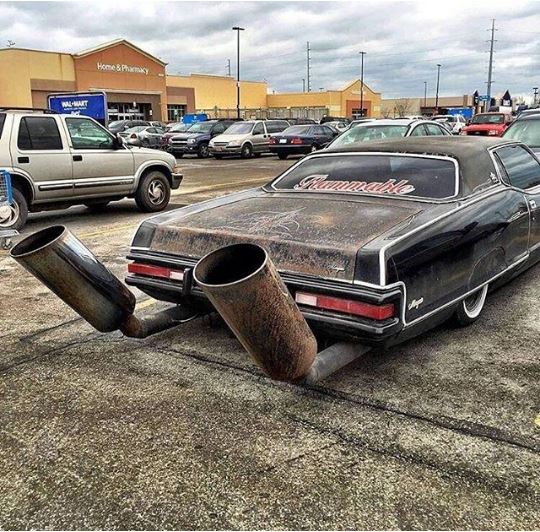 If it isn't the look that ruins your day, it's the sound! You always find these dodgy exhausts on the most undeserving of cars, causing a racket that only the owner and their mates think sounds fantastic.
1. It Follows
Low hanging fruit? Maybe. But the very worst modifications you can put on your car are bad spoilers. They're tacky and more often than not offer no performance benefits whatsoever. But they will get you put on lists like this!
And since looking at terrible mods is so much fun, here are ten more!