Looking for car insurance after a driving ban?
Though you've done your time and paid your dues, mainstream insurers will still consider you an increased risk. And if they offer you a quote at all, it will be much higher than expected.
If mainstream insurers are refusing to provide you cover or quoting too high, there are specialist insurers like Keith Michaels who are ready to help. So, avoid paying ridiculous premiums by reading this handy guide to getting insurance after a driving ban.
Drivers with convictions are more common than you would think, so you're not an unknown quantity. However, given the diversity of convictions available, the premiums offered are just as diverse. A general rule, however, is that the more severe the offence, the higher the premium. Be willing to negotiate with your insurers, the seemingly arbitrary nature of premiums allows some wriggle room.
Your previous insurer is certainly worth talking to. Depending on your circumstances, there may be some benefits, like a No Claims Bonus, you can leverage. Doing your research and shopping around is essential. Knowing your conviction code will give you an advantage during negotiations. Car insurance specialists like us are sensitive to convicted drivers and can offer a competitive deal on your insurance quote.
Finding Insurance After a Speeding Ban
After receiving a driving ban due to speeding, it can be challenging trying to find car insurance in the future, let alone fairly priced car insurance. While there's no denying that your premium is likely to increase, some specialist insurers will still be able to provide a good standard of insurance.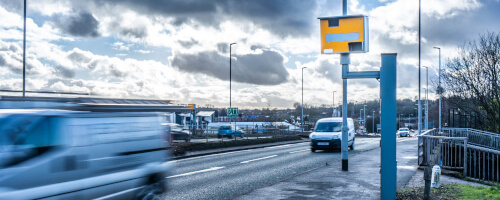 Banned Driver Car Insurance from Keith Michaels
If you're looking for insurance after a driving ban, Keith Michaels can help. We have 30 years' experience arranging cover for drivers after a ban.
Getting Car Insurance After A Driving Ban
Remember the Golden Rules:

Do Your Research

Use Specialist Insurers

Never Accept The First Offer
What Must You Disclose?
Disclosing material facts
You have a duty to disclose all 'material facts' regarding your circumstances to insurance companies. Material facts include anything that would have a big impact on any decision an insurance company would make. This includes deciding cover, setting premiums, and making settlements.
The insurance company has an onus to ask you sufficient questions to satisfy their decision making, so you shouldn't be caught out on some of the trickier elements, like unspent convictions.
Unspent or Unexpired Convictions
Unspent, or unexpired convictions are classed as material facts. The Rehabilitation of Offenders Act 1974 details how long it takes for a conviction to become spent. A driving ban is usually spent once the ban is lifted, but the almost inevitable accompanying fine lasts for five years after the sentence. So you could be unbanned, but still have an unspent conviction in the fine.
Talk To The Experts
At Keith Michaels, we understand that you are a person, not a policy number. We specialise in banned driver insurance and have a reputation for great service. Get in touch today to discuss your circumstances and our specialist brokers will be able to guide you to a competitive insurance quote.