Nissan Car Insurance
Our team are here to help
92% of our customers get a cheaper quote over the phone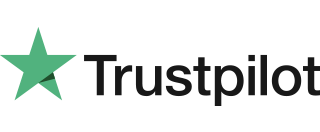 Rated 4.6/5 on Trustpilot
★★★★★
"Fantastic company with great customer services"
Natalie Probert
★★★★★
"for over 20 years the service has been exceptional"
Justin Wells – AmWorld UK Limited
92% of our customers get a cheeper quote over the phone
or
Nissan Car Insurance – UK & Imports
Nissan have created many high performance cars over the years, like the Skyline, GTR and Pulsar GTi-R. Each of them has left their mark on the automobile scene, but sometimes they're not available in the UK. Many enthusiasts will get them imported, but are often faced with high insurance costs. That was before they knew about Keith Michaels.
Keith Michaels are experts in providing car insurance for Japanese import cars. Over the past 30 years, Keith Michaels have developed a number of schemes to ensure we can provide cheap insurance to car enthusiasts. We've also insured a number of Nissan owners through import car insurance schemes. We are dedicated to finding the best insurance for customer with imported vehicles.
Nissan Skyline GT-R 34 Car Insurance
The Nissan Skyline is the definitive street car; the R34 is arguably the definitive model. Refined from the consumer preference for the smaller and more nimble R32 over the R33, Nissan reduced the R34's length by three inches. It offers superior performance in all departments over its predecessors. To many it was the dream street […]
---
Nissan GTR Insurance
GTR Car Insurance from Keith Michaels The Nissan GTR is one of the highest performing supercars that ever rolled off of the Nissan production line. Replacing the Nissan Skyline GT-R line, it was released in Japan and the US back in 2007. If you wanted a GTR though, you would have to import it, as […]
---
Nissan Pulsar GTi-R Insurance
Nissan produced the Pulsar GTi-R between 1990 and 1994 in order to enter rallying – a certain number had to be produced for the road for each manufacturer to compete. What was produced was a 2.0 litre turbocharged car, 4 wheel drive, large rear wing and bonnet scoop. A completely different car to the standard […]
---
Nissan Skyline Insurance
Nissan Skyline Insurance Now one of the most well known and popular motor sport high performance cars, the Nissan Skyline dates back to 1955 when it was first released in the Japanese market. It took 50 years, numerous model updates, and quite a few Hollywood appearances before the USA and the UK embraced the excellence […]
---
Modified Nissan Car Insurance
There is an abundance of after market parts for Nissan enthusiasts. With drivers making improvements to alter their cars aesthetics and performance. As a specialist provider of modified Nissan car insurance we are able to get you the best quote on your modified Nissan.
Keith Michaels and your Nissan Insurance
Whether you're looking to insure your Skyline, GTR, or Pulsar GTi-R Keith Michaels will find you the best policy. Quite a few of our Nissan car insurance experts are also Nissan owners and enthusiasts themselves. So we know these cars as well as what it takes to provide the best car insurance policies.
We can also accommodate for any modifications you\'ve made to your Nissan under one of our Modified car insurance policies. We already provide bespoke policies to many owners. We can provide insurance policies for both imported and UK models, so contact us today to get a cheap insurance quote for your Nissan.
Our Nissan Insurance Policies average at a premium of just £500 because we're committed to providing cheap car insurance to our customers. In order to get an insurance quote for your Nissan Skyline, GTR, or Pulsar GTi-R give one of our Nissan insurance experts a call today on:
Jeremy Pocock – 0208 329 1157
Christian Wheatley – 0208 329 1155