All Volvo Models Insured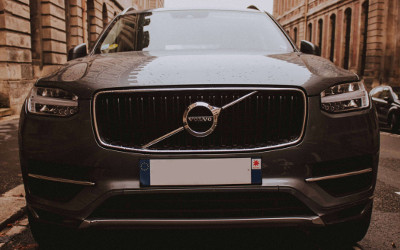 Everyone knows Volvo as the safe, solid and reliable car brand. They are best known for their angular family estates throughout the 1960s to 80s that could hold everything including the dog. However, alongside their famous estates, Volvo also produced the sleek P1800 famously used by Roger Moore in The Saint.
Volvo raced an estate vehicle in BTCC in 1994; the 850 T5R. Not only were these cars quick, but they could carry a great amount – hence they became favourites of UK police forces.
However, more important than any single vehicle, was in fact the invention of the 3 point seat belt in 1959 by one of Volvo's engineers. They later released the patent so that all manufacturers could use it.
The Volvo Range
Today, Volvo manufactures SUVs with the XC range, estates with the V range and saloons with the S range. Having offered the XC90 and XC60 for some time, Volvo now has an SUV range that accounts for more than half of all the cars it sells.
In July 2017, Volvo announced that new models launched from 2019 onward would be fully electric or hybrid-electric.
If you're the proud owner of a Volvo, Keith Michaels can arrange an insurance policy tailored to your individual circumstances. No matter the model you own, we will endeavour to source you a competitive quote. Please feel free to request a quote online or give us a call.
Modified & Classic Volvo Insurance
We understand no two insurance policies are the same. For instance, your Volvo may be a cherished vehicle over 20 years old, or it may have aftermarket modifications. Therefore, in addition to our standard policies, we can also provide cover for classic and modified Volvos. Speak to a fellow enthusiast and get in touch today for a quote.
Polestar Car Insurance
Polestar has been associated with Volvo for several years as a performance partner, and going forwards, being fully owned by Volvo cars, they will be developing electric performance vehicles.
At the time of writing, the Polestar 1 and 2 have been announced. These both offer significant performance – especially the Polestar 1 with 601bhp and a £139,000 price tag.
As performance car insurance specialists, we have 30 years' experience arranging insurance for owners of performance vehicles like the Polestar 1 and 2. Get in touch today for a competitive quote.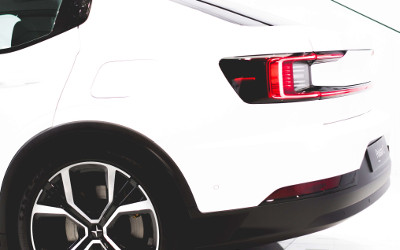 The Keith Michaels Difference
30 years' experience
Every customer is treated as an individual, not a policy number
We are a UK-based office, not a call centre
We are completely independent from any insurance company
All policies are looked at on their own merits to find you the best policy available
---
A Guide to Volvo – FAQs
Are Volvos good cars?
Volvos are renowned for being one of the more reliable car brands around. In ReliabilityIndex's 2019 study, they scored Volvo 127, placing them 23rd in their list of 40 brands – a positive, average score.
In addition to reliability, Volvo have a strong focus on driver and passenger safety. Their goal is to completely eradicate death and serious injuries caused by Volvos by 2020. Their commitment to safety shows – there are nine Volvo models including the Volvo XC90 – in which no one in the United States died in the four years from 2009 to 2012.
How many miles will a Volvo last?
Many Volvo owners state that their cars have lasted up to the 300k mile mark, but more realistically, the car will last up to around 200k . Like anything, this will entirely depend on how well you maintain and look after your car.
Are repairs on a Volvo expensive?
Though they are by no means one of the most expensive brands, they are on the higher end of the scale for repair costs.
What is the best Volvo car?
This will depend on your needs. Their range includes medium-sized hatchbacks, saloons, estates and SUVs – so if you have children and a dog, there's plenty of choice with their larger vehicles. If it's you alone, hatchbacks like the V40 are perfectly suited to everyday, reliable driving.