The future of diesel cars seems uncertain. With ever-increasing environmental consciousness, and the sale of new petrol and diesel cars being  banned  by 2030, many drivers are left wondering; are diesel cars worth it? We explore the future of diesel cars, and whether or not we should still be buying them.
2021: The current state of diesel cars
Today, diesel cars face increased first-year road tax over petrol cars. In addition, owners of diesel cars are faced with emissions surcharges and extra parking fees. 
Research shows that this financial crackdown is having an effect. A recent BuyaCar survey found that three in five diesel drivers planned to change their car for a petrol. This change in attitudes has led to nearly all new diesel cars being discounted. In fact, they are now usually cheaper than many of their petrol counterparts. 
So, what do you do if you own a diesel car? Should you sell now before the price of diesel cars collapses, or do you ride it out? If you're looking for a new car in 20210, or the coming years, should a diesel car even enter the conversation?
Facts About Diesel Cars in the UK
The number of UK diesel car registrations have fallen 81% year on year
New fuel car registrations fell 13% in Q2 2020
Over 4 years, new diesel car registrations fell by 90%.
Diesel Car Road Tax
Unlike annual road tax, which is fixed at £150 a year for most cars, first-year tax rates are still based on carbon dioxide (CO2) emissions.
A new diesel car usually emits between 111 and 130g/km (grams per kilometre) of CO2, making a one-off road tax payment of £160 for the first year, under the old system. However, as of 1st April 2017, new legislation dictates that the price will now be either £175 – for those that meet the RDE2 standard, or £215 for those that do not. Find out more about tax rates for diesel and petrol cars on the government website.
It's also worth pointing out that after the first year of road tax is paid, diesel cars will be charged the same as petrol cars, meaning your £150 annual bill remains the same, whichever of those two fuels you choose.
Benefit-in-Kind Company Car Tax
While the first-year increases are relatively minor, the Benefit-in-Kind rate rise is an annual rolling tax hike for diesel cars – and it's retrospective. All diesel cars registered on or after 1 January 1998 are impacted, though diesel hybrids are exempt from the increase.
The BiK diesel tax hike came into effect on 6th April 2018. Any new diesel car registered in 2019 is subject to a 1% increase in the diesel tax supplement, from 3% to 4%).
So, if you earn £40,000 a year and drive a diesel Audi A4 and make no employee contributions or payments for private use, you pay £1,840 a year in Benefit-in-Kind rates, as opposed to the £1,737 you would have been paying previously.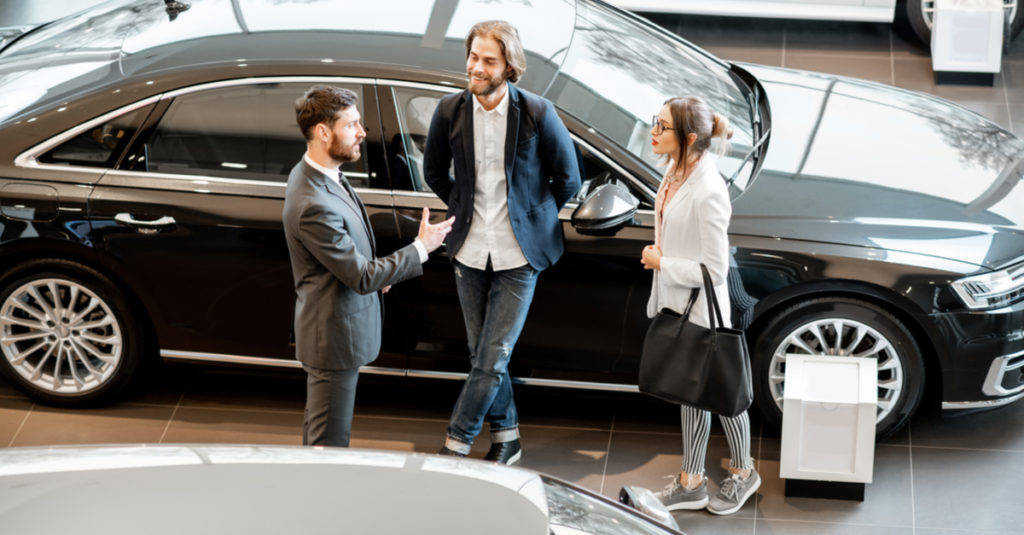 Clean Air Zones
Following on from the government's UK Air Quality plan, several cities are investigating and setting up cleaner air zones. Many will target all combustion vehicles, not just diesel cars. Oxford went one step further and proposed a complete Zero Emission Zone (ZEZ). The final consultation for this took place from Friday 20th November to Sunday 17th January 2021. Since then, it has been announced that the ZEZ will go beyond this test, and be fully introduced in Summer 2021. This will then be done on a wider scale in spring 2022.
The plan would phase out diesel and petrol cars entirely, starting with non-zero emission taxis, cars, light commercial vehicles and buses all banned from certain roads, and all non-zero emission vehicles across the city centre by 2035. 
Should I Buy A Diesel Car in 2021?
Buying a new diesel car in 2021 will mean having to pay tax in a higher band if your vehicle doesn't adhere to the Real Driving Emissions 2 (RDE2) standard for nitrogen oxide emissions.
What is RDE2?
All new cars must be put through RDE2 testing as of September 2019. There are two stages to the test; during the first stage cars can emit up to 2.1 times the amount of nitrogen oxide during testing, and during the second stage, they can emit up to 1.5 times. They can emit no more than 80mg/km of nitrogen oxides per kilometre, and this becomes mandatory for all cars from January 2021.
Second-year tax rates
The second-year standard rates on diesel cars are £10 higher than alternative fuel vehicles like hybrids and vehicles powered by bioethanol and LPG. Vehicles with zero CO2 emissions pay no tax. When it comes to road tax, there is no benefit to buying a diesel car over other types of cars.
Selling a diesel car in 2021 and beyond
The biggest issue you need to consider is resale value. Who will want to buy your diesel car when you want to sell it in five years' time? Particularly considering the UK government push towards electric vehicles. Competing with government initiatives, such as the £3000 plug in car grant, will be the biggest problem with buying a diesel car in 20210.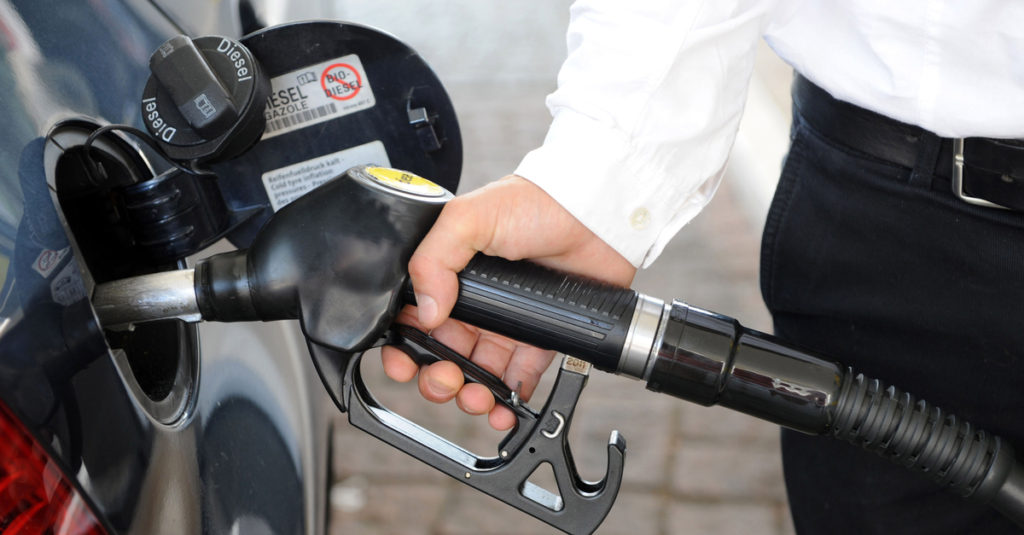 Are Diesel Cars Being Phased Out?
The government announced in 2020 that the sale of new petrol and diesel cars will be banned by 2030, along with most hybrid cars that use existing technology.
Although it sounds like a drastic measure, the policy may not actually have a very dramatic impact on the industry. That's because the motor industry expects that the majority of cars sold will either be more advanced hybrid cars that are exempt from the ban, electric, or even hydrogen-powered in 22 years' time. Even if your petrol or diesel car is still running in 2030, there are no plans to ban it from the roads entirely, as second-hand sales are expected to be unaffected.
What Happened To Diesel Cars?
The Rise of Diesel
Back at the end of the twentieth century, diesel was celebrated as the solution to rising greenhouse gas emissions. In 1997, 192 countries, including the UK, signed the Kyoto Protocol, a global pledge to reduce greenhouse gas emissions to 12.5%.
To help meet this target, then Prime Minister Tony Blair introduced new vehicle taxes that favoured diesels, thanks to their comparatively low CO2 emissions. When compared to petrol cars, diesel appeared to be the greener solution.
Why were diesel cars considered green?
In the late nineties, electrically injected common-rail fuel systems were being developed for mass production. Pioneered by the Fiat group, but later acquired by Robert Bosch GmbH, the modern common-rail injection was an evolution on technology that had been around since the sixties.
In principle, common-rail fuel systems use high pressure injections to deliver a large number of smaller fuel droplets, giving a much higher ratio of surface area to volume than lower pressure diesel engines.
This provides improved vaporisation from the surface of the fuel droplets, and so more efficient combining of atmospheric oxygen with vaporized fuel delivering more complete and (most importantly) cleaner combustion than petrol.
The first passenger car to use the common-rail system was the 1997 model Alfa Romeo 156 2.4-L JTD. Later that same year, Mercedes-Benz introduced it in their W202 model and manufacturers never looked back.
By the turn of the century, sales of diesel cars soared from just 19% to a record high of 56% in 2011. Buoyed by moral superiority and promoted by the government, diesel was set to take over as the fuel of the 21st century.

Volkswagen and the Fall of Diesel
"Dieselgate" was a scandal that started during the height of diesel car popularity, and its ramifications echo down today.
In the early 2000s, as Tony Blair was planning the diesel tax cuts, then chief scientist, Sir David King supported the Prime Minister, despite  knowing that diesel cars produced high levels of nitrogen dioxide.
Accusations about testing methods were raised, but car manufacturers assured watchdogs that all was well. The EU was aware that some car manufacturers were using "defeat devices" to cheat exhaust emissions readings. In 2007, they put a ban on these devices.
Four years later, an EU commission discovered that the levels of harmful nitrogen dioxide emissions in a number of cars were 14 times higher than EU standards. Other studies showed how diesel cars polluted way above levels achieved in a laboratory when under real-world driving conditions. One report found that diesel cars were putting out 25 times the legal limit on the road.
This all came to a head in the USA in 2015. The Environmental Protection Agency accused Volkswagen of installing illegal emission manipulation devices. VW admitted fault, but stayed quiet on the details. But, when the Justice Department started investigating, they uncovered something shocking.
Volkswagen had been lying about how green their diesel cars were for years
More than half a million cars in the US were installed with defeat devices that had been putting out fake readings on emissions tests since 2005. There are even claims that VW's supplier, Bosch, sent a letter of warning against the illegal use of its technology.
VW's stock went into freefall and within a month they admitted that defect devices were installed in over two million cars across the VW range, as well as in Audi and Skoda models.
By the end of 2015, VW recalled over 8.5 million cars, admitting that they had cheated on CO2 emissions as well as nitrogen oxide emissions. The company was hounded in the courts by governments all over the world.
Court battles raged for the next two years, with VW paying out billions. Allegations against Bosch of being involved in the affair become more substantial, with documents used in a US court saying manipulations in emissions tests had been "an open secret" between VW and its subcontractor.
Volkswagen was stuck with millions of recalled cars and started making changes to them to get them back out into the market. The drive to retrofit older diesel cars helped to create new standards for manufacturing and testing, but it does little to reduce the rise of hybrid and electric alternatives.
Today, the market share of diesel cars in the UK is around 25%. This is projected to reduce every year as more consumers – and indeed manufacturers – move away from diesel cars. Diesel received another blow when Porsche announced that it would cease production of diesel cars in favour of electric and hybrid alternatives.
In 2019, the market share of diesel cars in the UK was is around 25.7%. This is projected to reduce every year as more consumers – and indeed manufacturers – move away from diesel cars. Diesel received another blow when Porsche announced that it would cease production of diesel cars in favour of electric and hybrid alternatives. 
Today, data from the Society of Motor Manufacturers and Traders shows that of the 1.244 million new cars sold in the UK in 2020, just 209,000 have been  diesel's market share is down to a mere 16.8% so far this year, down from 25.7% in 2019. Including mild-hybrid diesels that rises to just over 20%.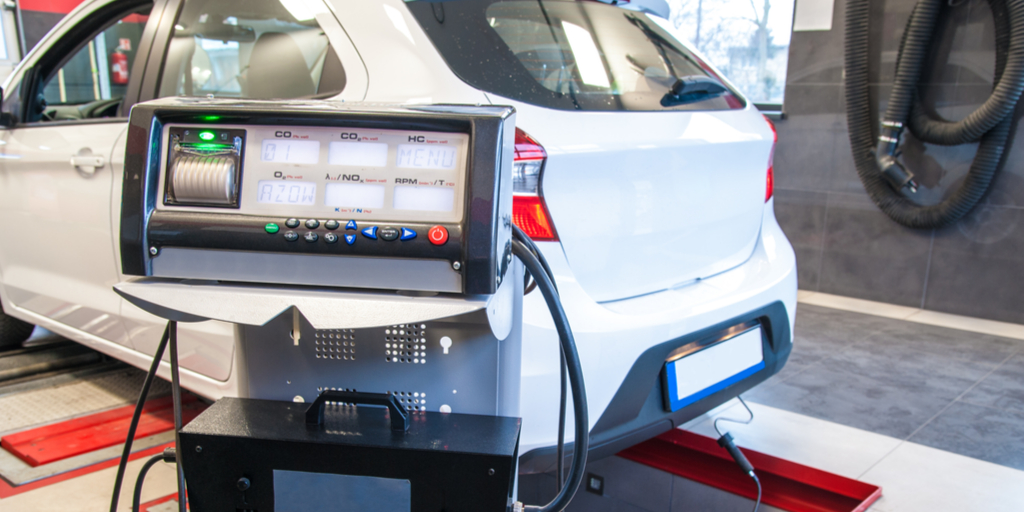 The Future of Diesel Cars
The future of diesel cars has the writing on the wall, as the sale of new diesel cars will be banned., However, there will still be older diesel vehicles on the road and as long as they are, we'll insure them. Contact us today for a quote.