Whether you're after a bargain, or a just like to collect different models and makes of cars, drivers can think outside of the box when shopping around for their next ride. The four walls of a conventional showroom don't often fuel the imagination, especially if you're in the market for something more noteworthy.
Perhaps you're considering buying a car from auction? If you're a newcomer and this is your first time negotiating with auction traders, our guide will help you navigate the unknown to find out if buying auction cars is right for you.
What kinds of cars sell at auction?
Every week, the motor industry anticipates that more than 12,000 cars are sold at motor auctions. Increasingly common and, as a popular event amongst seasoned car enthusiasts, car auctions attract attention from a range of new and veteran buyers across the country annually. Car auctions and automotive memorabilia are events that can be public or private, ranging from professional auction houses like Manheim, BCA (the British Car Auctions) or RM Sotheby's to classic car events, such as Bonhams or Silverstone Auctions. Even niche interests are represented, including ex-police auctions.
The catalogues and events will vary, but these events often showcase a mix of desirable cars and others at wholesale. For those after something with pedigree, such as private collectors, car auctions are ideal for finding vehicles with prestige and collectability.
Car auctions have a reputation for catering to a wide spectrum of different interests. Car auctions have been responsible for some of the most famous and exclusive private car sales, including a few celebrated Ferrari models. Often these cars are rich in history and demonstrate more than just slick exteriors: the likes of revered motorsport icons like the Jaguar D-Type (1955) that won Le Mans in 1956 is just one example of a famous car sold through auction.
Celebrity cars, nostalgic models, and unusual vehicles also fetch interest from auctions, including Steve McQueen's Porsche 917 and John Lennon's Rolls-Royce.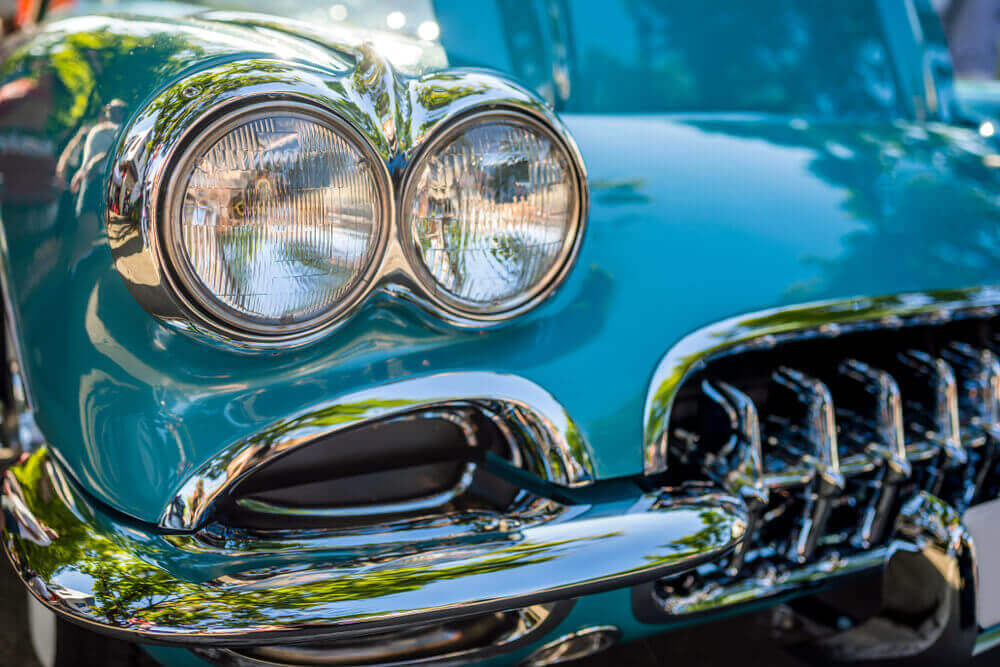 Why do people buy cars from auction?
Car auctions attract favourable attention for many reasons. Often used cars can be bought at lower or more affordable prices, especially compared to showroom prices. Many car enthusiasts attend these events eager to close a deal on their next specialist or rare car. Other than seeking a car at a more affordable cost, you may find that people buy cars at auction because it can be speedier, especially if there are fewer bidders.
Compared to a private seller or other website, an auction can get you the car you want without the queue or delays. Depending on the event, auctions can be an opportunity to buy rare or unusual vehicles that don't often enter the mainstream market.
It's with the help of expert tips that you can identify the difference between a deal and a disaster. Bidding on a car at auction can go either way: you can secure your next car at a bargain price or pay too much. When you know what to look out for, you can find a rare or good condition car at good value.
Buying a car from auction – expert tips
Expectations
Car auctions are competitive. This means that responsive and quick bids can often be favourable because cars can sell faster at auction than a conventional showroom. It's not just about speed but understanding what you're after can help narrow your interest in potential cars to buy from auction. Cars available to buy from auction can be limited, which means deals are once in a lifetime. It's not like a showroom where there's greater availability of stock at the same deal. This might mean that your bid strategy is less emotional, and you focus on finding greater value from a deal.
Etiquette
The crowds are made up of a car dealers, private buyers and collectors, enthusiasts, and car resellers like supermarkets. You'll be contending with a variety of car experts, bargain hunters and those with casual interest in the catalogue of cars on show.
The auctioneers will guide the process, helping it to feel natural and easy to cast bids on the available car for auction. It's important to listen to the auctioneers and focus on their direction because they will manage the bidding. As they introduce new items from the catalogue, you'll be told about each car, such as service history and whether it includes a V5C or logbook.
Make sure you're positioned where the auctioneer can see your clear bids, making sure you gesture obviously if you're interested in the car. The auctioneer will acknowledge every bid. Use this moment to respectfully make a bid for a car of your interest.
Is it cheaper to buy a car at auction?
Buying a car cheaply at auction is possible if you study car values and understand how to strategize bids to pay less, not more, for a vehicle on show. Auctions are often known for cheaper car deals, but you need to know what you're looking for. If it's available, start by researching the catalogue of cars on display. If not, keeping abreast of car values and the marketplace as a whole will help you narrow down the deals, from the disasters.
In some cases, the value of a car is subjective. This means that buying cheaply really comes down to your perception of a vehicle and what you're willing to pay for it. If the auction is showing rarer vehicles, then judging a cheap bid will be more difficult. It's worth benchmarking your bids against the perceived value of a car and its market worth.
Are online car auctions legitimate?
Similar to the auction process, some sites offer online shopping where bids can be managed from your mobile or tablet. Whilst this can be more convenient, it's important that you still research each vehicle along with the reputation of the seller or auctioneer. Unlike online auctions, the benefit of buying from an auction event is that you can often see the car before you buy. It's essential that you're fully aware of the car before you bid for its ownership. Without the right information, you could be making a costly mistake.
Are eBay cars auctions safe?
Car auctions are similar but not the same as online auto auctions, including popular sites like eBay. Online auctions on eBay can be, generally, slower and work through a bidding system. If there's a lot of interest in a car, then it can sell quickly, or the bids can exceed your budget. If you're wondering whether eBay is safe, then you can rest assured that the site uses secure payment methods and offers Vehicle Purchase Protection (VPP). These steps help to protect buyers from fraud.
Car auction takeaways
With the help from these top takeaways, get prepared for your next car auction and avoid the common pitfalls, from costly bids to overpriced vehicles.
1. Set Expectations
Get a good idea of what you're looking for and, if you can, research the car auctions catalogue for inspiration. The more research you do about an auction, the better prepared you will be.
2. Price isn't always the only priority.
Whilst price is a top priority for most, the value of car can come down to your perception of it. If it's a rare or collectible model, you may be willing to pay because of its personal value. This is often the case for car enthusiasts.
3. Patience helps.
Always take your time and research the full catalogue of cars available. Explore the other cars on show and don't limit yourself to any one option. Instead, plan for back-up cars of that capture our interest and consider making bids for those, too. This way you will avoid any disappoint if the car you're interested sells quickly.
4. Stick to a budget.
Plan to have a maximum budget and stay within it. A car at auction is unaffordable if it breaks your budget. Spending beyond your limit can be a costly mistake.
Is buying a car at auction worth it?
Car auctions can be valuable for those looking for a bargain, or something a little more special. But that's only if they stick to a budget and do your research before the auction starts. Depending on your goal – be it to buy an affordable car or a rarer model – you'll need to set expectations beforehand.
Need help?
If you've just secured your dream car at an auction, you need the right level or protection to keep it safe on the roads. Get in touch with our expert brokers today and we'll help you find ideal cover that looks after your car.