The UK countryside has a reputation for its lesser travelled paths, stunning views and boundless opportunity for adventure. From afar, Britain can look like an impressive scene of sloping hills and non-descript lanes that zag endlessly through its variety of landscapes. For off-roaders, the temptation to explore has never felt more exciting.
These nondescript tracks and trails were once the playground for 4×4 adventuring in the countryside. The Natural Environmental and Rural Communities (NERC) Act, which was developed in 2006 to amend the laws regarding "rights of way and mechanically propelled vehicles", restricted access across England and Wales to public byways (or BOATs) and unclassified roads (UCRs). Yet, these 'green lanes' still stretch for miles across the country.
If you've ever imagined touring those rural green lanes that criss-cross the UK countryside, then here are a few things to remember.
What is Green Laning?
'Green lanes' is a popular term for any roads that are rural or not surfaced with a hard covering, such as Tarmac. But the phrase is loaded with extra meaning. Many drivers suggest that these lanes are green because of the low footfall, lack of traffic, or the natural elements that grow and roughen the tracks.
These tracks and trails are open for motorised vehicle use. These are often ancient, overgrown lanes that form a larger network across the British countryside. The popularity of these roads for adventurous off-road driving has gained the (unofficial) name of 'green laning' or 'green roads'.
If you're mapping out your next adventure and what to understand which routes you can legally access, you will need to search for either of the following:
Byways Open To All Traffic (BOATs)
Unclassified Country Roads (UCR)
Not all byways or trails are open for public use or motorised traffic. A Traffic Regulation Order (or TRO), for example, may restrict the kinds of travel and use permitted on certain routes. Before traveling on green lanes, it's worth researching any existing restrictions that might limit your access to roads.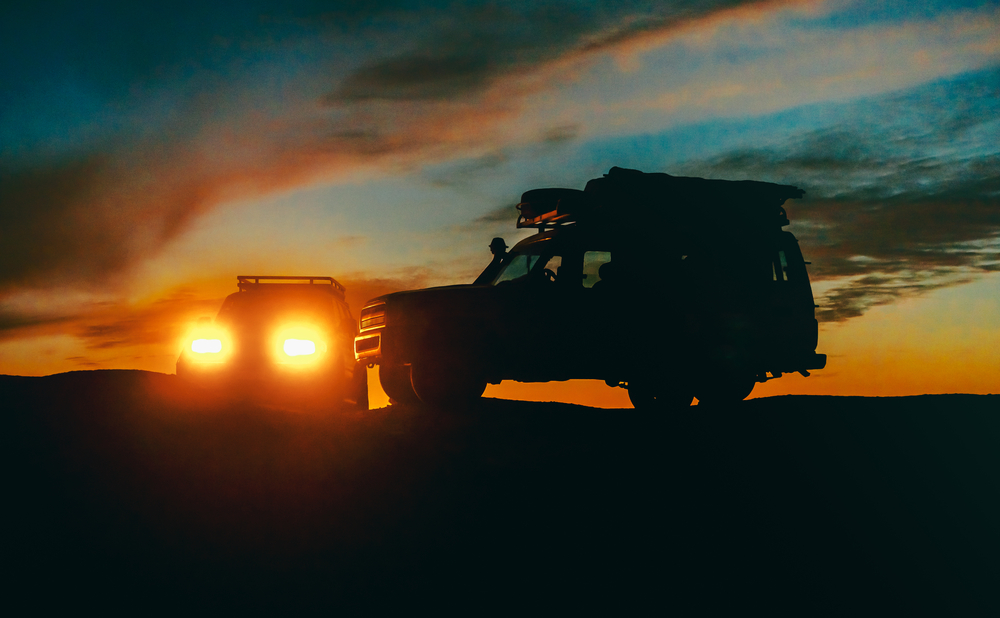 Do I need Tax and MOT to access Green Lanes?
Even though they're popularly referred to by green lanes, these routes are public and abide by the same laws and regulations as conventional roads. This means you will need a taxed vehicle with an up-to-date MOT and insurance to enjoy green lanes.
What is off-roading?
Off-roading will usually take place on private land, where permission has been granted, or where there is an organised event. This may require drivers to apply for special licences (especially if it's related to motorsport) and these events are marshalled by safety-trained staff.
Unlike off-roading, green laning will require drivers to anticipate risks by travelling with the right emergency equipment, such as:
First aid
Off-road jack
Spare wheels (and brace)
Maps or satnav
Other equipment should focus on recovery in the scenario that your car sustains damage, breaks down, or loses traction. It's helpful to plan for recovery with the likes of straps, ropes, or even a winch.
Green Laning: Popular 4×4's
Land Rover has a beloved lineage for off-roading, but what other popular contenders can handle green laning? Car enthusiasm isn't limited to performance models. The thrill of off-roading and rugged driving is one that has many fans.
Green laning requires a vehicle that's worthy of more challenging terrains. Whether that's the joy of Suzuki Jimny, or the reliability of a Toyota Land Cruiser – every driver will prefer something different.
Other popular ranges of cars for green laning include:
Nissan X-Trail
Jeep Wrangler
Land Rover Defender
Ford Ranger Raptor
Where to Go Green Laning
Whether you're touring Cornwall's rugged landscape, or the rural network of lanes around Kent and Sussex, there's plenty of opportunity to explore the roads less travelled. As unsurfaced or unmetalled byways, green lanes can often be a challenge to drive, especially if the route crosses by a brook or elevates into a rock crawl or hangs on a steep hill.
The dense network of lanes often feels like an undiscovered world.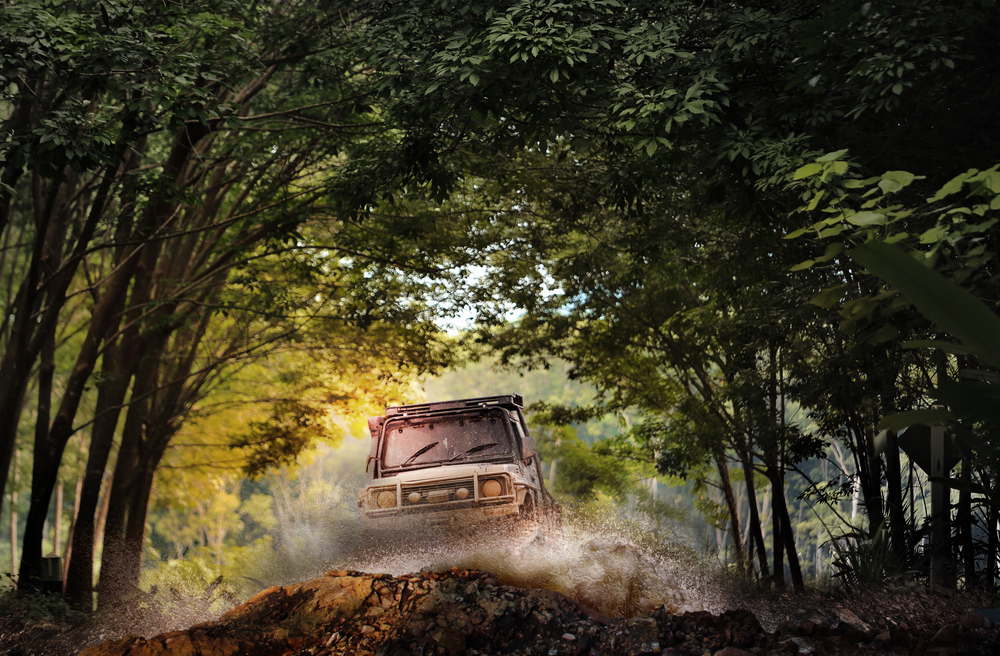 How to Find Green Lanes Near Me
Green lanes can seem disguised by overgrowth. They may even be hidden in the landscape. Either way, identifying green lanes for your next adventure can be simpler when you know where to look.
Join a local club online
Research associations, such as GLASS (Green Lane Association) or the  TRF (Trail Riders Fellowship)
Sign up for an experience
Invest in an OS (Ordnance Survey) map, like the Landranger (1:50k) ones.
Understand rights of way via your local council
Green Laning Tips
Research your journey thoroughly on the likes of an OS map or with local databases. You can even contribute to trails and tracks to ensure accuracy after your trip.
Keep your adventure to official routes and marked byways.
It's advisable to travel in convoys (typically up to four vehicles) and this reduces the risk of becoming isolated, and potentially stranded.
Ensure your vehicle is road legal – this includes tax, MOT, and valid insurance.
Respect the countryside and other road users.
Looking for Adventure?
Before you head out on your next green laning adventure in a 4×4, ensure that your vehicle has the right cover. With our competitive quotes and leading expertise, we can help you rediscover that sense of adventure behind the wheel.
Get in touch today to find out more.