Moving to the UK from the US? Keith Michaels can help
The US has a vast, sprawling network of highways, connecting from one coast to the other. These roads, whether major, multi-lane highways or smaller local routes, will be governed by different rules than those imposed by the UK government. If you're a US expat, knowing these will help you stay safe and confident on the road.
If the UK is now your permanent home, or you're visiting on a longer-term work contract, you'll need to arrange car insurance to legally use the roads in the UK. Just like the US, cars are used as the main mode of transport in the UK, so having access to an insured vehicle can be essential.
Do You Lack Driving History in the UK?
In most scenarios, approaching an insurer without previous insurance history can either end up being costly, or it can make it harder to arrange cover that works for you.
As a leading UK insurance broker, Keith Michaels work with you to understand your needs and arrange policies for US drivers, even if you lack driving history. In the UK, insurers rely on data to learn about driving habits and risks. This will include details like residency status, credit history, and much more. That's why if you're missing this information, it can work against you. As your specialist broker, we will help US drivers get on the road in no time.
Import Car Insurance for Your US Car
US imports can be common in the UK and, when it comes to popular cars like a classic Chevvy, US drivers may struggle to find their favourite models and makes available on the market without importing.
It's true that there can be complications when importing US cars, such as if an imported vehicle doesn't align with UK specifications, or there's a challenge over getting it recognised. In these scenarios, finding insurance can be difficult.
But with the help of our expert brokers, Keith Michaels can help to overcome these kinds of barriers. We offer specialist import car insurance; this comes with the peace of mind that we have an extensive knowledge of all things imported cars.
The Keith Michaels Difference
30 years' experience
Every customer is treated as an individual, not a policy number
We are a UK-based office, not a call centre
We are completely independent from any insurance company
All policies are looked at on their own merits to find you the best policy available
Why Choose Keith Michaels For Car Insurance?

Direct Contacts
Jason Robery
0208 329 1168
Gary Hamilton
0208 329 1165
Or email our expat team on [email protected]

This Scheme is Perfect for:
US emigrants moving to the UK
Americans with long-term work placements
Americans with dual residency
Cars imported from the US

Discounts For
Previous driving discounts
Multi car policies
Foreign NCB (subject to confirmation)

Benefits
Priority claims management
Staff have over 10 years' expat experience
Policies available to non-resident clients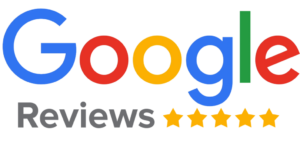 ★★★★★
Honest guys. Very straight forward.

Arooj Bhatti
★★★★★
Effortless process and wonderful service. Their tailored expat products take all the heat out of something that other insurance companies seem to want to over complicate. Cannot recommend highly enough.

Adam Oconor
★★★★★
Excellent service, after returning to UK after a long period away, they took care of my insurance needs in a very professional and efficient manner as well as being very competitively priced.

Kate Blackmon
★★★★★
Spoke to a helpful Chap called Matt Moody (great name by the way), who was anything but what his name suggests. He was patient with me and found me a really competitive quote. Would recommend!

Ryan Clark
★★★★★
As an expat with a home in the UK it was great to find a broker who had insurance companies on the books who were willing to recognise No Claims gained in the EU

Dave Friend
★★★★★
A human voice answered the phone straight away and gave me a competitive quote quickly and efficiently, which I accepted. Confirmation processed quickly too. Efficient use of their time and mine.I am a new customer so time will tell whether I remain satisfied!

Richard Davies
★★★★★
Can never fault these guys. Renewed for the 3rd year running as they've great price and amazing customer service!

Jasmin Povey
★★★★★
I've been insuring with Keith Michaels for quite a few years now & have been very satisfied with the service. They have been very helpful & give a very personal service. Even after shopping around each time, (as we are all told to do!) Keith Michaels prices are still very competitive & hard to beat.

Michaella Double
Get in Touch for A Car Insurance Quote Today
US Immigrant & Long-Term Resident Car Insurance FAQs
What if I Have a Good Driver's Discount with my US insurer?
Here at Keith Michaels, we accept foreign NCB.
In fact, we accept NCB benefits from many countries, including:
French NCB (Malus / Bonus)
German No Claims Bonus (Schadenfreiheitsrabatt)
Spanish No Claims Discount (prima de no reclamación)
Chinese NCB (無賠款優待)
Even though it comes under many different names, here in the UK this discount is called a No Claims Bonus, or NCB. In the US, "good driver" rewards can be transferable with certain insurers like Keith Michaels (subject to confirmation), meaning you can benefit from cheaper policies.
In the UK, No Claims Bonus works where years of no claims accumulate and transfer in-between insurers and policies if the driver chooses to disclose it.
NCBs from the USA will typically work where expat drivers will be rewarded introductory benefits on proof of driving history. Other times, drivers might be able to arrange NCB on a like-for-like basis. This is subject to confirmation at the time of arranging a policy.
Who Else Can Drive on My Policy?
Whether you're having casual visitors or expecting to see family and friends in the UK from overseas, it's not always easy to arrange cover for others, such as relatives.
Fortunately, Keith Michaels work with TempCover to arrange for temporary insurance policies for any expats, family, or friends. This includes hours or days policies – meaning they can flexibly tailor cover to ultimately match your needs. Temporary car insurance can last for up to 28 days and will not affect your NCB if claims are made.
Can You Arrange Insurance for My Imported US Car?
We're used to working with enthusiasts, and so we know the significance a single model or make can have on the premiums of your import insurance.
Check out our Import Insurance Options to learn about the different options for placing insurance on a foreign car import. Where importing cars from locations like Australia or America can be challenging to place insurance, at Keith Michaels we are specialists in arranging cover for all types of imports.
Keith Michaels offers insurance for specialist types of vehicles, including supercars, modified vehicles, and company cars.