Code for Driving Without Insurance
The conviction code for driving without insurance is DVLA Code IN10.
What happens if you get caught with no insurance?
If you're caught driving without valid insurance, you could be convicted and land an IN10 endorsement on your licence. The police can give you a fixed penalty of £300 and 6 penalty points if you're caught driving a vehicle you're not insured to drive.
The police also have the power to seize, and in some cases, destroy the vehicle that's being driven uninsured.
If you're stopped and asked to present your insurance documents, you have seven days to provide the police with an up-to-date insurance certificate. It has to be valid at the time you were stopped, not the time you send it.
IN10 Insurance from Keith Michaels
Looking for insurance after an IN10 conviction? Keith Michaels can help.

We have 30 years' experience arranging cover for drivers with convictions including IN10. Find out more information today.
What is the fine for driving a car without insurance if the case goes to court?
If are caught driving a vehicle that you are not insured on, the case could go to court and you could:
receive an unlimited fine
become disqualified from driving
Why you got an IN10 conviction
Unfortunately, as an 'absolute' offence, there is usually very little defence for drivers accused of driving without insurance.
Many people are found 'guilty' of driving without insurance because of innocent misunderstandings, including:

Miss payments on policies, the wrong type of policy, or incorrect information on a policy.

Driving for business purposes without business car insurance. For instance, only holding a domestic and commuting insurance policy.

Undeclared modifications. Either unaware of their existence or unaware they needed to be declared.
Penalties for driving without insurance
| | | | | |
| --- | --- | --- | --- | --- |
| Conviction Code | Offence | Penalty Points | Duration Conviction Stays on your Licence | Duration you have to disclose to your Insurance provider |
| IN10 | Using a Vehicle uninsured against third party risks | 6 – 8 points | 4 Years from the date of the offence | 5 years from the date of the offence |
What's the maximum fine for driving without insurance?
Another penalty for driving without insurance that you could have received is a fixed fine of up to a £300 by the officer who stopped you.
If your case continues to the Magistrates court, you could receive an unlimited fine.

Although not common for first time offenders, a driving ban is a possible penalty of driving without insurance.
How long do IN10 penalty points stay on your licence?
If convicted of driving without insurance, your IN10 conviction will remain on your licence for 4 years. However, you will need to disclose it to insurance companies for a further year.
How many points are there for driving without insurance?
Along with the endorsement remaining for 4 years, you could receive 6-8 points on your licence for driving without insurance, which puts you at risk of a totting up ban.
How do you get caught driving without insurance?
Firstly there is the motor insurance database where every car insurance policy is listed. This is checked by the DVLA and police to continuously enforce motor insurance laws. Once a policy is bought, this is added to the database by the insurance company and any cancellations or non-payments are updated on here.
There are also automatic number plate recognition cameras which enable the police to check your registration against the motor insurance database. This lets them see whether or not your vehicle is insured and track drivers down.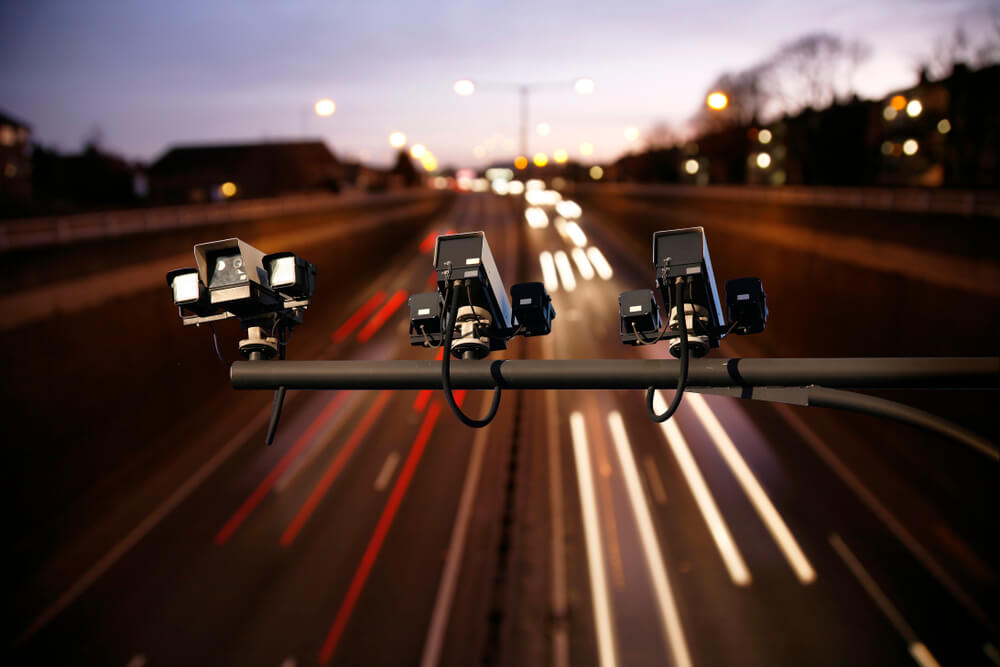 ---
IN10 car insurance
A major penalty of driving without insurance is 5 years of high insurance premiums. Because you are seen as a high-risk insurance policy, most insurance providers will significantly increase your premium, if they offer you a quote at all. However, at Keith Michaels you are treated as a person and not just a policy number. We'll provide IN10 car insurance quotes that are tailored to your circumstance so your premium can be kept as low as possible.
We are able to keep your insurance premium down by seeking out specific IN10 car insurance policies. Our specialist convicted driver insurance brokers will help you find the best insurance policy for the lowest price possible.
Disclosing convictions
It is essential that you disclose any convictions you have when getting a car insurance quote otherwise you will be breaking the law and could face an even larger fine. Not only this, it will completely invalidate your insurance and if stopped by the police, you will receive a driving ban. This will make it extremely difficult for you to find insurance companies willing to insure you in the future.
For more convicted driver useful information please follow this link.
Driving Without Insurance – FAQS 
Driving without insurance is not an imprisonable offence in itself, so a conviction will not appear on a criminal record. 
When caught driving without insurance, you could be given a £300 fine and 6 penalty points.  If your case makes it to court, you could get a driving ban and an unlimited fine.   
Even if the vehicle itself is insured, if you're not correctly insured to drive it you could get penalised.